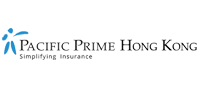 The 5 best co-working spaces in Hong Kong
Remote/hybrid working and freelancing are more popular than ever. While these working arrangements provide much-needed freedom and flexibility, working from home can sometimes be boring. Cafe hopping may also pose issues such as a lack of high-speed wifi, uncomfortable desks, noisy customers, and the pressure to keep ordering. Fortunately, there are a number of co-working spaces you can utilize. This Pacific Prime Hong Kong article gives you a rundown of the 5 best ones in the SAR.
1. Hive
Did you know that the Hive was launched in Hong Kong and now has a presence throughout Asia, including Bangkok and Singapore? With multiple branches across the SAR, the Wan Chai branch of the Hive is one of the largest coworking spaces. It's got five floors of workspace filled with hot desks, fixed desks, and private offices, as well as an on-site cafe (on top of free coffee and tea!) and a sun terrace on top of the building. Members also have access to regular community events, as the mission behind the Hive is to allow creatives, entrepreneurs, and start-ups to build a community together.
2. Work Project
On the lookout for a sophisticated yet minimalist workspace? The Work Project in Causeway Bay is filled with neutral colors, plant murals, and also comes with daily refreshments and natural scents. You can choose from a day pass, part-time/full-time hot desk membership, or even a private office. This will give you access to networking events, their gourmet pantry, and happy hours. Those in the tech industry will also be glad to know that the Work Project is close to Google, Alibaba, Facebook, and other major tech offices. Although it's got only one branch in Hong Kong, this co-working space has a presence in Singapore and Australia as well.
3. WeWork
Whether you're in the Americas, Asia, or Europe, chances are you've heard of or come across a WeWork coworking space. It's one of the largest coworking space operators in the world and has got multiple branches across Hong Kong. The Causeway Bay branch is particularly attractive, having been designed by NC Design and Architecture, and has got an urban vibe. Its hot desks and private offices are next to living-room style spaces that provide the perfect place to unwind and chat with fellow users. WeWork also hosts many events ranging from workshops to thought-leader panels and more!
4. Metro Workspace
Metro Workspaces are also dotted across Hong Kong. But its branch in the Central location is one of the most unique. This co-working space has a "Cafe Le Louvre" theme, designed to remind users of the streets of Paris and the Louvre Museum, and has also got Parisian bistro chairs and a replica of a French mural on the ceilings! The design also doesn't come at the expense of amenities, as users will find standing desks, community lunches, showers, as well as free wine and beer at this co-working space. If you're a creative professional who loves art or are simply curious and looking for something off-beat, Metro Workspace is for you!
5. ATLASPACE
As a leading Grade A Office Operator in the heart of the Central Business District (CBD) of Kowloon, ATLASPACE offers coworking or flexible private office solutions for all needs and budgets. It comes fully equipped with premium furniture and access to workspaces and height-adjustable desks, multi-purpose meeting rooms, executive boardrooms, event spaces, soundproof phone booths, and a members-only lounge area. ATLASPACE is also staffed with an experienced Guest Experience Team to assist you and an in-house barista for all your coffee needs.
Get in touch with Pacific Prime Hong Kong for all things health insurance today!
If you've got a remote/hybrid working arrangement and are a full-time employee at a company, chances are you've got employee benefits like group health insurance. For those who would like to enhance their coverage through individual health insurance solutions or those who aren't covered by employers, why not get in touch with an expert and impartial brokerage like Pacific Prime Hong Kong? With over two decades of industry experience, we can help you find, compare, and enroll on, and manage the right health plan for your needs and budget.
Contact us today to kick-start your insurance journey!
Latest posts by Suphanida Thakral
(see all)