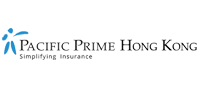 Youth and drug abuse: easy access alarming parents in Hong Kong (updated)
Media reports and health and crime statistics tell us that an alarming number of youngsters find it easy to obtain illicit drugs in Hong Kong. The effects of drug abuse on developing bodies and minds can be harmful in both the short and long term.
This Pacific Prime Hong Kong article examines drug use in young people, explains addiction and overdoses, and offers possible solutions for parents and young people looking for help.
The latest drug abuse statistics among youngsters in Hong Kong
According to a recent SCMP article, young adults in Hong Kong find it easier to get illicit drugs in Hong Kong. The Central Registry of Drug Abuse (CRDA) reported that the total number of reported drug abusers in 2021 increased by 4 percent (from 5,776 to 6,019) compared with 2020.
The three most common drugs found among Hong Kongers in 2021 are heroin, methamphetamine, and cocaine. However, cannabis, cocaine, and ketamine were popular among youngsters below 21.
Note that the number of newly reported drug abusers in 2021 increased by 24 percent (from 1,596 to 1,979) compared to 2020.
Hong Kong's law enforcement reports show that the number of persons arrested for drug offenses in 2021 increased by 20 percent compared to the previous year. For the same period, the number of arrests among youngsters under 21 increased by 32 percent (from 514 to 678), and cannabis was the main drug involved.
Chairman of the Action Committee Against Narcotics (ACAN), Dr. Donald Li, said that "The COVID-19 epidemic is changing rapidly and brings the stress of various degrees to members of the public. However, drug abuse is never a proper way of coping with stress. By taking drugs, one will only get into deep trouble and seriously harm his or her health. Under the epidemic, it is all the more necessary to adopt a healthy lifestyle, relieve stress in a healthy manner, and resist the temptation of drugs firmly."
The impact of drug abuse on young people
Substance abuse at a young age can harm a child's development much more than older users for obvious reasons; a child's brain and body are less developed and are therefore less tolerant to the effects of drugs and get addicted quickly. Substances like cocaine can cause heart attacks, marijuana can impact focus and memory in the long term, and children using meth can develop anxiety, depression, and several other mental health issues.
Hospitalization can be a real concern for many parents whose children are identified as drug users.
Understanding overdose from substance abuse
An overdose occurs when an individual takes more than the normal or recommended amount of a drug. The symptoms of an overdose include severe chest pain and headaches, seizure, difficulty breathing, delirium, extreme agitation, and anxiety.
Most overdoses happen accidentally, for example, users might have taken more of a particular drug than their tolerance or used a drug they're not familiar with or mixed two or more substances. Here is a list of different signs of overdose caused by different substances:
Depressants: dilated pupils, shallow breathing, weak or rapid pulse, clammy skin, and coma (which could lead to death).
Hallucinogens: psychosis, seizures, and unconsciousness (as with PCP overdoses).
Inhalants: seizures and unconsciousness (which can lead to death).
Marijuana: paranoia, fatigue, and possible psychosis.
Narcotics: clammy skin, convulsions, coma, and slow, shallow breathing (which can lead to death).
Stimulants: increased body temperature, increased agitation, hallucinations, and convulsions (which can lead to death).
If you believe that someone is experiencing a drug overdose, you must call emergency services as soon as possible by dialing 999 in Hong Kong.
Stay extremely vigilant if there are any paraphernalia, such as containers holding drugs (or drug residue) and anything that can help identify the substance. If you find something, be sure to take it with you to the hospital as it can help doctors identify the appropriate treatment.
Treatment for drug abuse in Hong Kong
Addiction can be a shameful secret for users across the world. Unfortunately, shaming substance abusers is one way to ensure that people won't seek help when they need it; people can prefer to suffer in silence than risk the ridicule of family, friends, and peers.
Hong Kong psychiatrist Dr. Vanessa Ting-chi, points out that stigmatization exists even within the healthcare community and can make connecting people in need with appropriate treatments more difficult. However, addiction is a disease that can be addressed and treated.
The Narcotics Division of the Hong Kong Government's Security Bureau has an online list of treatment and rehabilitation centers as part of the country's multi-modality approach to combating drug abuse. There are 38 drug treatment and rehabilitation centers and halfway houses in Hong Kong, with 19 subvented by the Department of Health or Social Welfare Department). There are also compulsory placement schemes operated by the Correctional Services Department and Hospital Authority-run substance abuse clinics.
Community-based counseling centers also exist, such as the Caritas HUGS Centre, KELY Support Group, and the Youth & Family Services section of the Tung Wah Group of Hospitals. If you're concerned about someone's substance abuse problem, you can contact any of the above community groups or seek advice from your GP.
Does health insurance cover the cost of treatment for drug abuse?
Unfortunately for many Hong Kong health insurance policyholders, drug and substance abuse treatments are not included in most plans. This is because both hospitalization for substance abuse and admission to a rehabilitation center are expensive. However, a few policies offer coverage for drug abuse under the mental health category.
You will be able to find more information in your policy document, so check the fine print of your insurance plan. If your plan does not cover any such benefits, or you'd like to know more about policies that can support young substance users to become drug-free, get in touch with Pacific Prime Hong Kong. The team of insurance experts will help you find a plan that meets all your needs.
For a free insurance quote or just some friendly advice, contact Pacific Prime Hong Kong today!
Latest posts by Luther Putu
(see all)