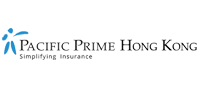 How is technology reshaping the healthcare we receive?
Modern technology has reshaped our lives in every possible and imaginable way, everything from agriculture, education, business and finance, research and development, to construction and manufacturing. Decades ago, it was utterly unthinkable for HR managers that someday we will be able to apply health tracking devices to gather employees' health data and devise a successful workplace wellness program. According to The State of the Biopharmaceutical Industry 2019 report recently published by Analytics company GlobalData, 38% of global industry respondents believe that big data will have the greatest technology impact on the pharmaceutical industry in the coming year, with AI coming as a close second (32%).
Today, this article from Pacific Prime Hong Kong sheds light on how health tech is transforming the landscapes in health insurance.
Big data and AI
Big data and AI have a chicken-and-egg symbiosis. Without meaningful analysis, big data could just be a research landfill. Yet, without great volumes of data, AI cannot deliver what it is originally designed to accomplish. It is only through combining massive mounds of data with an intricate machine-learning tool can the entire mechanism analyze, diagnose, predict, and even uncover unforeseen relationships and correlations in depth and speed that human brains can never match.
Using big data in healthcare
While healthcare adoption of big data has been slow when compared with other industries, it is predicted its use will rise dramatically in 2019 in the following core aspects:
Drug discovery and design to determine potential drug candidates;

Clinical trials for real-time monitoring;

Electronic health records (EHR) to discover trends, and ultimately lower treatment costs and improve quality of life;

Healthcare intelligence to track patient statistics and vital signs;

Hospitals and healthcare systems to better predict healthcare outcomes and design treatment protocols.
Other crucial components will continue to play a significant part in the game, such as pre-pregnancy tech to assist couples to conceive, patients predictions at hospitals for improved staffing, telemedicine, and predicting whether a specific condition is likely to develop in the future.
For instance, the Hospital Authority in Hong Kong has developed web-based clinical management systems such as the electronic prescription system and the filmless operating theatre to streamline the workflow process. Plus, they have created electronic record sharing systems and clinical databases to improve the consultation process for medical personnel and facilitate cross-disciplinary coordination and communications.
In the policy address last year, Hong Kong Chief Executive announced that the Hospital Authority would develop a big data platform that allows researchers to analyze anonymized medical records. The new system aims to identify useful medical patterns so as to shape policy and ease medical research. However, researchers would have to visit a specific site to gain access to the information for privacy reasons.
How about the health insurance industry?
Insurtech, a simple portmanteau of the words insurance and technology, is influencing the insurance industry globally, especially health insurance. This is more than just another way of securing insurance via an online site (though allowing clients to top-up or purchase plans easily is also an important facet). Apart from that, insurers are leveraging insurtech to facilitate the underwriting process and optimize fraud management.
Armed with the ability to analyze extremely large and complex data sets, as well as to estimate future trends, patterns, and associations, big data and AI provides an objective, measurable account, and analysis. These qualities match the essence of insurance, which is the risk pooling.
In terms of underwriting, with insurtech, underwriters can better manage and track claims data to understand and forecast risks and avoid the problem of unprofitable underwriting and low investment returns.
As for fraud management, insurers are more likely to require increasingly high volumes of data as a prerequisite for reimbursement in the future to deter potential fraudulent claims.
On top of that, big data and AI also aid both insurers and clients in structuring the right insurance policy to best protect their health and meet their needs, while companies can devise group healthcare strategies and invest in appropriate areas accordingly to prevent illness, reinforce wellness, and provide additional support services.
In Hong Kong, The Hong Kong Insurance Authority has launched a vast array of measures to encourage the use of insurtech, including the introduction of a "sandbox" that allows insurers to conduct pilot projects and provide innovative products for selected customers. In the meantime, some insurers are taking up the technology to calculate risks more accurately so that they can now cover people who were previously not insurable such as diabetes patients, while other insurers are analyzing the behavior of customers to determine their premiums more accurately.
While it is not possible for small healthcare organizations today to apply AI solutions due to the required computing power and expert personnel, it is believed that with the rapid progress in computing in the past decades, even a small-scale medical establishment could soon process big data through AI on a computer or even a mobile device.
Contact Pacific Prime for more insurance advice
With 19+ years of experience and nine offices across the world, Pacific Prime Hong Kong is adept at simplifying insurance through regular release of informative blog posts, guides, and reports. As a leading insurance brokerage, our team of experts can find the insurance plan that best matches your needs. Contact us today for impartial insurance advice, a no-obligation quote, and/or a free plans comparison!
Anthony Chan is a content writer at Pacific Prime. He's responsible for writing, translating, and editing articles, guides, infographics, leaflets, as well as other resources for Pacific Prime and Kwiksure.

When he's not working, he's usually on the hunt for great restaurants, playing badminton, and writing screenplays.