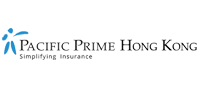 Your guide to the perfect Christmas in Hong Kong 
With the fourth wave of COVID-19 looming over Christmas, many are wondering if holiday celebrations are a lost cause. As social distancing protocols become increasingly strict, numerous social events in the city have been canceled. But fear not, with a bit of creativity, you can stick to your Christmas traditions. More importantly, you can end the year on your terms. Of course, this is all done while adhering to the latest social distancing restrictions. Here is Pacific Prime Hong Kong's guide to the perfect Christmas in Hong Kong 2020.
Christmas feasts
Central to the holidays, the Christmas feast features family members socializing over a table full of food. Unfortunately, bars are now closed. Your favorite restaurants could only host tables of two, and close at 6 pm. If you have someone cooking dinner this Christmas in Hong Kong, this should be no problem. Aspiring chefs are also encouraged to practice their chops over the holidays. Nonetheless, those who don't or prefer not to cook but still want to celebrate with a traditional Christmas dinner are at an impasse.
Instead of dinner, have a Christmas lunch instead. Do you prefer a more intimate meal at home? In that case, countless restaurants are happy to provide catering or deliver a turkey to your door. Alternatively, order through Hong Kong's delivery platforms. Feeling creative? Try ordering a picnic basket or a cocktail delivery.
Keep socializing…and social distancing
Celebrating in big groups is against safety protocols. You might have to celebrate without the company of certain friends or relatives this year. Many expats in Hong Kong are also unable to go home for the holidays. To curb your homesickness, connect with friends and family overseas with video chat. Instead of delivering your gifts in person, order them online, and have them delivered to their door.
Shop local at Christmas markets
It might be too late to shop online now to get gifts delivered in time. Check out the local Christmas markets this year for one-of-a-kind presents. Surprise someone or even yourself with a last-minute gift.
Note: Before going, double-check to confirm if the markets are still open. Social events may change quickly due to new social restrictions.
Keep up with your family's holiday traditions
While this may not be a conventional Christmas, it's important to keep up any holiday traditions you may have. This gives you a sense of comfort as you ease into a new routine. Adapt your traditions as best as you can. For instance, if you're playing a game of Secret Santa and love to open presents together with loved ones, do it over Facetime or Zoom. Share photos of your decorated Christmas tree, and holiday baking.
Check out the Christmas decorations in town
Around town, you'll see some skyscrapers and shopping malls decked out in Christmas decorations. What's more, they change these up every year. This makes it incredibly rewarding to see what's new every year. Take as many photos with them as you like… as long as you keep your masks on.
Go on a staycation this Christmas in Hong Kong
Treat yourself to a staycation. As traveling is out of the question for many Hong Kongers this year, this is the next best thing. Staycations are one of Hong Konger's favorite past-times in 2020 for good reasons. From heritage hotels and luxury hotels to ones offering a fantastic wellness package, there are plenty for you to choose from. This is sure to make the cut while you wait for the Hong Kong – Singapore travel bubble to open up.
Attend DIY gift workshops
What can be more personal than handmade gifts? Local arts and crafts workshops are your solutions. For those who consider themselves artistically challenged, worry not! Instructors will be there to lend a helping hand. Choose from a wide spectrum of workshops, such as leatherwork, crochet, and many more! Note that most workshops require attendees to book at least 3 days in advance.
Secure international health insurance
Good health is the greatest gift. Protect yourself with international health insurance in Hong Kong. International health insurance ensures you have access to the best medical treatments and facilities no matter where you are in the world. With 20 years of experience in the insurance brokers industry, our expert advisors are happy to help you compare plans. Contact us today for personalized advice! Alternatively, get a free quote now with our online quotation tool!
Serena is a content writer at Pacific Prime. She aims to demystify the world of insurance for readers with the latest updates, guides and articles on the blog. Serena believes in straight-forward and entertaining educational content.

Outside of work, Serena spends her time buried in books and dreaming of her next travel destination.