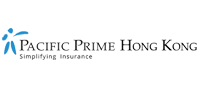 Union Pay limits health insurance payments
For many countries, 2015 was not the best year financial wise. Countries like China, for example, saw near constant losses in stock markets with trading being canceled on numerous occasions in the latter half of the year. Combine this with moves by the government to devalue the Yuan, as well as favorable business and currency conditions in other countries, and it becomes clear that investors in China are not overly confident in the economy at this time. This has been backed up by massive capital outflow from the country. For example, Bloomberg recently reported that, "China has seen nearly $1 trillion in capital leave the nation since the second quarter of 2014, and according to analysts at JPMorgan Chase, the sky's the limit for outflows going forward."
While this is certainly a worry for investors in China, this massive outflow of capital has had a direct run-on effect that has been felt in other industries including the health insurance industry here in Hong Kong. Simply put, this outflow has created an interesting situation that people in China who are considering purchasing health insurance in Hong Kong need to be aware of. Let's take a look at the impact this outflow is having on the health insurance industry in Hong Kong, what the Chinese government is doing about it, and what this means for companies and individuals considering purchasing health insurance in the city when it comes to health insurance payments.
The outflow to Hong Kong health insurance
In an article published in September of last year, Bloomberg shared an interesting graph that displayed the capital flow in China from the last quarter in 2009 until the end of September 2015. The graph highlighted that from 2009 until the start of 2014 capital flow had largely been positive (meaning more money was going into China than out of), but the following year saw a massive change with large amounts of outflow due to economic insecurity.
One of the contributors to this outflow is the increasing number of wealthy Chinese who are purchasing insurance policies in Hong Kong. While this is not a new trend, the percentage of insurance sold in Hong Kong to mainland Chinese has been steadily increasing. In an article published by the SCMP in 2014 found that, "Mainland tourists' share of new life insurance sold in the city grew to 16 per cent last year (2013) from 13 percent in 2012, 9 percent in 2011 and 4 percent in 2010." According to the Office of the Commissioner of Insurance in Hong Kong, the figure rose again in 2015, with the Office finding that nearly 22% of all new insurance premiums in Hong Kong
Figures from the Office of the Commissioner of Insurance (OCI) show that in the first three-quarters of 2015 mainland Chinese tourists accounted for HKD $21.1 billion, or 21.7% of all new insurance policies sold in the city. While life insurance makes up a large percentage of this new business, in Pacific Prime's experience, demand for Hong Kong-based health insurance by mainland Chinese has also increased.
The reasons for this increase in insurance sales can largely be attributed to three influencing factors:
Hong Kong-based plans usually offer better levels of service and a stronger brand than their mainland counterparts. Because these brands are established they are viewed by many as much more trustworthy than some options in the Mainland.

Life insurance policies in Hong Kong usually offer better rates of return. The reason for this is due to the fact that life expectancy in Hong Kong is higher than that in China (83.48 years in Hong Kong versus 75.2 years in China), plans are in HKD (and therefore, USD) and there is less regulation than in China. These combined often result in better return rates in Hong Kong, which makes these insurance plans a strong investment opportunity.   

Local Health insurance plans are, for the most part, cheaper in Hong Kong and offer higher caps and limits. This makes health insurance plans more desirable, especially if the person securing them plans to travel on a regular basis or would prefer to secure care from facilities that offer a higher level of service while offsetting the cost.   
Actions implemented by the Chinese government
While this capital outflow is a good thing for countries and companies like insurance providers outside of China, it's not such a great thing inside China. Read any financial news about China in the past few months and it is clear that the Chinese government is worried about this outflow, as it could serve to compound the already tense financial situation; leading to slower growth and possibly decreased wealth.
When it comes to insurance it means that fewer people are purchasing health insurance plans in China, an action which does nothing to help the economy or the companies that could potentially suffer. In an effort to curb outflow, especially via the insurance market, the Chinese government has recently put pressure on the country's largest payment network UnionPay. In an article from the SCMP it was found that the company, "Will cap overseas insurance product purchases at USD 5,000 from Thursday [February 4, 2016]."
According to various sources, this limit includes payments made using both UnionPay debit and Credit cards, and applies to cards issued by banks in mainland China. As far as Pacific Prime is aware, UnionPay cards issued in Hong Kong won't be subject to this limit.
What this means for those purchasing health insurance in Hong Kong
Most news articles are predicting that this move by UnionPay will have an effect on the insurance industry in Hong Kong, and we are inclined to agree, to a point. The reason being that, as of the time of the writing of this article, this purchase limit of USD 5,000 is actually a per-transaction limit. What this means is that, when purchasing a plan in Hong Kong using a UnionPay card issued in China, you will be limited to paying a maximum of USD 5,000 every time your card is "swiped" or charged. This means that if, say, your insurance premium is USD 15,000 there is nothing in place to stop the provider from simply charging your card three times at USD 5,000 per transaction.
Beyond that, the Standard Hong Kong reported that "UnionPay International will now require merchants, including AIA Group (1299), Prudential (2378) and Manulife Financial (0945), to 'follow the rules and enforce policies.'" As of the writing of this article, it is unclear whether UnionPay will enforce this with other providers.  
While this network is preferred by almost everyone in China, it has yet to be announced that this restriction will also apply to other payment networks like Visa or MasterCard. Therefore, paying using these cards, while there will be a fee, is another option.
The health insurance experts in Hong Kong agree that this will impact the insurance industry in the city, but the impact may not be as large as feared. Hong Kong's markets are still more stable than in China, and plans are of higher quality, which makes us confident that individuals will still secure plans in Hong Kong. What will change, however, will be how they pay, or maybe even the types of plans purchased.
If you are looking for a health insurance plan in Hong Kong, one of your best options is an international health insurance plan. Contact us today to learn more about the plans we offer.
Jessica Lindeman is a Content Strategist at Pacific Prime. She comes to work every day living and breathing the motto of "simplifying insurance", and injects her unbridled enthusiasm for health and insurance related topics into every article and piece of content she creates for Pacific Prime.

When she's not typing away on her keyboard, she's reading poetry, fueling her insatiable wanderlust, getting her coffee fix, and perpetually browsing animal Instagram accounts.
Latest posts by Jess Lindeman (see all)