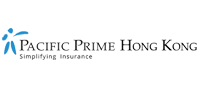 Social distancing rules extended in Hong Kong
Despite its close proximity to mainland China, where the COVID-19 virus first appeared, Hong Kong has dealt with the pandemic in a highly effective manner. The city-state was able to avoid a major outbreak and a complete lockdown due to its testing and contact-tracing measures.
Given its 15-day streak without local transmissions at the end of May, Hong Kong was all set to return to normalcy. However, the cluster of cases at one housing estate in Sha Tin has delayed this. In this Pacific Prime Hong Kong article, we'll look at what the current rules are, why they have been extended, and how things will go from here.
What are the current rules?
Social distancing
At present, social distancing rules in Hong Kong stipulate that people can gather publicly in groups of no more than eight, an increase from the previous four-person limit. There are some exceptions to the rule such as but not limited to using public transportation, being at a place of work, or within a healthcare facility.
There are also specific COVID-19 regulations in regards to the operation of establishments. For example, restaurants will have to ensure that tables are arranged with a distance of 1.5 meters between them, make face masks a requirement inside, as well as provide hand sanitizers and conduct temperature checks for customers.
While the social distancing rules were meant to expire last week, they have been extended for a further two weeks. Hong Kongers will, therefore, have to abide by the rules until June 18th. For those who flout the rules, there will be a maximum fine of HKD $25,000 and a six-month imprisonment.
Travel ban
Along with social distancing rules, an indefinite travel ban exists for all non-Hong Kong residents. Likewise, Hong Kong residents will have to follow strict quarantine requirements upon arrival. There are no signs that the restriction on non-residents will be eased any time soon. Quarantine measures for residents have also been extended.
Hong Kongers arriving from mainland China, Macau, and Taiwan will face mandatory quarantine until July 7. For those arriving from elsewhere, quarantine will be in place until September 18. Due to these requirements, and the threat of the virus overseas, the public is urged to avoid all non-essential travel outside the SAR.
The authorities are also looking for ways to ease travel restrictions and restore the flow of people. In the short term, we'll likely see a "travel bubble" between Hong Kong, mainland China, Macau, and Taiwan. This policy of gradually opening up the borders can also be seen in other countries.
Why have the rules been extended?
There are currently fears of "superspreading" – in other words, transmissions spiralling out of control from only a few initial cases. According to a study by Hong Kong epidemiologists, just 20% of cases were responsible for 80% of those infected. Additionally, all transmissions involved indoor social gatherings.
Given these fears, the four new locally-transmitted cases linked to the Lek Yuen public housing estate in Sha Tin have resulted in an extension of the social distancing rules. The authorities are currently tracing the movement of infected people and conducting tests for close contacts.
But experts believe that this Sha Tin outbreak might not be the only one. Professor Yuen Kwok-Yung, a microbiologist at the University of Hong Kong, said in a South China Morning Post article: "There might be many transmission chains happening in the community right now".
How will things go from here?
Unlike some other countries, Hong Kong's health system has also not been overwhelmed due to the pandemic. And there are no signs of this changing. Hong Kong's health system is highly efficient – albeit expensive. Though you can always find money-saving advice.
It's good to remind yourself that Hong Kong authorities are simply erring on the side of caution. That's what they've always done since the start of the outbreak. But this doesn't mean letting your guard down. The future is still uncertain and fighting the virus requires the same level of persistence as before.
Staying updated on the latest news and remaining calm during this difficult time is very important. If you find yourself anxious or stressed, there are simple ways you can help yourself cope. Apart from that, you can always look into health insurance for peace of mind.
Get in touch with Pacific Prime
If you want to learn more about health insurance in the country, Pacific Prime Hong Kong has plenty of guides. Alternatively, check out our blog for informative articles related to COVID-19, healthcare, and health insurance.
Whether you're looking for medical insurance in Hong Kong, from inpatient to outpatient and beyond, Pacifc Prime Hong Kong brings two decades of experience to help you choose the right plan for your needs.
Our easy-to-use online comparison tool will enable you to effortlessly browse between different options. Otherwise, Pacific Prime Hong Kong's expert advisors are just one call or message away. Contact us today for a no-obligation quote.
Latest posts by Suphanida Thakral
(see all)