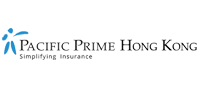 How to save money on your healthcare expenses in Hong Kong
According to the 2019 Cost of International Health Insurance report, Hong Kong ranked as the 3rd most expensive country in terms of health insurance premium costs: individuals pay on average USD $5,738, and families USD $17,140 for a comprehensive one-year plan. The prices of health insurance represent the costs of healthcare in the SAR, as the costlier medical treatments are, the higher insurance premiums. Luckily for you, our team of experts from Pacific Prime Hong Kong know sure ways to save money on your healthcare expenses in Hong Kong. 
Get an inpatient-only plan
One way to save on your healthcare expenses is to get an inpatient-only plan, without the outpatient insurance. Inpatient only plans cover treatments and surgeries when you have to be admitted to the hospital. Hospital insurance in Hong Kong is important as costs related to major medical treatments and emergencies are much higher than for any outpatient treatment. If you choose to secure an inpatient-only plan, your health insurance premiums will be consequently lower. 
Choose public over private healthcare 
If saving money is what you seek, choosing to receive treatment in Hong Kong public healthcare facilities should be your strategy. If you have an HKID, you can enjoy the prices Hong Kong citizens pay: the fixed price for an outpatient consultation in a public hospital costs HKD $50 for a general practitioner or HKD $135 for a specialist. 
While the public sector's prices are cheaper compared to the private sector, patients can expect longer waiting times, sometimes even for several days, weeks, or even months to see a specialist. However, the same level of care as in private facilities should be expected as all public practitioners are highly-trained and hospitals and clinics are always well-equipped. 
Consider deductibles or coinsurance
Another way to save money on your healthcare plan while still enjoying more comprehensive protection is to use deductibles or coinsurance options. 
Deductibles
A deductible is an amount of money you need to pay first before the insurance plan starts to cover your medical expenses. The deductible amount is usually set on a yearly basis, so once you have spent the set amount, any medical expense covered by your plan will be fully reimbursed. A deductible can be particularly interesting if your employer already provides you with medical insurance, but you would like to top-up your plan and increase your level of benefits.
Coinsurance
Another way to lower your health insurance premiums is to use coinsurance. For instance, if you choose a 30% coinsurance percentage, you will have to pay 30% of each medical expense you make out of your own pocket and the remaining 70% will be fully covered by your insurance. 
Some insurers waive the coinsurance if you choose to go to dedicated in-network clinics, which on one hand restricts your freedom of choice of the clinic, but still allows you to enjoy lower premiums because of the coinsurance deal. 
Compare prices abroad
Since Hong Kong is one of the most expensive places to receive private healthcare, it can be a good idea to check the prices for your treatment in other countries in the region. Thailand, for example, placed last in our Cost of International Health Insurance report and is a popular choice among many Hong Kong expats. Medical tourism is booming there, and an increasing number of people are flying there to seek high-quality healthcare at a lower cost. 
In some cases, healthcare costs combined with a flight ticket and hotel accommodation may be much cheaper than treatment in Hong Kong. Especially if you need to undergo complex surgery, you might have to pay part of expenses out of your own pocket if your limit of coverage is too low. Some insurance companies might even encourage you to seek that route and offer to pay for the flight and hotel if you agree to receive your healthcare outside of Hong Kong, which would otherwise be very expensive. This is, of course, only an option for those with an international health insurance plan. 
Finally, certain treatments are usually not covered at all by insurance as they are not considered medically necessary (such as IVF, cosmetic surgery, or dental care) – in which case medical tourism becomes a good alternative to receive the care you need at a much lower cost.
Talk to a health insurance broker
When it comes to helping our clients save money on their healthcare expenses, be it in Hong Kong or anywhere in the world, we give the process 100%. As a broker, we work with top local and international insurance companies, and because of that, we can quickly compare health insurance plans for you and advise on the best option to meet your needs and budget, without leaving you unprotected. Contact us for obligation-free advice today!
Elwira Skrybus is a content writer at Pacific Prime. In her everyday work, she is utilizing her previous social media and branding experience to create informative articles, guides, and reports to help our readers simplify the sometimes-puzzling world of international health insurance.

When she isn't writing, you are most likely to find Elwira in search of the perfect plant-based burger or enjoying Hong Kong's great outdoors either at the beach or from the boat - the closer to the sea, the better!