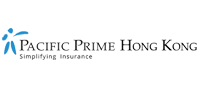 Top 5 questions to ask before purchasing dental insurance in Hong Kong
There are many reasons as to why people don't go to the dentist, one of which is the cost. But one of the best ways to offset the cost of going to a dentist is dental insurance. If you are considering securing dental insurance in Hong Kong for you or your family, this article by Pacific Prime Hong Kong has 5 questions you should know the answer to before you purchase a dental plan.
1. How much can I expect to pay for dental work in Hong Kong?
Before looking into securing dental insurance it could prove beneficial to be aware of the approximate costs of dental work in Hong Kong. Before we discuss the cost of dental care, however, it is important to point out that, unlike healthcare, the Hong Kong government does not subsidize the cost of dental care for residents of the city unless you are a student or work for the government.
This means that if you need to see a dentist, you are going to have to do so via the private system. As far as costs, like visiting private healthcare facilities, the cost of dental work will vary by dental practice and even the dentist. Generally speaking, you can expect to pay around HKD $600 to HKD $2,500 for a consultation and examination, with extra work such as fluoride sealant and X-rays costing extra.
At the very least you can use The Prince Philip Dental Hospital's website as a starting point for the cost of dental care in Hong Kong. As a teaching hospital, the prices will be about as low as they will get. For example, at Prince Philip, examination costs between HKD $600 and HKD $2,500, with fluoride costing HKD $500 to HKD $700 and a permanent extraction costing between HKD $700 to HKD $2,000.
2. Do I actually need cover?
The provision of medical benefits to staff is becoming an increasingly popular trend with businesses in Hong Kong. Businesses have come to realize that taking care of their employees can lead to a massive boost in productivity and the overall health of employees. Some companies even go so far as to also provide coverage for things like dental and vision.
Therefore, it is a good idea that if you are provided with a company-sponsored insurance plan, you review exactly what is covered by the plan before looking to purchase additional coverage.
In some cases, you may have some sort of dental coverage. For example, many medical plans sold in Hong Kong will cover emergency dental care of some sort.
If your company does offer dental coverage, it would still be a good idea to review your coverage details, as there may be limits and exclusions included. For example, some plans secured by companies may only allow a single dental visit a year or will require you to visit specific clinics in order for the insurer to cover any dental claims. Knowing this can help you to better understand whether your plan will be enough to cover your needs.
Beyond that, if you have a family it would be a good idea to review your company's insurance plan. While it is becoming increasingly rare, some companies will extend insurance coverage to an employee's dependents. If this is the case, there is a high chance that you may not need to secure dental coverage, especially if the limits offered are high enough to cover you and your family's yearly dental needs. You can also consider topping up your company's insurance plan and only pay extra for the dental cover.
3. What does dental insurance in Hong Kong cover?
Like other types of insurance sold in the city, each dental insurance plan will provide varying levels of dental treatment in Hong Kong. At the very least, plans will cover routine dental procedures such as:
Consultations and examinations
Teeth Cleaning
X-rays
Local anesthesia
Fillings
Root Canals
Emergency dental treatment
Some plans on the market – usually those that offer more comprehensive coverage – will also include major dental procedures such as:
Orthodontic work such as medically necessary braces and tooth adjustment
Periodontitis treatment or major gum restoration
Treatment for gingivitis
Bridgework
Crowns including replacements
Root scaling
Dentures
To be clear here: Not every plan will cover the above, some may exclude specific treatments or will attach limits on other types of care. Beyond that, plans that cover major dental care will usually have more costly premiums attached to them.
For further reading: Your guide to dental treatment in Hong Kong
4. Will I travel for dental care?
The concept of medical tourism has become increasingly popular, with many people going to countries like Thailand for lower-cost medical care. While not as common, traveling for dental work has also started to become increasingly popular. Beyond that, many expats have dentists in their home country and prefer to visit them when they travel home.
Regardless of the reason, if you are planning to travel for dental care it might be worth considering whether your plan will cover care while abroad. In order to fully answer this question, it is first necessary to discuss how one can go about securing dental insurance, which is done in the question below.
As noted below, dental coverage is usually part of a medical insurance plan. This means that coverage will usually be dependent on the medical plan. For example, if you secure a health insurance plan with dental coverage for Hong Kong only, you will only be allowed to submit claims for dental work done in Hong Kong.
On the other hand, if you secure global health insurance coverage, you should be covered in any country where your plan can be used. It would, of course, be a good idea to read your policy details to see if there are any conditions that put limitations on dental care. Some insurers, for example, may have a limitation that states that you need to receive care from within a set network in order for the insurer to accept claims or there's a certain waiting period that must pass before a dental claim can be made.
5. How do I secure dental insurance?
Before we discuss how you can go about securing dental coverage, it is important to note that in Hong Kong there are very few, if any, stand-alone dental insurance plans. Instead, it is usually attached to medical insurance coverage in what's called a 'rider'. Riders are additional coverage you can add to primary insurance plans and will come with an additional premium.
What this means is that in order to receive dental coverage you are going to need to either have an existing medical insurance plan or purchase a new plan. That said, there are always options available for you, especially if you reach out to an insurance broker like Pacific Prime Hong Kong.
Reach out to Pacific Prime Hong Kong
At Pacific Prime Hong Kong, we can help you find the best dental insurance plan for your needs and budget. Reach out to our insurance advisors and receive complete, impartial advice, a comparison of health and dental plans, and an obligation-free quote, so you can make the best choice for you and your family.
Contact us today to find the right dental insurance plan for you.
Jessica Lindeman is a Content Strategist at Pacific Prime. She comes to work every day living and breathing the motto of "simplifying insurance", and injects her unbridled enthusiasm for health and insurance related topics into every article and piece of content she creates for Pacific Prime.

When she's not typing away on her keyboard, she's reading poetry, fueling her insatiable wanderlust, getting her coffee fix, and perpetually browsing animal Instagram accounts.
Latest posts by Jess Lindeman (see all)