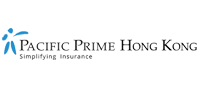 Dental insurance in Hong Kong
According to the Department of Health, in Hong Kong, there were 2,382 dentists and 402 dental hygienists at the end of 2015. This is a ratio of roughly 1 dentist for every 3,075 people in the city. There are enough dentists here so that you are never really far from one. Because dental hygiene is a large component of healthy living it is not uncommon for people in the city to visit the dentist at least twice a year.
While it is important to go to the dentist on a regular basis, it can be fairly expensive, especially if you go to the well-known clinics. One of the reasons the cost of dental care is higher in the city, especially when compared to public health care, is that the Hong Kong government does not actually fund non-emergency dental care. This means that if you want to see a dentist in the city, you are likely going to have to go to a private clinic which can be expensive.
Because of this, it is common to see many people looking to secure dental insurance that can cover the costs of care in the city. In this article, we take a look at how exactly you can acquire dental insurance in Hong Kong and the types of coverage available to you.
Purchasing dental insurance in Hong Kong
First and foremost, dental insurance is available in Hong Kong with almost all of the major insurers in the city offering coverage. The thing is however, it is actually nearly impossible to find stand-alone dental insurance plans in Hong Kong as most insurers link it with health insurance.
In other words, dental insurance is most commonly sold in Hong Kong as an addition to an inpatient health insurance plan. This means that if you want dental insurance, you are going to have to likely secure a health insurance plan first. Dental coverage will be added as what insurers refer to as a rider which will have its own additional premium.
This additional premium associated with dental insurance coverage will vary by each insurer, and even with different plans. While the vast majority of local and international health insurance plans don't offer dental coverage, most ultra-high level plans will offer some form of coverage included in the plan, with no need for an additional rider to be added.
Types of dental insurance in Hong Kong
If you do plan on securing dental insurance for you or your family, there are two common types of coverage to consider: Routine dental treatment and Major dental treatment.
Routine dental treatment covers the most common types of dental care people receive including:
Consultations and examinations

Teeth Cleaning

X-rays

Local anesthesia

Fillings that are simple in nature

Root Canals

Emergency dental treatment
Major dental treatment coverage usually combines the treatments covered by routine dental with coverage of more expensive/major dental work including:
Orthodontic work such as medically necessary braces and tooth adjustment

Periodontitis treatment or major gum restoration

Treatment for gingivitis

Bridgework

Crowns including replacements

Root scaling

Dentures
As can be expected, plans that cover major dental treatment will usually have higher premiums than those that cover routine treatment. Coincidently, they will also offer higher limits for dental care.
4 things to know before purchasing dental insurance in Hong Kong
As with many other types of insurance, there are a number of things you should be aware of before purchasing dental insurance. Here are 4.
1. There will be a waiting period
As far as Pacific Prime Hong Kong knows, every dental plan that is added to medical insurance plans will come with a waiting period of between 6 and 12 months. The reason for this is that unlike many medical conditions, there is a near 100% chance that you have been to the dentist before and will have pre-existing conditions. The risk of an insurer paying out on a dental plan is considerably higher than with medical, so insurers offset this with the waiting period.
2. Coverage will be different for each insurer
As is the case with almost every other type of insurance, there is usually a list of common treatments that are covered by most, if not all insurance providers. But there will also be other coverage elements that insurers will have as a way to make their plans stand out.
For example one insurer may cover braces while another won't. Beyond that, insurers will have different levels of premiums and limits which makes it important to compare plans when searching for dental coverage.
3. Cosmetic treatment usually is not covered
While this is not always the case, many insurers will not cover cosmetic treatments. For example, if you have slightly crooked teeth and want to get braces some insurers will deem this to be a cosmetic treatment and will not cover it. If an orthodontist, however notes that they are medically necessary they should usually be covered.
Because of this, it would be a good idea to carefully read the coverage documentation for the plan you are considering in order to learn exactly what is and isn't covered.
4. There will be limits on certain treatments
Many of the more expensive dental treatments will often have a limit attached to them. Some insurers will attach a lifetime limit meaning that you will be able to claim up to a certain amount over the life of the plan. Others will set a limit of the number of visits you can have each year. This is especially common for scheduled treatments and checkups. It would therefore, be a good idea to ensure you know exactly what is covered before securing a plan.
If you would like to learn more about your dental insurance options in Hong Kong, visit our website today.
Jessica Lindeman is a Content Strategist at Pacific Prime. She comes to work every day living and breathing the motto of "simplifying insurance", and injects her unbridled enthusiasm for health and insurance related topics into every article and piece of content she creates for Pacific Prime.

When she's not typing away on her keyboard, she's reading poetry, fueling her insatiable wanderlust, getting her coffee fix, and perpetually browsing animal Instagram accounts.
Latest posts by Jess Lindeman (see all)