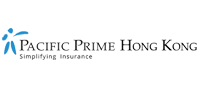 Your guide to dental treatment in Hong Kong
Whether you need to remove a tooth, fill in a cavity, or simply get your teeth cleaned, you're going to need to visit a dentist at some point. However, with so many dentists in Hong Kong, finding the right one can be tricky. In this Pacific Prime Hong Kong article, we'll cover everything you need to know about dental treatment in Hong Kong.
Overview of dentists in Hong Kong
Being a dentist is one of the most respected professions in Hong Kong. In fact, the city has around 2,000 registered dentists. Just like general physicians, most dentists in Hong Kong can speak English. Many of them received their qualifications for renowned universities overseas, such as in the UK or the US, or from universities in Hong Kong. As a result, most Hong Kong dentists provide high-quality treatment.
However, dentists in a public healthcare clinic can only treat emergency dental services, which means you'll have to visit a private dentist for regular treatment. Since private dental treatment can be quite costly, it is advisable to make sure that your health insurance covers dental care. What's more, the cost of treatment can vary significantly between dentists, so it's a good idea to compare prices in advance.
Public dental treatment
Hong Kong has an exceptional healthcare system that offers inexpensive services to residents, however, that does not include dental services. Public dental care in Hong Kong currently only covers the cost for civil servants and students. Prince Philip Dental Hospital, a teaching hospital for dentistry students, accepts some patients with medical conditions that match teaching requirements.
Nonetheless, the government offers dental emergency services to all Hong Kong residents. The type of treatment provides tooth extraction and/or medication if necessary. Any follow-up treatments after emergencies must be administered by a private dentist. The Department of Health has a list of clinics and health centers with general public sessions.
Private dental treatment
You need to go to a private practitioner for regular dental treatment. But with so many dentists in Hong Kong, it can be difficult to choose the right one. Luckily, you can use The Hong Kong Dental Association's online directory of dentists to get the office hours and contact details of dentists in Hong Kong. The directory also provides a listing of each dentist's relevant qualifications as well as the institutions where they obtained the qualifications.
Similarly, you can have a look at the Dental Council of Hong Kong, which is a government agency that regulates the practice of dentists in the city. They provide an online list of registered general dentists and specialists. You can check out the Hong Kong yellow pages as well.
Dental services and treatment costs
Private dentists in Hong Kong generally offer a wide variety of services from deep cleaning and scaling to more complex procedures like implants and orthodontic treatment. Going to a private dentist in Hong Kong can be quite expensive. In addition, the price differences between dentists can vary dramatically, which is why you should compare before making your selection.
Try to find out what the general price level for various dental services is, as well as what locals usually pay. Doing so helps you make sure you are charged normal prices. You can expect to pay between HKD $300 and $500 for fillings and up to HKD $500 for a consultation.
To ensure that you are not left with hefty bills, check that your health insurance plan covers dental care. Getting a dental health insurance plan in Hong Kong can help you avoid a serious financial situation. Additionally, be sure to check if your employer-sponsored health insurance includes dentist visits in Hong Kong.
If it doesn't, you should look into getting private health insurance for dental care to maintain a reasonable cost of living. Some large businesses have dental clinics where employees, and sometimes their family members, can receive complimentary treatment.
Finding the right dental insurance plan
Now that you understand the importance of securing a private dental health insurance plan, you're probably wondering how to choose the right one. Some factors to think about include:
Premiums and benefits
Benefit limits
Deductible/excess
Pre-existing conditions
International coverage
Provider network
You can also check out our dental insurance guide for more in-depth information on how to find the right plan.
Need help finding dental health insurance?
At Pacific Prime, we can help you find the best dental insurance cost in Hong Kong for your needs and budget. Our insurance advisors are happy to give you impartial advice, plan comparisons, and an obligation-free quote so you can make an informed choice. Contact us today to find the right dental insurance plan for you.
Jantra Jacobs is a content writer at Pacific Prime. On a typical work day, she writes and edits articles, guides and anything else word-related. She aims to produce content that is easy for readers to understand and enjoyable at the same time.

When she's not writing, she's likely searching for a new restaurant or cafe to try, reading or doing yoga.