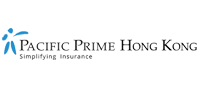 6 tips to protect yourself against cybercrime
Governments around the world have been imposing different social distancing measures such as encouraging remote working, closing certain public facilities, and banning group gathering to combat the coronavirus pandemic. While these policies have accelerated the shift to online shopping, e-learning, and mobile communications, cybercriminals are taking this opportunity to exploit people's fears by targeting community groups, schools, small businesses, and even municipal governments.
In this digital age, we must all know how to safeguard ourselves and our data against digital hijacking, phishing, malware, and other forms of cybercrime. And in this Pacific Prime Hong Kong, our experts will give you five pragmatic ways you can protect your computer and enhance cybersecurity.
How can you protect yourself against cybercrime?
1. Use strong passwords
Most websites encourage using complex passwords that consist of 10 letters, numbers, and symbols. However, more experts are asserting that complex passwords aren't necessarily safe, effective passwords. It is because these passwords are so hard to remember that people may just write that down on a note or in a file, making it more vulnerable to being hacked.
Of course, we are not saying you should use simple passwords like 123456 but it's the length of the password that truly matters. Choose ones that are at least 14 characters long or maybe start with a sentence and use the first letter of each word.
Finally, use unique passwords for different sites so that your other accounts will be safe in case of a data breach.
2. Keep everything updated
Most software companies issue regular updates to protect against newly emerging vulnerabilities and plug security loopholes. If you don't want to check regularly, you can just turn on automatic updates when possible. You should also install a security software to scan your system for viruses and malware. If you can't afford a paid version, a free version is still better than nothing.
3. Strengthen your home network
Now that we're all spending much more time home, it's more important to ensure that you're using a strong encryption password as well as a virtual private network (VPN). A VPN will encrypt all traffic leaving your devices until it arrives at its destination, and is especially useful when you use a public Wi-Fi network.
4. Enable multi-factor authentication
Multi-factor authentication means that after entering your password, you'll need to type in a separate code from an app, text message or email message when logging in. While it may look like a cumbersome process, it makes it way more difficult for hackers to break into your account.
Besides, users will usually notice if their phone is missing but they don't if a password is lifted. Thus, we strongly recommend turning on multi-factor authentication, especially for crucial log-ins like bank and credit card accounts.
5. Share less online
The less you share online, the safer you are. This is because personal information like your birthdate and your residing city on your social media profiles may give criminals more hints of your passwords and make it easier for them to steal your identity. For example, a picture of your goldfish may give out the answers to your security question. Thus, you should manage your social media settings so that only your real friends can see your private information.
6. Secure cyber insurance
Last but certainly not least, if you are a business owner or manager, you may secure a cyber insurance policy. Cyber insurance is a form of insurance that covers a business's liability for data breaches, malware, ransomware, distributed denial-of-service (DDoS) attacks, etc.
Furthermore, some cyber insurance plans can offer effective risk management to your company, such as introducing social media or email policies that can reduce the risk of a data breach.
Trends and analysis of the insurance industry
We hope you find the above information helpful. Small steps can go a long way in combating cybercrimes. If you'd like to know more information on trending topics such as AI, do not miss out on our recently published State of Health Insurance Report 2019-2020.
Contact us today for impartial insurance advice, an obligation-free quote, and a plan comparison! For more information on the support we provide to our clients, you can visit our reports, guides, and blog pages.