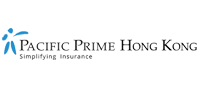 Get free report access and more by completing our survey today
Want a free report uncovering the key global factors influencing health insurance inflation? By dedicating no more than two minutes of your time to complete our insurance survey, Pacific Prime's highly sought after International Private Medical Insurance Inflation – 2017 report will be all yours!
As a client-centric, world leading insurance brokerage, we're constantly striving to optimize our insurance solutions to meet your each and every need. To better focus our services, we've launched Pacific Prime's Insurance Survey – 2017 with the goal of further understanding your views and preferences around insurance.
As a token of our gratitude, we're going to give you a FREE exclusive report (and more!) for completing our survey. To fill out or find out more about the survey, simply click here or the image below.

What is Pacific Prime's Insurance Survey – 2017?
We launched the new insurance survey with the goal of uncovering key insights on what people in different locations want and expect from their insurance products. As a global insurance broker, Pacific Prime is always working on remaining responsive and flexible to the changing needs of our customers all over the world. By collecting and collating the results generated from this survey, along with information gathered from interviewing top veterans in the industry, we will later launch Pacific Prime's annual Top International Private Medical Insurance Trends – 2017 report.
All of our previous insurance trend reports have served as an important source of information availed by many different people around the world and, because of this, the launch of our next trends report is highly anticipated in the industry.
The report will serve as a key reference point for anyone looking to learn more about the latest trends and factors shaping the insurance industry, as well as those striving to make more informed insurance purchasing decisions. Insurers will also benefit from better understanding the preferences of people we sell insurance to, including everything from what they look for in a policy to their preferences around making claims, etc.
In the long term, we could see these key findings shaping the insurance products we provide to our clients, meaning that you can expect increasingly optimized and targeted insurance offerings.
What's in the insurance survey?
Pacific Prime's Insurance Survey – 2017 consists of 3 pre-survey demographic-based questions, followed by 10 main survey questions addressing your views and preferences around insurance. It will only take a moment of your time to complete it, and we're also going to give you a free report to thank you for your help.
Get your free report today…and more!
When filling out our survey, you can opt for receiving a free copy of the exclusive International Private Medical Insurance (IPMI) Inflation – 2017 report. This highly coveted report reveals the premium changes of medical insurance in the world's top IPMI locations, and provides key insights on the factors shaping insurance inflation. Readers of the report will also discover in-depth explanations behind these following findings:
The IPMI inflation rate in 2016 averaged at 9.2% – exactly matching the 2015 inflation rate.
The top three international insurance companies with the lowest average premium increase for 2017 are Allianz Worldwide Care, Bupa Global, and William Russell.
The new mandatory health insurance law in Dubai has resulted in a 40% immediate increase in hospital visits – how will this impact international health insurance inflation?
Three new trends identified to shape health insurance inflation include: global economic uncertainty, changing population dynamics, and the increasing availability of technology.
And more…
And that's not all. Aside from the free report on IPMI inflation, all survey participants can also choose to receive our Cost of International Health Insurance – 2017 report when it is released later this summer. This informative annual report reveals the average price of international health insurance in 95 countries, for a vast range of plans and demographics (individuals, couples, families, and retirees).
A big thank you from Pacific Prime Hong Kong
From all of us here at Pacific Prime Hong Kong, we'd like to say a big thank you in advance for your time. By dedicating just two minutes of your time, your participation in our survey will help us not only better inform all stakeholders in the insurance industry but also make a positive influence on the future of insurance offerings. We look forward to receiving your feedback!
To complete Pacific Prime's Insurance Survey – 2017, click here.
Jessica Lindeman is a Content Strategist at Pacific Prime. She comes to work every day living and breathing the motto of "simplifying insurance", and injects her unbridled enthusiasm for health and insurance related topics into every article and piece of content she creates for Pacific Prime.

When she's not typing away on her keyboard, she's reading poetry, fueling her insatiable wanderlust, getting her coffee fix, and perpetually browsing animal Instagram accounts.
Latest posts by Jess Lindeman (see all)