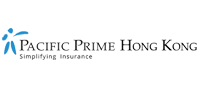 Mid-autumn Festival 2021: 5 "healthy" mooncakes to try in Hong Kong
Mooncakes, anyone? With the Mid-autumn festival approaching on the 21st of September this year, health-conscious Hong Kongers may shy away from these traditional, sweet and densely-filled pastries. But the Mid-autumn festivities without mooncakes (or lanterns for that matter) doesn't feel quite right. Besides, there's no reason why you can't enjoy the delicacies AND watch what you eat. In this Pacific Prime Hong Kong article, we point you towards the 5 best mooncakes in the SAR that are both "healthy" and delicious!
Disclaimer: The mooncakes listed in this article are healthier than mainstream equivalents, but please note that consuming them in large portions remains unhealthy. Additionally, each individual's health status and dietary requirements are different so please consult a certified dietician if in any doubt.
1. Green Common: Indulge in lighter, preservative- & trans fat-free vegan mooncakes
Free of preservatives and trans-fat, Green Common's brand-new range of vegan custard mooncakes (HKD $308) are made using Miyoko's vegan butter and ingredients you'd typically find at a health food store: agave syrup, plant-based milk, and flaxseed powder. Who knew mooncakes could be made without the traditional white sugar and lard? While you're there, you can also pick up Green Common's well-known speciality (yet still healthy) mooncakes (HKD $328) from the previous year: figs with pistachios and oats, mixed nuts with blueberries and purple sweet potato. This might just be Hong Kong's lowest calorie mooncakes!
Where to buy healthy mooncakes in Hong Kong: If Green Common's version is what you're after, you'll be glad to know they've got shops in various locations.
2. The Cakery: Got a gluten allergy? These low-sugar vegan mooncakes have got you covered
Packaged in a gold-embroidered, forest green gift box, the Cakery's gluten-free and low-sugar vegan mooncakes are quintessential and come in sets of four (HKD $628), each housed in a delicate pull-out compartment of the box. The set includes The Cakery's iconic flavors: mango bean paste lava mooncake, taro bean paste mooncake, black sesame lava mooncake, and jasmine raspberry mooncakes. Gifting someone special? Or looking to treat yourself? The cherry on top is the center of the box. Inspired by the Mid-Autumn Festival lanterns, it can be lit up!
Where to buy healthy mooncakes in Hong Kong: Sold on the elegant packaging? The Cakery is also dotted across Hong Kong and they're also on Deliveroo!
3. Black Garlic Restaurant X Lissome: Love Asian desserts? Sample these gluten-free & low-sugar vegan mooncakes
For something a bit less traditional, health-conscious Asian eatery, Black Garlic, and vegan bakery, Lissome, have teamed up to create a healthy and unconventional collection of vegan mooncakes. Packaged in boxes of six mini mooncakes (HKD $338), with two mooncakes in each flavor, these gluten-free and low-sugar delights take inspiration from popular Asian desserts and come in flavors including yuzu adzuki with a citrus hint, antioxidant-rich black garlic, and earthy and nutty matcha lava and black sesame.
Where to buy healthy mooncakes in Hong Kong: Black Garlic is located in Wan Chai and also has a pick-up only location at Wong Chuk Hang.
4. FoodCraft HK: For a fun twist, try these oreo-inspired, vegan and keto mooncakes with only 2 grams of sugar
Do you strictly count calories or follow a keto diet? If so, you'll be delighted to know that the Dream Mooncake from FoodCraft HK only has 2 grams of sugar per mooncake! Clearly low in sugar and made from gluten-free ingredients, these vegan and keto mooncakes also have a fun twist: oreo-inspired crust. Starting from HKD $358 per box, you get to try four flavors including vanilla, raspberry, blueberry, and citrus. Eco-conscious too? Don't worry as the packaging is also eco-friendly.
Where to buy healthy mooncakes in Hong Kong: You'll be able to find multiple FoodCraft shops on Hong Kong island, Kowloon, as well as New Territories and Remote Islands. Even if you're just ordering one box, you can get free delivery!
5. Esca: Don't mind eggs? These handmade, gourmet vegetarian mooncakes does the trick
As the only non-vegan option on this list, Esca's premium, handmade vegetarian mooncakes come in boxes of eight (HKD $620) and are free of preservatives. Their assorted, mouth-watering flavors includes salted egg & parmesan, yuan yang, tie guan yin & chocolate, coffee & hazelnut, red jasmine & rose raspberry, taro & coconut, matcha & almond, and hojicha & black sesame. Planning to order mooncakes in bulk? Be sure to ask for the bulk order discount.
Where to buy healthy mooncakes in Hong Kong: Pick up your mooncakes from Wong Chuk Hang or conveniently get free delivery on order over HKD $2,500.
Stay healthy with a medical insurance plan from Pacific Prime Hong Kong today!
Pacific Prime Hong Kong can match you to a suitable medical insurance plan for your healthcare and lifestyle needs (and of course, your budgetary requirements). Doing so will enable you to access the best healthcare providers and specialists in Hong Kong – sooner, rather than later, and avoid paying out of pocket for it. Whether you're an individual or a family, an expat or a local, we've got a number of vetted health insurance plans from top health insurers catered to you. Ready to learn more? Our team of expert advisors are waiting.
Contact us today for impartial advice, a tailored plan comparison, and a no-obligation quote!
Latest posts by Suphanida
(see all)