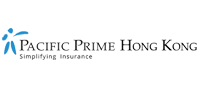 Everything you need to know about Ob-Gyns in Hong Kong
Expat women tend to have a few more health issues to worry about than their male counterparts. Firstly, women have to choose the right Ob-Gyn to go to for health check-ups and family planning. What's more, it's helpful to understand reproductive issues and other problems that typically affect women. Before you search "gynecologist near me" online, give this Pacific Prime Hong Kong article a read to learn more about Ob-Gyns in Hong Kong.
What is an Ob-Gyn?
An Ob-Gyn, or obstetrician-gynecologist, is a doctor who specializes in female reproductive health, including menstruation, pregnancy, and menopause. They provide medical screenings and routine preventative checkups. Ob-Gyns concentrate on both gynecology and obstetrics.
Gynecology describes the study of women's reproductive systems, including the breasts, vagina, ovary, and uterus. It primarily addresses issues regarding menstruation, hormone disorders, and sexually transmitted infections (STIs). Additionally, obstetrics covers various stages of pregnancy, including before, during, and after – along with delivering babies.
Obstetrician and gynecologist trainings are often combined since many studies overlap and medical cases are highly related. After all, maternity issues occur due to female reproductive system issues. As a result, most obstetricians and gynecologists specialize in both, thereby creating the abbreviation Ob-Gyn.
What to know about Ob-Gyns in Hong Kong
There are more than 450 registered Ob-Gyns in Hong Kong that work in both the public and private sectors. The Medical Council has an official list of registered Ob-Gyns in Hong Kong for your reference. There are 10 public hospitals in Hong Kong that offer obstetric care.
It takes six years to become an obstetrician and gynecologist with the Hong Kong College of Obstetricians and Gynecologists. The training comprises four years of basic training and two years of higher specialist training. What's more, it could be six years of obstetrics and gynecology training or 6 to 12-month training in a different clinical specialty as an elective.
Even though a private sector Ob-Gyn in Hong Kong can only choose to offer gynecological care, research shows that many also offer obstetric care.
When should you visit an Ob-Gyn?
Women generally visit Ob-Gyns at least once a year since they think of their Ob-Gyn as their primary care physician. Along with addressing their patient's general needs, Ob-Gyns tend to talk about issues like mental health, heart diseases, and other common health subjects as well. You should also visit an Ob-Gyn clinic in Hong Kong if your reproductive cycle goes through any changes, such as late periods or irregular bleeding.
It is recommended that women who haven't had a checkup do so at least once, even if they are healthy. Preventative advice from Ob-Gyns can make a difference since recognizing symptoms early on increases the chances of successful treatment.
According to The American College of Obstetricians and Gynecologists (ACOG), a woman should visit an Ob-Gyn for the first time when they are between ages 13-15. During the first visit, the Ob-Gyn will conduct pre-check-ups and recommend identifying issues during their early stages.
Common reasons to visit an Ob-Gyn
The most common reasons people visit an ob-gyn are:
Abnormal bleeding
Vaginal infection
Infertility
Breast disorders
Endometriosis
Pelvic pain
Urinary incontinence
Individuals who are sexually active can visit an Ob-Gyn for:
Contraception, birth control, or sterilization
STDs/HIV prevention and treatment
Abnormal vaginal discharge
HPV vaccination
Prevention and treatment of pain during sexual intercourse
Women who are planning for pregnancy or who are pregnant should consult an Ob-Gyn for:
Genetic testing and screenings
Prenatal care
Postpartum depression
Infertility treatment
Young women who are menstruating for the first time or dealing with menstruation issues may see an Ob-Gyn for:
Abnormal or irregular bleeding
Premenstrual syndrome (PMS) advice
Easing cramps
Pelvic support problems
Cysts and fibroids
Middle-aged women dealing with perimenopause or menopause can visit an Ob-Gyn for:
Hot flashes
Vaginal dryness
Incontinence
Bone loss
Hormone replacement therapy
If none of the cases above apply to you, or you don't experience the symptoms mentioned, your reproductive health can still benefit from preventative care services provided by an Ob-Gyn. Preventative care services that Ob-Gyns typically conduct include blood tests, pap smears, STI testing, pelvic exams, and ultrasounds.
What do Ob-Gyns in Hong Kong charge?
The cost of consultations with an Ob-Gyn in Hong Kong varies dramatically depending on the clinic's services and location. Private doctor fees in Hong Kong are not subject to any regulations or caps.
Public sector
Hong Kong's public sector has implemented a comprehensive prevention program for women ages 64 and below. The program includes cervical screening, menstrual issues, breast awareness, antenatal and postnatal care, family planning, and more. Costs range from zero to HKD $310 for the services mentioned. Costs also vary according to one's eligibility, such as whether you have a valid HKID.
Private sector
Based on research, consultations in the private sector in Hong Kong range from HKD $420-$2,000.
Non-profit organizations
The Family Planning Association of Hong Kong (FPAHK) provides many Hong Kong citizens with primary reproductive and sexual health care. Thanks to government funding, their service fees are more economical than private alternatives.
Will insurance cover Ob-Gyn consultations and treatments in Hong Kong?
AD MediLink reports that gynecological care is reimbursed since it falls under doctor specialist fees. High-end medical plans typically reimburse all gynecologist fees without any sub-limit. Local plans, on the other hand, have a doctor specialist limit. When it comes to obstetric care, you're covered if your health insurance plan includes pregnancy coverage. It's best to check your maternity limit and waiting period in advance.
As for medical preventative care for women like pap smears, it's reimbursed under your check-up or wellbeing coverage. You should also be careful of any waiting periods and sub-limits. If you still have any questions about your existing insurance coverage or are looking to secure individual health insurance in Hong Kong, get in touch with a licensed and experienced health insurance broker like Pacific Prime.
With over two decades of experience, Pacific Prime Hong Kong can help you and your loved ones get the best individual, travel, or maternity health insurance for your needs and budget. Along with helping you find the best plan, our team is also happy to offer impartial advice and provide an obligation-free quotation at any time. Contact us today!
Latest posts by Jantra Jacobs
(see all)