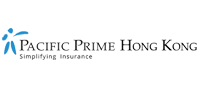 5 tips for finding the right pregnancy insurance in Hong Kong
When you're looking for pregnancy insurance, you can't go wrong with the expert advice from Pacific Prime Hong Kong. We've previously written about what it is, what it covers and why we need it – but what about some tips for when you're looking for it? This article will give you the top five tips we have for finding the best pregnancy insurance in Hong Kong.
1. Get insured early!
If there is any one, single most important tip for getting your pregnancy insured, it's to get covered early. Many maternity policies have a moratorium included meaning that you must hold the policy for at least 10-12 months or more before you're eligible to make a claim on it. The reason for this is so insurance companies can minimize the risk by only paying out for those families to plan in advance, so it pays to look before you conceive.
2. Know how much your pregnancy will cost without coverage in Hong Kong
Pregnancy insurance, like most insurance policies, exist to help ease the financial burden of receiving healthcare. When you're looking at purchasing a maternity insurance plan, then it helps to know what the costs of having a child in Hong Kong can be to compare them. The Hospital Authority website shows that an Obstetrics package in a public hospital can cost between HK $39,000 and $90,000.
Private hospitals can vary in price depending on the ward you're comfortable paying for. A normal delivery in a standard ward at St Paul's Hospital can cost HK $15,000, while a private room at the Matilda International Hospital will come to HK $43,000 for a normal birth. C-section deliveries can cost even more (a c-section at the Union Hospital will cost HK $23,800 in a standard room).
It's also important to note that the cost of private maternity deliveries do not include doctor's fees which can very easily see the cost of your child's birth skyrocket.
3. Learn what pregnancy insurance will cover
Most of us know now that pregnancies come with a number of tests and scans that are done by hospitals in order to ensure the health of your baby through to delivery. It is important, however, to know exactly what tests, scans and potential unexpected procedures your policy will cover. Being clear with your insurer or broker about your needs will safeguard against having any financial surprises.
Most policies will cover the following:
Outpatient care:

Pre and post-natal doctor visits, screenings and tests.
Inpatient care:

Delivery (vaginal or c-section), any emergency hospitalizations for mother or baby either before or after the pregnancy.
Incidentals:

Coverage for the cost of things like medicine and medical equipment.
Some of the more comprehensive plans will also include coverage for newborn baby care, fertility treatments, congenital birth defects, and treatments required for newborns if something happens after delivery. Knowing what can be covered will help you be more informed about the pregnancy insurance policy you choose.
4. Pay for what you need, not what you don't
When comparing maternity plans, remember what your needs are so that you're not unnecessarily paying for things you don't need. This advice holds true for purchasing any form of insurance, but it is especially true as often pregnancy insurance is not included in a basic health insurance plan. As an add on, you will have to pay an extra premium to ensure that your pregnancy runs smoothly.
5. Get better deals through Pacific Prime
It's true that you can compare plans yourself online but to get truly lower premiums on pregnancy insurance plans, you'll want to use an expert insurance broker like Pacific Prime Hong Kong. Their advisers have more than 15 years' experience in providing insurance solutions and their long standing relationships with some of the world's most renown insurers means they can offer what many others cannot.
We've been keeping up with the state of maternity insurance as well as providing clients and partners alike with informative guides to help keep you better informed about what you're buying. If you're looking to be pregnant in the future and want to give your family the best, most well planned start, then contact us today for advice and a free quote!