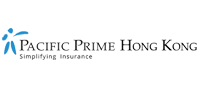 How to get back into working out after being sick
The temperature is finally dropping in Hong Kong, acting as a gentle reminder that it's time to get your flu shot. There's no denying that flu season is upon us and the virus that no one enjoys is making the rounds. Aside from at-risk groups (i.e. the elderly, young children, pregnant women, and people with long-term health complications), our readers with active lifestyles tend to have a hard time dealing with being bedridden and called to rest.
In this Pacific Prime Hong Kong article, we dive into the topic of working out after being sick so that you can make a speedy recovery.
Does exercising help when sick?
Lying down for days on end can make even the laziest person feel like they need to move their body and break a sweat. However, exercising when sick can derail your recovery and prevent you from bouncing back as quickly as you'd like to. While everybody is different, there are some general rules that you should follow before putting on your workout gear.
The first thing to consider is how long it's been since you had a fever. You should refrain from exercising until your fever has subsided for at least 48 hours. Do not work out if you have a fever as your immune system needs the energy to combat bacterial infections instead of fueling your workouts.
If you do it anyway, don't be surprised if you're still left with a fever after working out – and worsening symptoms on top of that. In fact, some of the dangers of exercising with flu include pneumonia or mononucleosis. You should also have clocked up a few nights of solid rest and be free of any aches or pains before even thinking about exercising.
Getting back into shape after a long illness
Unlike a simple cold, proper influenza can really take it out of you. Anyone who's had the flu is all too familiar with curling up in bed for days on end with shivers, fevers, muscle aches, headaches, and other symptoms. It'll naturally take longer to recover from this type of illness than one that involves blowing your nose for a few days.
The duration and intensity of your sickness will impact how long it takes for you to get better. This might sound obvious, but unrealistic expectations of ourselves can make us think we're ready to return to the gym after the flu just like we would after a cold. The reality is if you're still not eating like normal or dealing with a phlegmy cough, you might feel better but not be there just yet.
As difficult as it might be to hear, expect to wait at least a couple of weeks following the flu before returning to exercising. One clear sign that things are looking up is that you can comfortably go about your normal activities. That means that feeling winded after using the stairs or drained after having a shower indicates that you need more time.
Ready, set, go?
Once you've given yourself the green light (or better yet, got it from a healthcare professional), it's imperative to gradually ease into your workout routine. Don't make the mistake of thinking you can pick up where you left off. Your immune system has had to work hard to fight off the infection, so be kind to your body by not overworking it.
If you're wondering how to exercise after being sick, it's advisable to start with some light cardio followed by resistance training. You want to ensure that oxygen is flowing through your body properly so that your muscles can receive the oxygen when you get into the resistance part of your routine. Yogis will be happy to hear that a light yoga class is fine thanks to its less demanding nature and moderately-paced cardio.
Instead of immediately giving it 100%, aim for about 70% of what you're used to. Dropping your cardio and weight output for a few days to start will help you recover the fitness you lost while you were unwell. And before you let guilt get you down, remember that everyone gets sick at some point.
Instead of feeling guilty about missing your workouts, focus on resting, nursing yourself, and easing back into it to stay positive. It also helps to realize that despite losing around 30% of your fitness by spending a week in bed, the right strategy should get you near your normal fitness level in just a few weeks. You'll be back to your healthy self before you know it.
Stay healthy with Pacific Prime Hong Kong
Have you got your seasonal flu shot in Hong Kong yet? In the densely populated SAR, it's common to get the flu shot in the fall to prepare. While you may not be eligible for the HK Government Vaccination Program (GVP), it's likely that your health insurance policy will have you covered. Get in touch with your insurer or broker to find out more.
If you don't have expat health insurance in HK yet, you've come to the right place. As a leading health insurance broker and employee benefits specialist with over 20+ years of industry experience, Pacific Prime has the knowledge and expertise to help you find the ideal plan for your needs and budget – whether you're looking for individual health insurance in HK or other health insurance plans.
Contact us for impartial insurance advice and a free plan comparison today!
Latest posts by Jantra Jacobs
(see all)