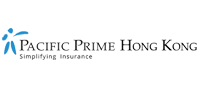 Hong Kong maternity care: The real costs
Hong Kong is a diverse city, but there are still some universal truths out there that bond everyone in the city together, regardless of background or situation. For those in Hong Kong that are either parents or parents to be, they all have had or will have to make important decisions about the birth of their child. Of course, this is a serious decision with many different factors to weigh: What tests will you need and when should you get them? Which hospital is best suited for what you want for your baby's birth? Which doctor(s) should you put your trust in? These are the most important factors with regards to having a happy and healthy newborn. However, the reality is that every parent also has to think of the costs of Hong Kong maternity care. Here, Pacific Prime Hong Kong discusses current maternity costs in the city, and provides you with a valuable resource to provide you with the information you need.
Hong Kong maternity care in action
The basics of the Hong Kong maternity care system are fairly straightforward. Much like other countries in the Asia-Pacific region, Hong Kong has both public and private hospitals that people can take advantage of. As opposed to the similarly-sized Singapore, Hong Kong allows any Hong Kong identification card holder to make use of the city's subsidized public healthcare system. Even those without HKIDs can expect to be treated in public hospitals, though people in this situation will likely have to pay quite a bit more for said treatment.
Women going through pregnancy, labor and delivery will most likely want to approach their hospital of choice to purchase a 'maternity package' as early on in the pregnancy as they can. These packages try to conveniently make one particular hospital 'your one-stop shop for all of your pregnancy needs,' so to say. This means that a woman will not only arrange for the birth of her baby, but also roll regularly scheduled tests and consultations into the package. Because of this, it becomes very important that any parent-to-be do their due diligence in researching the areas hospitals and doctors to ensure that they end up with healthcare providers they trust and will be comfortable with throughout the pregnancy.
Also regarding Hong Kong hospitals, expats living in the city typically opt to have their children birthed in private hospitals versus their public counterparts. This is for a number of reasons, including a generally higher quality of medical staff, more widely spoken English and other languages, and shorter wait times. All of these items make private hospitals more attractive, but – to be clear – the prices charged by private hospitals are significantly higher.
The costs
So, what are the real costs of giving birth in local hospitals? As it happens, Pacific Prime has produced an updated Hong Kong Maternity Guide for 2017-2018 relating to many important aspects of maternity care and insurance in the SAR. Within this guide one can find much helpful information, including a table of the costs of delivering a baby at many of the city's top hospitals.
As private hospitals in Hong Kong will essentially be the 'worst case scenario' when it comes to costs, let's have a look at the costs of both standard and Cesarean section deliveries here as of April of 2017:
Hospital Name
Standard Delivery (HKD)
Cesarean Section (HKD)
Hong Kong Island

St. Paul's Hospital

36,000

36,000

Canossa Hospital

43,900

54,400

Hong Kong Sanatorium & Hospital

44,600

55,200

The Matilda International Hospital

49,900

60,500

Hong Kong Adventist Hospital

40,800

54,500

Kowloon

The Hong Kong Baptist Hospital

43,800

49,800

St. Teresa's Hospital

31,800-32,800

35,800-36,800

New Territories

Union Hospital

35,000

43,000

Tsuen Wan Adventist Hospital

28,800

38,500
The figures above are the costs for standard private rooms at each respective hospital. Standard delivery includes a stay of four days and three nights, while Cesarean section deliveries include stays of five days and four nights.
As you can see, the costs of having a baby in Hong Kong can be a significant, but the table above is really just the tip of the iceberg. This is because the actual costs of everything related to pregnancy, labor and delivery can be 100-500% higher than just what the delivery costs. (More details on this are available in our updated Hong Kong Maternity Guide, which is available for download now.)
Another point to consider is that all of this assumes that everything goes smoothly with a pregnancy for both mother and child. Unfortunately, complications can occur, and when they do, the costs associated with them can be so high as to become a financial burden on your family. As such, it is always advisable to pick up a private maternity insurance plan well in advance of the conception of a child.
Staying on top of costs
The above point is not to be taken lightly. Maternity Insurance comes with lengthy waiting periods. This means that a woman will have to have her maternity insurance plan in place for 10 months or more in order to make a claim. In other words, if you don't already have a maternity insurance plan, and you're currently pregnant, it's too late to get insurance coverage and all the costs of the pregnancy will have to be paid out of pocket.
There are many other facets of maternity insurance that people new to the product should know. If you have any questions related to maternity insurance or any other type of insurance product, contact the helpful experts at Pacific Prime Hong Kong. Our staff is standing by to provide you with any needed info, as well as plan comparisons and price quotations, all free of charge.