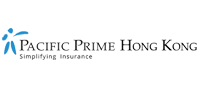 Useful HK health facts for new residents
When moving to a new city or country there is usually a long list of things that many people will worry about. This includes finding a place to live, a good school for the kids, the logistics of moving your stuff from your previous home, visas for you and your dependents, and maybe even finding a decent job. With all this to worry about, it can be easy to forget something like healthcare and the healthcare system.
Read any of the expat forums, or even ask your friends who have lived in Hong Kong, and one thing many people will comment on is how different the healthcare system is in the city. To that end, it would be beneficial to know a bit more about the city, its population and health care. This knowledge could help you in identifying the best health insurance in Hong Kong.
General facts about Hong Kong from 2016
Area – 1,105 km²

Population – 7.3 million

Average Age – 43.6 years

Birth rate – 8.2 per 1,000 people
Population percentage by ethnicity (as of 2011 Census)
Chinese: 93.1%

Indonesian: 1.9%

Filipino: 1.9%

Other: 3%
Statistics for Healthcare professionals in Hong Kong – 2015/2016
Number of doctors in Hong Kong: 13,726

Number of Chinese medical practitioners in Hong Kong

7,071 registered Chinese medicine practitioners

55 Chinese medicine practitioners with limited registration

2,661 listed Chinese medicine practitioners.

Doctor to population ratio: 1:541

Number of specialists in Hong Kong

Occupational therapists – 1,677

Physiotherapists – 2,624

Radiographers – 2,042

Pharmacists – 2,390

Number of nurses: 50,461

Number of midwives: 4,669

Nurse to population ratio: 1:151

Number of dentists in Hong Kong: 2,343

Dentist to population ratio: 1:3,100
Medical facilities in Hong Kong
Hong Kong has one of the best health care industries in the world with a large number of both public and private hospitals and clinics. Public hospitals and outpatient clinics in Hong Kong are overseen by the Hospital Authority, while specific public clinics e.g., Chest and Travel Health centers are overseen by the Department of Health. Private hospitals and clinics are run by elected boards, usually a mixture of doctors and other professionals, but are overseen by the Department of Health, which sets regulations all private facilities must meet.
Statistics related to medical facilities in Hong Kong include:
Number of hospitals in Hong Kong: 53

42 public hospitals

11 private hospitals

Number of beds

27,631 beds in hospitals overseen by the Hospital Authority

3,906 beds in private hospitals

Registered medical clinics in Hong Kong

Public general outpatient clinics: 73

Public specialist outpatient clinics: 47

Private medical clinics registered with under the Medical Clinic Ordinance: 102

Average medical bill (Note: prices reflect rates offered for people WITH Hong Kong ID cards):

Public general outpatient clinics: HKD 45

Specialist outpatient clinic: HKD 100 for first visit, HKD 60 each followup visit, HKD 10 per piece of medication.

Accident and emergency department at public hospitals: HKD 100 per visit.

Public hospitals: HKD 50 admission fee + HKD 100 per day in hospital.

Private hospitals and clinics: Charges will vary depending on physician and location. On average, physicians will charge between USD 180 to USD 1,000 per visit with medication and any other tests extra. If you are admitted to hospital, charges per day usually start around HKD 500-HKD 3,000 per day with all tests, medication and extra care charged on a per-use basis.
Health outcomes
Hong Kong has one of the highest immunization rates in the world with more than 95% of the population receiving the WHO recommended immunizations including:
B.C.G.

Combined Diphtheria, Pertussis & Tetanus

Polio  

Hepatitis B  

Pneumococcal

Combined Measles-Mumps-Rubella
The city's hospitals and travel clinics also offer important vaccines, with many of the public hospitals offering subsidized immunizations.
Top 5 diseases in Hong Kong
Top 5 causes of admissions to hospitals in Hong Kong in 2013 include:
Diseases of the genitourinary system – 243,473 admissions

Neoplasms – 233,562 admissions

Diseases of the digestive system – 182,823 admissions

Diseases of the respiratory system – 161,374 admissions

Diseases of the circulatory system – 153,521 admissions
Top 5 causes of death in Hong Kong as of 2014
Malignant neoplasms 13,727  

Pneumonia 7,431  

Diseases of heart 6,361

Cerebrovascular diseases 3,328

External causes of morbidity and mortality 1,513
Because of the increasing strain on the public health system in Hong Kong, many hospitals are pushing people to the private system. Private hospitals offer a high level of care with highly trained doctors and considerably lower waiting times. This has also made them incredibly popular with expats in the city. If you have recently moved to Hong Kong, it would be beneficial to secure a high quality health insurance plan that will cover the higher costs of the private hospitals. Talk with the sales team at Pacific Prime to learn more.
Jessica Lindeman is a Content Strategist at Pacific Prime. She comes to work every day living and breathing the motto of "simplifying insurance", and injects her unbridled enthusiasm for health and insurance related topics into every article and piece of content she creates for Pacific Prime.

When she's not typing away on her keyboard, she's reading poetry, fueling her insatiable wanderlust, getting her coffee fix, and perpetually browsing animal Instagram accounts.
Latest posts by Jess Lindeman (see all)