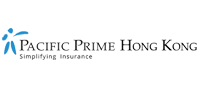 Important health insurance questions for teachers to ask
While it may seem a little odd to be covering health insurance for teachers in the middle of the school year, December and January is a busy time for many teachers, especially those who are considering moving schools or even cities, as this is when the majority of the schools do their hiring for the next year. While there are many important things to think about when looking for a new school, one that can often get pushed to the side is health insurance.
Any teacher knows that when a kid comes to school sick, there is a good chance that their cold will spread, and with a high stress job you will likely need to see a doctor at least once during the year. Interestingly, an article in the Guardian in 2013 found that in the UK, "Stress levels are also having detrimental impact on health, with teachers taking on average 13.2 days sick leave, and 76% of teachers agreeing that stress was affecting their health and lifestyle."
Unfortunately, in Hong Kong, many teachers don't have ample sick day policies, which can serve to make any cold or medical issue even worse. This in turn can increase medical bills especially if it is something serious. That is why it is essential to ensure that you have health insurance. Because some schools in Hong Kong either provide health insurance, or give a stipend for teachers to secure their own, it is essential for teachers to know about their options.

To help ensure teachers are getting the best plan available, here are six questions to ask your provider or school about health insurance plans.
How are premiums paid?
In the past, and maybe even in your home country, the school or union will pay all health insurance premiums and simply offer you a plan. In Asia however, there is a growing trend among international schools offering teachers a health insurance stipend which is usually added to your pay once you have secured insurance.
It is important to ask how health insurance plans work at your school. If a stipend is available, be sure to ask how much it will be and how it will be paid. This in turn can help you budget and select a plan that works for you.
On the other hand, some schools offer two or three different levels of plans, with local plans or a stipend offered to new teachers and better coverage e.g., international medical plans offered to returning teachers. If this is the case with a school you are considering, it would be helpful to know this ahead of time so you can secure insurance before you start teaching.   
What benefits does the plan offer?
There is such a wide variety of plans available to teachers and schools each offering a different level of coverage and list of benefits. Essentially, no one plan will be exactly the same as another. Regardless of whether you will get health insurance through your school, or will get a plan yourself, this is an important question to ask.
This is a broad topic but there are a number of popular benefits for teachers that all of the best plans should have, including:
Inpatient and outpatient coverage –

Covers both emergency and hospital care along with clinic visits, which means that you will be covered for almost any medical situation.  

Emergency evacuation –

Teachers in Hong Kong, and indeed almost all of Asia, have the opportunity for a fair amount of travel, so having emergency evacuation coverage means should you get sick while travelling you can be transported back to Hong Kong for care.

Yearly checkups –

An important benefit that many teachers who secure plans through Pacific Prime have asked for are annual visits to the GP, especially for those who travel to their home countries for summer break.

Vaccinations –

Vaccines can go a long way in helping curb sickness, especially the yearly flu, which means teachers spend less time sick.  

Psychological care –

Mental health should be important for every profession, but teachers face intense amounts of stress and other situations that require them to be mentally healthy. Sometimes, seeking out a professional psychologist for help dealing with stress or other work-related mental health concerns can be a big help, so a plan that covers this is important.
Is the plan portable?
What we mean by "portable" is if you can take your health insurance plan with you when you leave your school, or if you are transferred to another school in another country. The way most health insurance plans work is that new plans you sign up for will not usually cover pre-existing or ongoing medical conditions. If you develop a condition while on a plan then move countries or schools and start another plan, you could see that condition not covered by your new plan.
If your plan is portable you can move and continue coverage usually without the condition being excluded. This is also a useful perk if you move from a school with coverage to one with a stipend. You should, in theory, be able to apply that stipend without having to reapply for the plan.  
Are dependents included in the plan?
In Hong Kong it is not uncommon for teachers to move overseas with spouses or dependents. If you will be moving with your family, then it is a good idea to ask your school if they offer a plan that covers dependents.
Another thing to be aware of with this topic is whether your significant other has health insurance through their job. Many larger company plans, especially those offered to expat families, will offer dependent coverage. This can make things easier, especially if you get a stipend.   
Are pre-existing conditions covered?
We stated above that many health insurance providers will not cover pre-existing conditions when a new plan is started. While this is true for the vast majority of individual plans, many corporate plans and plans developed specifically for schools may include coverage of pre-existing conditions largely because the risk behind covering these conditions can be spread amongst the plan's policyholders.
This is also an important question to ask if you have a pre-existing condition, as knowing whether you will be covered ahead of time allows you to find another plan should you not be.
Where can I receive care?
Finally, finding out where you can receive care, or more specifically, where you can use your health insurance, is important. This is really a two part question. First: Health insurance plans are developed either to provide:
local coverage –

claims will only be covered if care is received at a facility in Hong Kong

International coverage –

claims can be submitted for care received almost anywhere in the world. We say almost anywhere because many international plans sold in Hong Kong will not cover care in the US.   
The second meaning here revolves around the facilities where you can receive care. Health insurers often have a dedicated network of care providers that have agreed to accept payment directly from the insurer. If you go to one of these centers they will bill your health insurance provider first, which means you may not have to pay anything up front. A doctor not in this network may have to be paid prior to a submitting any claims.
Knowing where to visit, and which countries your plan is accepted in can be a big help in ensuring the claims process goes as smoothly as possible.
If you are a teacher and would like to learn more about how we can help you secure the best health insurance on the market, please contact us today to learn more.
Jessica Lindeman is a Content Strategist at Pacific Prime. She comes to work every day living and breathing the motto of "simplifying insurance", and injects her unbridled enthusiasm for health and insurance related topics into every article and piece of content she creates for Pacific Prime.

When she's not typing away on her keyboard, she's reading poetry, fueling her insatiable wanderlust, getting her coffee fix, and perpetually browsing animal Instagram accounts.
Latest posts by Jess Lindeman (see all)