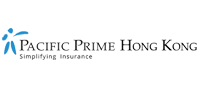 All you need to know about the fear of SARS returning in Hong Kong
SARs, also known as severe acute respiratory syndrome or atypical pneumonia, plagued Asia Pacific countries back in 2002-2004. Today, early signs of SARS-like virus returning are starting to show, and you need to be ready.
In this article by Pacific Prime Hong Kong, we'll take you through the disturbing new cases of pneumonia in China, how it's affecting the Hong Kong population, and what you can do to best prepare yourself for a potential SARS-like outbreak. But before we get started, let's first take a look back at how SARS affected Hong Kong during its previous outbreak in 2002.
SARS' legacy in Hong Kong
Although the first case of SARS was reported in 2002, the disease only reached Hong Kong in March 2003. Three months after Hong Kong witnessed its first SARS victim, there were a total of 1,750 cases, leading to 286 deaths in the city.
What exactly happened?
If you've never lived in East Asia, you may have never experienced the SARS outbreak. To get you up to speed, there were three major SARS outbreak events in Hong Kong that you should know.
1. Explosive outbreak at the Prince of Wales Hospital:
A professor from Guangzhou, China, visited Hong Kong in February 2003, where he fell ill with atypical pneumonia and was admitted to Kwong Wah Hospital. There, the disease spread to a local Hong Kong resident who was then admitted to the teaching hospital, Prince of Wales Hospital. At this latter hospital, the disease spread throughout the hospital and infected over 100 medical and nursing staff.
2. Severe outbreak at Amoy Gardens
In April 2003, the disease spread to the community, most notably, to a housing estate in Kowloon called Amoy Gardens. Being carried directly from Prince of Wales Hospital, there were up to 321 SARS cases in Amoy Gardens by April 15, 2003, eventually leading to 33 deaths.
3. Widespread outbreaks throughout the entire city
By the time it was May, Amoy Gardens was no longer the only housing estate going through a SARS outbreak in Hong Kong. There were more than 170 housing estates throughout the city experiencing occurrences. Fortunately, new cases started to decline soon after, marking the beginning of the end of the 2003 SARS outbreak in Hong Kong.
Is SARS coming back to Hong Kong in 2020?
44 people in the Chinese city of Wuhan had been infected with pneumonia by the end of 2019. This raises serious concerns as to whether another SARS outbreak is imminent, as SARS and pneumonia are closely linked, with many past SARS victims also contracting pneumonia and vice versa.
Being only 4 hours away by train, Wuhan's close proximity to Hong Kong increases the risks of pneumonia crossing over from the mainland. In fact, it already has. Since New Year's Eve, 5 cases of Hong Kong residents developing symptoms similar to SARS have surfaced. The even more worrying fact is that all these 5 patients developed SARS-like symptoms after visiting Wuhan. Thankfully, they all tested negative for SARS.
Hong Kong's reaction
Since the advent of pneumonia outbreaks in Wuhan, Hong Kong authorities have been implementing stricter border controls, such as setting up thermal imaging systems at Hong Kong's airport and assigning more staff for temperature checks at the West Kowloon high-speed rail station that connects Hong Kong to the mainland.
For this reason, if you're traveling to Hong Kong, make sure you're not ill as you may be detained for medical testing at immigration controls or even be denied entry into the city.
Ultimately, it is still unclear whether there will be more cases of SARS in Hong Kong after its disappearance in 2004. However, given the recent cases of pneumonia in the relatively close-by city of Wuhan, the outbreak risks in Hong Kong are real. With this in mind, let's go through the symptoms to look out for and the SARS prevention methods available.
What SARS symptoms should I look out for?
SARS is caused by the SARS coronavirus. Like other kinds of coronavirus, SARS targets the respiratory system when it infects a human being. The symptoms that come with SARS include:
High fever
Dry cough
Sore throat
Shortness of breath
Headache
Body aches
Loss of appetite
Diarrhea
Night sweats and chills
These are symptoms found in many other diseases, making it hard to diagnose whether you are infected with the SARS virus without doing formal medical testing.
Preparing for a SARS-like outbreak in Hong Kong
First thing's first, you need to know how SARS is transmitted from one person to another in order to best prepare for a potential SARS outbreak. SARS spread through face-to-face contact. This can involve:
Caring for a SARS patient.
Contact with bodily fluids of a person with SARS.
Physical contact with a SARS-infected person.
Sharing food and drinks with an infected person or contaminated surface.
Airborne transmission of SARS may also be possible, but researchers have yet to confirm this.
How to prevent SARS infection?
Since SARS spreads through direct contact, the best way to prevent a SARS infection is to avoid close contact with any SARS-infected individuals. Other methods that lower your risks of getting this deadly disease is regularly washing your hands with soap and water. Wearing an N95 mask is also recommended to lower the possibility of airborne transmission.
Finally, you need to prepare yourself for the worst-case scenario – you've got SARS. Firstly, to make the appropriate preparations, you need to research which hospitals have been prepared to cope with SARS victims. This may speed up your recovery as well as prevent you from transmitting SARS to others in the hospital.
Secondly, you need to be prepared to be hospitalized for an extended period of time. There is no vaccine to SARS, nor is there a proven method of treatment. This means that most treatments only target the surface symptoms of the disease.
Preparing for long-term hospitalization means finding a hospital that best suits your budget and service expectations. It also means making sure you will be able to afford the expensive treatment costs. This means getting an expat health insurance plan that covers the risks involved with SARS infections. If you're living in Hong Kong with your family, you may also want to consider getting a family health insurance plan.
To find the most cost-effective international health insurance plan in Hong Kong, you can contact our experts at Pacific Prime. They will be able to help you compare health insurance plans without any additional charge. If you have any more questions about hospital insurance in Hong Kong, feel free to contact our team or visit our website for a no-obligation, free quote today!
Phuwit is a content writer who helps inform readers on insurance-related issues through writing articles, blogs, and more. Phuwit strives to produce quality content that makes insurance easier to understand for readers.

In his free time, Phuwit enjoys reading and playing badminton. He also loves a good cup of coffee.