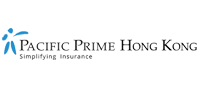 Getting pregnant over age 40 in Hong Kong
When it comes to medical issues in Hong Kong, we have seen many trends that are affecting other places in the world that are highly developed socially and economically. So called 'lifestyle diseases' of 'affluenza' are becoming ever more prominent, as we see expanding waistlines and chronic diseases developing due to sedentary lifestyles and poor diets. Similarly, modern medicine is lengthening lifespans to the point that the so-called 'silver tsunami' is starting to become a burden on the local healthcare system due to elderly patients increasing the demand for medical services.
Another such trend that is especially noteworthy to the women of Hong Kong is that women here are waiting longer and longer before getting pregnant. As a result, more women than ever before are turning to in vitro fertilization treatment (IVF) and other fertility treatments to bolster their chances of getting pregnant. Here, Pacific Prime Hong Kong examines the prospects of having a baby for women over the age of 40 in the SAR, and shares information on how you can best address the in vitro fertilization cost.
Why are women waiting longer?
It is actually common for the average age of birthing mothers to rise substantially in developed countries today. South Korea, Australia, Switzerland, Japan, Italy, Greece and Luxembourg all have average maternity ages of over 30 years old, while many other countries are in the high 20s and rising. Why does this trend occur, though?
To be clear, women having babies later in life is not so unusual in and of itself, as historically this has been the case for women with large families that continue expanding even as their first children become adults. However, data shows that more and more women are having their first child later in life.
There have been several theories offered as to why women are waiting until later in life to have children. A major one of these is that global economics have given people pause about getting pregnant due to feelings of financial insecurity.
However, perhaps the foremost reason in people's minds will be that women around the world are more career-driven than ever before; with many women opting to advance their careers and construct a secure financial base from which to build their families upon. Of course, this can take quite a while, and many people really never feel that they are in the perfect place to start raising children. Nevertheless, biology dictates that pregnancy should come sooner than later.
Effects of waiting before getting pregnant
So what's so wrong with waiting? It has been proven that the older that parents are at a child's time of conception, the higher the likelihood of complications during pregnancy and delivery for both mother and child. Likewise, simply getting pregnant can become quite difficult for would be mothers over the age of 35. Let's have a look at some of the most concerning risks for older mothers:
Decreased fertility

– By the time a woman is 35 years of age, science has shown that she has likely passed the peak of her fertility. While 75% of woman can conceive within one year at the age of 30, this figure falls to 66% by 35, and then shows a marked plunge to 44% by the age of 40. Furthermore, at age 40 a woman only has a 64% chance of getting pregnant within four years. These figures, which come from the French Institute of Health and Medical Research, are specifically related to women trying to conceive without any fertility treatment.

Birth defects

–  At age 20, the chances of a mother's newborn having birth defects is 1 in 1,400+. By the time a woman is 35, this number falls to about 1 in 340. As much as a drop as this seems to be, by the time a woman is 40 – only five years later – her baby has a 1 in 84 chance of being born with a defect. It's easy to see that the risk of specific birth defects have been shown to increase as a woman ages. These include stillbirth, premature birth, low-birth weight, unexplained fetal death and more.

Delivery complications

– Advanced maternal age has been shown to increase the need for deliveries by Caesarian section.
While, from a physiological point of view, there are many risk factors that become more pronounced as parents age, there are also some aspects of having children later in life that are positive effects on the child's life. This includes being born into a more financially stable home with better living conditions and family income, better parenting practices, a more stable family environment.
In vitro fertilization Hong Kong
Despite the risks involved, there are many woman over the age of 40 in Hong Kong that wish to add to their family with a new bundle of joy. In fact, it has been reported that there has been a 90% increase in the number of women over 40 that have been giving birth in the city between 2006 and 2016. Furthermore, the increase was 100% for women over 45! This is largely thanks to a combination of women waiting longer to have babies the advancement, and the proliferation of fertility treatments and in vitro fertilization process here.
Another trend that Hong Kong fertility doctors have seen becoming more popular is parents screening embryos during fertility treatments to avoid abnormalities to any children produced. There is an additional cost to this, and some people have voiced some moral apprehension about the practice, but many mothers do this in order to decrease the risk of their baby developing a chromosomal disorder, such as Down syndrome.
This procedure is likely to cost around HKD 40,000 to any prospective parents, but has already been shown to increase rates of successfully getting pregnant and reduce the risk of miscarriage.
If you would like to find out more specific information on in-vitro fertilization and fertility in Hong Kong, you can check out Pacific Prime's Hong Kong IVF Guide, which has been newly updated for 2017-2018! The guide will tell you all about receiving IVF treatment in Hong Kong, the best hospitals for IVF treatment, and local IVF success rates, as well as in vitro fertilization cost and how you can address it.
Addressing in vitro fertilization cost
It is not uncommon for a woman seeking IVF treatment in Hong Kong to spend over HKD 100,000 just to become pregnant, and this does not even take into account the costs of pregnancy, labor, delivery and postnatal care.
Fortunately, there are a number of health and maternity insurance options out there to cater to the medical needs of you and your baby all along the way. To find out more about maternity insurance, fertility and in vitro fertilization process coverage, and newborn health insurance, contact the helpful insurance experts at Pacific Prime Hong Kong today. They will be more than happy to answer all of your questions, as well as provide you with a free price quote and plan comparison.