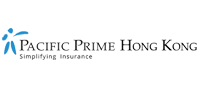 How to financially prepare for maternity leave
If you're a career woman hoping to welcome a little one in Hong Kong, you'll be glad to know that you're entitled to 14 weeks of maternity leave benefits. This statutory requirement has been extended from 10 weeks to 14 weeks under the Employment (Amendment) Ordinance 2020  and maintains the current rate of maternity leave pay at four-fifths of your average daily wages, subject to a cap of HKD $80,000. 
But alas, maternity leave pay alone may not cover the entirety of the costs associated with the arrival of your bundle of joy. Whether it's giving birth, medical care for you and your newborn, babyproofing your home, or buying other baby-related items, there is money to be spent every step of the way. So if you're in a bit of a pickle regarding your finances, this Pacific Prime Hong Kong gives you some financial planning tips for maternity leave. 
1. Negotiate for better maternity benefits from your employer
While employers based in Hong Kong must provide maternity leave, many go beyond statutory requirements. As such, get your coworkers on board to advocate for you and head to the negotiating table with a clear picture of what you'd like. This may be more time off, more pay, or other accommodations. You can also do your research to see what other companies (especially your company's competitors) are offering to increase your bargaining power. 
But remember to focus on how better maternity benefits are a win-win. Explain how the benefits you're asking for will help the company attract and retain talented female employees, which will lower their turnover rate and costs associated with rehiring, as well as increase their profits via increased employee motivation and productivity. Moreover, go into the advantage of a diverse workforce.
Further reading: Our Global Employee Benefits Trends Report 2021 delves into why diversity, equity, and inclusivity goals are big on the corporate agenda, as well as how companies can align their benefits for an increasingly diverse workforce. 
2. Calculate income loss, projected costs, and update your budget
Even if you get stellar maternity leave pay, chances are this won't be 100% of your pay. As such, calculate exactly how much income you'll be losing and for how long this will be the case. This means working out when you'll be heading back to work. If your work can be done from home and your employer has flexible working arrangements, you might be able to return to work sooner rather than later. 
Additionally, you'll also need to calculate the costs associated with adding another member to your family and create a new budget based on this. When budgeting for maternity leave, here are some costs to consider:
Healthcare costs

will need to be accounted for, especially if you want your newborn to access the best healthcare in Hong Kong and head to private hospitals in the SAR.

You may need more space to accommodate your growing family, which means

higher cost of renting or buying a new place

, as well as

higher electricity and utility bills. 

The cost of feeding a baby will also need to be considered, especially during their growth spurts. So be aware that your

grocery costs will also increase

down the line. 

If you're heading back to work and don't have family support, you'll also need to

pay for childcare.

There'll also be a lot of

one-time expenses

like pumping equipment for breastfeeding, strollers, clothes, and toys, as well as

ongoing expenses

like nappies and wipes.

And so much more. 
Tip: If you have a partner, determine if/how you can manage on their income alone to lower the overall financial burden.  
3. Trim your expenses, wherever possible 
More likely than not, you may find yourself in a position whereby you need to lower your expenses. Make sure you prioritize effectively and cut down spending on wants rather than needs. For example, you may decide to go on fewer shopping sprees or move to a less expensive area, but not skimp on eating well and good healthcare. After all, you should aim to be physically and mentally healthy when having a baby. 
Don't worry about future savings just yet
Based on your incomings and outgoings, you may find yourself unable to save as much as before. If you usually saved a good portion of your earnings before maternity leave, you may start to panic because of this. But it's important to remind yourself it's okay to press pause on savings to cover this expensive phase in your life, which you can make up for once you go back to work. 
4. Open a sinking fund for maternity-related expenses 
Speaking of savings, consider starting a sinking fund well before you go on maternity leave. This means you can put aside a certain portion of your income every month into a separate fund for a planned expense outside of your regular budget – like maternity leave. Speak to a financial advisor to see if there are any safe, high-yield savings accounts that let your money earn a little extra interest whilst it's waiting to be used. 
5. Get maternity insurance to save on healthcare costs 
The cost of giving birth in Hong Kong is not cheap. It is even higher if you opt for private hospitals over public hospitals, which comes with a number of advantages like the ability to choose your Ob-Gyn, personalized support, comfortable amenities, and more. In addition, you can also expect higher medical bills if you need to get a C-section or if there are complications with your pregnancy/delivery. 
Remember to get insured ASAP due to "waiting periods"
A good cost-saving tip is to get (international) maternity health insurance and newborn health insurance. This enables you to access the best private hospitals in Hong Kong and/or abroad for pre- and post-natal care, giving birth, and newborn-related care without needing to pay out of pocket. That said, it's important to get insured well before you get pregnant because virtually all maternity health insurance plans come with a waiting period of 10 to 12 months. 
Learn what waiting periods are by watching this video below:
Alternatively, check out this maternity insurance guide to delve into maternity insurance terms and coverage, the cost of giving birth in Hong Kong, and exclusive maternity insurance tips.
Pacific Prime Hong Kong can help with all things health insurance!
Whether you're looking for maternity health insurance, newborn health insurance, or any other health insurance, Pacific Prime Hong Kong is a good bet. With over 20 years in the sector, we have the experience and expertise needed to help you find the right plan for your needs and budget. Our success is built upon our value-added services including highly-trained advisors who take the time to understand your needs and explain the ins and outs of your chosen policy. 
Contact us today for 100% impartial advice, a tailored plan comparison, and lots of support and assistance in charting your insurance journey!
Latest posts by Suphanida
(see all)