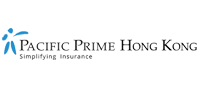 Maternity Benefits for Employees in Hong Kong: What Can My Business Do?
Employees who get pregnant can sometimes be a surprise for a business (almost as much as it can potentially be for the employee). Even though Hong Kong's birth rate is declining, from time to time you're still going to have employees that bring you the news that they're expecting.
Often, maternity leave is the main concern of many expectant parents. Some might wonder what benefits they have if pregnant, whether their employee compensation plans include maternity benefits, and how much of the costs are covered.
Here, Pacific Prime Hong Kong walks you through what businesses and HR teams should know when it comes to offering extra benefits, in addition to Hong Kong's legally mandated maternity leave conditions and what your options are for offering support to pregnant staff.
Understanding Maternity and Employment in Hong Kong
The Hong Kong Government is one of many around the world that provides maternity rights and entitlements under the law. Here are some of the maternity rights and entitlements that HR and employee support officers in Hong Kong are aware:
Maternity leave of 14 weeks.
Paid maternity leave is only eligible to employees employed for longer than 40 weeks. Otherwise, it will be unpaid. The rate of maternity leave pay is 4/5ths of the employee's average daily salary. There is a cap of HKD $80,000 for the 11th to 14th week of leave.
Sickness leave is provided with proof of a medical certificate from a medical practitioner. If the employee has used up all of her sick days, each sickness day shall be paid a sickness allowance of 4/5ths of the employee's average daily wages.
Guarantee protection from the termination of employment following notice of pregnancy. This means an employer is barred from dismissing an employee who has handed in their notice of pregnancy for any reason, other than termination for gross misconduct.
Protection from discrimination on the grounds of their position and status as a mother or for taking maternity leave.
However, maternity coverage as part of an employee benefits package can be a different story. Most businesses don't include maternity insurance coverage in their compensation package, as it is costly and beyond employers' budgets.
Having that said, some businesses are still willing to provide extra support to mothers- and fathers-to-be who work for them, as a way to attract talented, young staff, and as an investment into their business's long-term goals.
Offering maternity insurance coverage in Hong Kong may not be an option or viable for every company, but there are some very strong arguments for why you should consider it.
Why Should I Expand Maternity Benefits for My Employees?
The decision to include things like maternity insurance coverage or extended leave in your employee benefits plan is a fiscal one. After all, business is all about money.
Leave is costly, and maternity is definitely one of the most expensive add-on benefits you can include in a fringe benefits package. This is simply because the cost of maternity care and the cost of giving birth is high, particularly in a place like Hong Kong.
Still, there are a couple of reasons why creating a supportive work environment for pregnant staff and return-to-work parents can be attractive. Weighing these up with your budget and staff hiring/retention goals may reshape the way you offer employee benefits to your staff.
Trading Time and Space for Goodwill and Staff Loyalty
Although it sounds difficult, it is crucial to provide employees with the time and space to engage with parenthood. It benefits your business and their employee satisfaction in the long run.
This is because working parents who receive generous paid parental leave and other parental benefits report higher rates of retention and engagement. It may also help reduce the inference that many Hong Kong women may be permanently leaving the workforce when they do have children.
Addressing Local Challenges and Providing Support
Extending your company health insurance package to include maternity benefits can alleviate the financial stress on your staff. Private hospital births are the preferred choice for the majority of mothers-to-be in Hong Kong, but they are amongst the most expensive in the world.
What's more, the actual cost of giving birth can be significantly higher (50% to 300%, or even more in case of emergencies) than the advertised maternity packages due to hidden costs. Thus, providing full or partial support can go a long way in reducing their fiscal worries.
Accounting for Demographics and Trends
Understanding that women are waiting until later in life to start families can go a long way to helping you define the type of employee benefits you wish to offer.
If your hiring targets include increasing the number of talented, driven women in your company, offering them extended maternity benefits such as IVF treatment coverage or comprehensive support for pregnancy-related complications can give you the edge over your competitors.
Empowering Expatriate Staff
Some Emirati workers consider communication barriers, delays in consultation, and misconceptions about the local medical abilities and equipment to be factors that lead them to seek medical care overseas. While some choose to deliver in Hong Kong, others prefer to deliver in their home country.
This tendency causes business disruption and difficulties in contacting distant staff members. Encouraging your staff to consider delivery in Hong Kong is crucial in avoiding unnecessary absenteeism, which can disrupt workplace operations.
Empowering expat workers to stay in Hong Kong during this critical period can lead to better employee-employer relationships and a quicker return to work.
What Options Do I Have for Maternity-related Employee Benefits?
Maternity benefits are pricey. In fact, many companies and businesses have been scaling back their maternity offerings simply due to the high costs associated with including them in their employee benefits plans.
Here are some potential options to offer maternity benefits in your company's compensation package:
Full maternity coverage: Offering full maternity coverage is the most expensive, but also the most comprehensive solution to providing pregnancy support. This can include coverage for delivery costs, OB/GYN visits, pre-birth tests, and complications/illnesses arising from pregnancy.
Health reimbursement arrangements: Instead of providing maternity coverage directly, your company could offer those who need it an arrangement where an employee's compensation package includes reimbursement towards an individually purchased maternity-covering health plan.
Self-insurance: If providing maternity benefits for all employees is non-sustainable, an alternative approach can be to "self-insure". This means taking the premium savings from removing direct maternity benefits through your insurer and offering employees support from your business directly.
Over time, maternity insurance is not the only way to provide benefits to support staff pregnancy. We're seeing more and more businesses reconsider the level and extent to which they provide employee maternity benefits.
Get In Touch with Pacific Prime Hong Kong for Sustainable and Competitive Employee Benefits
The best way to narrow down your ideal employee benefits plan from all those in the market, while still ensuring your business remains an employer of choice for new and existing staff, is to engage in the services of a committed corporate insurance broker.
With over 20 years in the industry, Pacific Prime Hong Kong has unparalleled insurance market experience, wide industry and sector knowledge, and a team of talented advisors and consultants who can guide you through your insurance journey.
We have also partnered with big insurance providers to provide more options for your needs. Whether to improve your attractiveness to new talent, to reduce or make more effective your employee benefits budget, or to drive new initiatives to help you better support and motivate your employees.
Contact us today to receive impartial advice from our professional team of consultants, or an obligation-free quote and plan comparison!
Latest posts by Eric Chung
(see all)