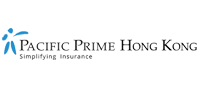 Maternity benefits for employees in Hong Kong: what can my business do?
Employees who get pregnant can sometimes be a surprise for a business (almost as much as it can potentially be for the employee). Despite the fact that Hong Kong's birth rate is falling, from time to time you're still going to have employees that bring you the news that they're expecting. Often, maternity leave is the main concern of many expectant parents, but some may also ask whether your employee compensation plan includes maternity benefits. Does your company provide such benefits and, if not, should it?
This week, Pacific Prime Hong Kong takes a look at what businesses and HR teams should know when it comes to offering extra benefits in addition to Hong Kong's legally mandated maternity leave conditions, as well as what your options are for supporting pregnant staff.
Understanding maternity and employment in Hong Kong
The Hong Kong Government is one of many around the world to have protected workers who become pregnant, providing the following maternity rights and entitlements under the law:
Maternity leave of 10 weeks, additional time equivalent to the period between the expected and actual date of birth, and up to 4 weeks additional leave in the event of illness or disability related to the birth or pregnancy (and separate from statutory sick leave entitlements).

Maternity pay for employees employed for longer than 40 weeks, payable for the 10-week maternity leave period and paid at a rate of 4/5ths of the employee's usual salary.

Protection from the termination of employment following notice of pregnancy being given. This means an employer is barred from dismissing an employee who has handed in their notice of pregnancy for any reason, other than termination for gross misconduct.

Protection from discrimination on the grounds of their position and status as a mother or for taking maternity leave.
These rights and entitlements are well known by many HR and employee support officers working around Hong Kong, however understanding maternity coverage as part of an employee benefits package can be a different story. The short answer for many businesses is that their compensation package often does not include maternity insurance coverage, as the cost of including it is generally quite expensive and beyond the budgets of most employers.
There are, however, businesses that still want to provide extra support to would-be mothers and fathers who work for them, as a way to attract talented, young staff, and as an investment into their business' long-term goals. Offering maternity benefits may not be an option or viable for every Hong Kong company, but there are some very strong arguments for why you should consider it.
Why should I extend maternity benefits for my employees?
The decision to include things like maternity insurance coverage or extended leave in your employee benefits plan is generally a fiscal one. Leave is costly and, of all the addon benefits you can include in a fringe benefits package, maternity is definitely one of the most expensive. This is simply because the cost of maternity treatment is high, particularly in a country like Hong Kong.
Still, there are a number of reasons why creating a supportive work environment for pregnant staff and return-to-work parents can be attractive. Weighing these up with your budget and staff hiring/retention goals may reshape the way you offer employee benefits to your staff:
Trading time and space for goodwill and staff loyalty
Providing employees with the time and space to engage with parenthood at such a crucial time benefits both their new family and your business. Google, long known for its innovative and leading business practices, found that increasing paid leave reduced the rate of new mothers leaving the company by 50%. It may also help reduce the inference that many Hong Kong women may be permanently leaving the workforce when they do have children.
Acknowledging local challenges and providing support
Extending your company health insurance package to include maternity benefits can also reduce the financial stress your staff may experience once they realize how expensive maternity care in Hong Kong can be. A survey of 10 private hospitals showed that maternity packages can range from HKD 13,100 to more than 200,000 in some cases, so providing full or partial support to would-be parents can go a long way in reducing their fiscal worries.
Accounting for demographics and trends
Understanding that women are waiting until later in life to start families can go a long way to helping you define the type of employee benefits you wish to offer. If your hiring targets include increasing the number of talented, driven women in your company, offering them extended maternity benefits such as IVF treatment cover or comprehensive support for pregnancy-related complications can give you the edge on your competitors.
Empowering expatriate staff
With the high number of foreign workers in Hong Kong, some may believe it better to give birth in their home country; as the United Arab Emirates found out a few years ago, communication barriers, delays in consultation, and misconceptions about the local medical abilities and equipment led many to seek overseas medical care. While many expat women choose to deliver in Hong Kong, there are still some that prefer to travel to their home countries instead.
The problem for companies is the disruption to business, as well as greater difficulty in contact where your staff member has left for the UK or US. As both parents will want to be present at the birth of their child, not supporting your staff to consider delivery in Hong Kong can see two businesses unnecessarily affected by staff absences. Empowering expats to be able to stay in the SAR can also help you stay in touch more easily, and see both parents back to work faster.
What options do I have for maternity-related employee benefits?
Again, maternity benefits are not cheap. In fact, many companies and businesses have been scaling back their maternity offerings simply due to the high costs associated with including them in their employee benefits plans. When it comes to offering maternity benefits to your company compensation package, here are a few available options:
Full maternity coverage:

Offering full maternity coverage under your group health plan is the most expensive, but also the most comprehensive solution to providing pregnancy support. This can include coverage for delivery costs, OB/GYN visits, pre-birth tests, and also complications/illnesses arising from pregnancy.

Health reimbursement arrangements: Instead of providing maternity coverage directly, your company could instead offer those who need it an arrangement where an employee's compensation package includes reimbursement towards an individually-purchased maternity-covering health plan.
Self insurance: Where previously providing maternity benefits for all employees has become financially unsustainable, an alternative approach may be to "self insure". This means taking the premium savings you'll make from removing direct maternity benefits through your insurer, and offering employees support from your business directly.
Of course, you also have the option to not provide benefits that support staff pregnancies through maternity insurance. While we're seeing more and more businesses reconsider the level and extent to which they provide employee benefits of a maternity nature, there are still many in a number of industries who do, hoping to attract and retain the best talent their industry has.
How can I ensure my employee benefits plan is sustainable and competitive?
The best way to get assistance with employee benefit cost controls, while still ensuring your business remains an employer of choice for new and existing staff, is to engage the services of a committed corporate insurance broker. Pacific Prime Hong Kong has unparalleled insurance market experience, wide industry and sector knowledge, and a team of talented advisors and consultants who can help you with whatever direction you want to take.
We specialize in employee benefits, so you can be sure that we know more than your average broker or intermediary when it comes to working out maternity benefits. Use us to improve your attractiveness to new talent, to reduce or make more effective your employee benefits budget, or to drive new initiatives to help you better support and motivate your employees. Whatever your needs, we've got the solutions.
In addition to using our services to enhance your compensation package, why not use our helpful resources to educate and empower your staff about maternity in Hong Kong? Our team have the handy Maternity Insurance Guide 2017 – 2018 as a free download for anyone looking to start a family in the Fragrant Harbour. While you're talking to us about how we can help you, send the link to your staff so they can learn what they need to know about giving birth in Hong Kong.