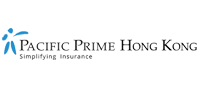 COVID-19: Mental health conditions increases vulnerability
Did you know that the Center for Disease Control and Prevention (CDC) in the US has recently added mood disorders and other mental health conditions to the list of conditions that put individuals at high risk for severe COVID-19? These individuals are urged to recognize their vulnerability and come forward for their booster shots. As 61% of adults in the SAR currently suffer from poor mental wellbeing, this Pacific Prime Hong Kong will elaborate further.
What is severe COVID-19?
Before we proceed any further, it's first important to define severe COVID-19. While no one is completely safe from COVID-19, those with certain medical conditions are more likely to get severely ill from it. This means they are more likely to be hospitalized, require intensive care and ventilators (these are machines used to help patients breathe), and die as a result of getting COVID-19. According to the CDD, these medical conditions are:
Cancer

Chronic kidney diseases

Chronic liver diseases

Chronic lung disease

Dementia or other neurological conditions

Diabetes (type 1 or type 2)

Down syndrome

Heart conditions

HIV infection

Immunocompromised state (weakened immune system)

Mental health conditions

Overweight and obesity

Pregnancy

Sickle cell disease or thalassemia

Smoking, current or former

Solid organ or blood stem cell transplant

Stroke or cerebrovascular disease, which affects blood flow to the brain

Substance use disorders

Tuberculosis
Note: This list is presented in alphabetical order and not in order of risk. In addition, this list is by no means exhaustive and is subject to change without prior notice. If in any doubt about COVID-19 and your risk, please consult a medical professional.
What is the mind-body connection?
The mind-body connection was long talked about in the world of wellness, and the CDC adding mood disorders and mental health conditions to the list of conditions that put individuals at high risk for severe COVID-19 has surely renewed interest in this concept. Put simply, the mind-body connection is the belief that the causes, development, and outcomes of a physical illness are determined from the interaction of psychological, social factors, and biological factors.
Mental health conditions and risk of severe COVID-19
In light of the mind-body connection, mood disorders (including depression and schizophrenia spectrum disorders) put an individual at higher risk of severe COVID-19.
What are the preventive measures for individuals at high risk for severe COVID-19?
As mental health conditions like depression raises risk for severe COVID-19, individuals suffering from these conditions should understand their heightened risk and take actions to address their mental health conditions. This may include practicing mindfulness/meditation, speaking to a therapist, or even seeing a medical professional in serious cases or if the issue persists. Furthermore, these individuals are urged to get vaccinated against COVID-19.
In Hong Kong, the government has recommended three doses of vaccine* for certain groups of immunocompromised patients, and noted that the third dose should be administered at least four weeks from the second dose. The government has also recommended a third dose of COVID-19 vaccine to be administered at least six months from the second dose for those who have received two doses of Sinovac vaccine, in particular those with higher risk of infection including:
Elderly aged 60 or above

Healthcare workers

Workers who have increased risk for COVID-19 exposure and transmission because of occupational setting (personnel participating in anti-epidemic related work, personnel providing cross-boundary transportation or working at control points and ports)

Persons with chronic illnesses.
*Biontech vaccine is recommended for ≥12 years of age and Sinovac vaccine for ≥18 years of age. The government also noted that a third dose of Biontech vaccine may elicit a better immune response than Sinovac vaccine, but reassured that an individual's personal preferences will be respected.
Note: For more information about Hong Kong's COVID-19 vaccination program and your eligibility for a booster shot, please head over to the government's dedicated website for COVID-19 vaccinations. .
Get peace of mind with a health insurance plan from Pacific Prime Hong Kong
While getting booster vaccinations can lower your risk of getting severe COVID-19, there's no harm in being prepared for the worst case scenario. With a comprehensive health insurance plan, you'll get peace of mind knowing that you and your loved ones will be covered in the event that hospitalization is needed. You'll be able to focus on recovery, rather than footing medical bills – which can be quite high in Hong Kong.
Whether you're looking for expat health insurance, family health insurance, or any other health insurance plan in Hong Kong, you've come to the right place. Pacific Prime Hong Kong has over two decades of experience helping individuals and families (especially expats and newcomers in the SAR) secure the right cover for their needs and budget. Our highly-trained advisors offer 100% impartial advice, a tailored plan comparison, and support every step of the way.
Contact us today to learn more!
Latest posts by Suphanida Thakral
(see all)