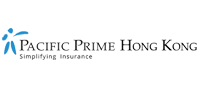 How to have a healthy long-distance relationship in 2021
Technology makes it easy for us to stay in touch with people all over the world without even leaving our homes. Long-distance relationships are seen in a new light, with many couples witnessing the benefits of time apart. As the saying goes: "absence makes the heart grow fonder", and dating long distance is a testament to that. Couples who spend time apart look forward to their time together even more.
But a successful long-distance relationship doesn't just happen. It takes work, planning, and patience. So how do you maintain a long-distance relationship? This Pacific Prime Hong Kong article offers six tips for long-distance relationships.
1. Understand your partner's availability
Couples who lead busy lives often benefit the most from long-distance relationships. Due to hectic work or study schedules, some would find it challenging to maintain relationships other than long-distance ones. They rely on communicating through phone calls, texts, and emails. That's why an important rule of healthy long-distance relationships is to understand your partner's availability.
If you know your partner is busy at work all day, you can stop yourself from getting upset that he/she doesn't respond until later. Knowing each other's schedules and optimal talking or texting times can help avoid unnecessary misunderstandings, frustrations, and arguments in your relationship.
2. Be present
Dating long distance means you don't get to see your partner every day, or even very often. Depending on your situation, it might be months before you're together again. If you want to keep the connection strong during your time apart then you have to be present.
If your loved one is going through a difficult time, make sure you support him/her even if you can't be there physically. Think about what you would do if you lived with your partner and the same situation happened. Then do what you can to make it feel as close to that as possible. This may mean taking a call during your lunch break or staying in instead of going out one night.
3. Have your own life
Even though you should try to be there for your partner when they need you, be sure not to only focus on your long-distance relationship either. This tip is especially important if you're in an expat relationship while working abroad. You may find yourself missing your partner so much that you forget to make the most of your current situation.
Working abroad is a unique, and often once-in-a-lifetime, opportunity. You need to develop friendships and have a sense of community to be happy and healthy. Remember that healthy relationships are made up of two independent people who choose to share their lives and grow together. Do things you enjoy on your own or with others. Whatever you do, don't just wait by the phone and let life pass you by.
4. Send messages
One advantage of modern technology is how easy it is to send our loved one a message whenever we're thinking of them. It could be that you're in different timezones, have different schedules, or just different habits. Sending a message at the start or end of your day is guaranteed to make your partner smile whenever they get a chance to read it.
Just a short simple message that lets them know they're on your mind is good enough. That way, you can save the longer conversation for whenever you talk next and both go about your day/night.
5. Don't only use technology
Smartphones certainly make it easier to stay in touch when dating long distance. Nowadays you can just record a voice note, send a text, or have a video call with the touch of a button. However, be careful not to only rely on technology. While it can be a handy tool, it cannot replace physical connection. Since showering your partner with affection in person isn't possible for now, the next best thing is to send them a letter or care package.
Unlike sending a quick text, writing a letter takes time and effort. Your partner will feel your commitment to the relationship when receiving such gifts. Similarly, a care package full of goodies that you know they'll love is a gesture they're bound to appreciate. With delivery services these days, it's easy to send a special meal, flowers, and more as well.
6. Spend time together
If you're going to be living apart for some time, you'll want to schedule visits to have something to look forward to. If both partners in an expat relationship are on the same continent, regular visits may be possible. However, the further the distance, the less frequent visits might be. Remember that meeting halfway for a holiday is possible too.
When you start making plans, be careful not to over-plan your time together. It's easy to get carried away in the excitement and schedule all the things you're going to do. This is especially true if one partner is returning home and family and friends also want to spend some time together. Avoid unnecessary stress by factoring in downtime during each trip.
A long-distance expat relationship isn't just something you decide to do on a whim. But if you're in a healthy, loving, and secure relationship then it's certainly worth the effort.
Stay healthy with Pacific Prime Hong Kong
If you or your loved one are considering moving abroad to work, be sure to put your health and wellbeing first with international health insurance. As a leading health insurance broker with over 20 years of experience, we can help you find the best expat health insurance in Hong Kong or globally, along with family health insurance and more. Contact us for impartial advice and a free plan comparison today.
Latest posts by Jantra Jacobs
(see all)