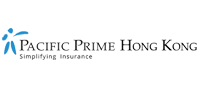 Hong Kong's elderly citizens move to China to retire
Retirement can be a time of peace and relaxation, but it can also be a time of uncertainty, as one makes the daunting transition from the world of work to the world of leisure. If you are retired or will retire soon in Hong Kong, you may also consider your healthcare options to keep you healthy for years to come.
In this article by Pacific Prime Hong Kong, we will discuss the trend of elderly citizens moving from Hong Kong to retire in China, and why securing international health insurance can benefit you in the long run.
Going north to retire
There is an increasing number of people moving outside of Hong Kong – one of the world's most expensive cities – to mainland China for cheaper and better retirement options. This trend is a marked departure from the criticism that greeted the Hong Kong government a few years back when it tried to promote seniors to retire in China's Guangdong province, to help ease a shortage of places in care homes.
The waiting list for senior care homes
Currently, Hong Kong retirees can be waiting for more than three years for a senior care home to accept them as their resident. This is significantly different from senior care homes in China, where the waiting period has been known to be only two months.
According to figures from Hong Kong's Social Welfare Department, in the last nine months of 2018 alone, nearly 5,000 people died while on the waiting list for places in community care or in old people's homes. Of the 5,000 people waiting, 3,487 were waiting for care home places and 1,453 for nursing home places.
Clearly the infrastructure for long term care is not sustainable for elderly individuals and will inevitably collapse as Hong Kong's population ages. However, China's solution is aimed at easing these concerns, in particular, the severe housing shortage experienced in Hong Kong.
Hong Kong's housing shortage
The housing shortage is a huge matter for the government, and the shortage of suitable land to live on is said to be making the living environment ever smaller. There are also concerns relating to poor urban planning and high property prices as shared by Greenpeace. With reference to an article written by, the South China Morning Post, the Government should not place its whole focus on finding land but should amend its land policy to put an end to real estate hegemony, which consequently makes housing so expensive.
The impact is felt more by the elderly population that may not have sufficient savings to afford the high cost of a property. Many elderly citizens find themselves living in cramped and oftentimes unhealthy living quarters. The concern is that as they continue to age, their health becomes more fragile, which leads to a higher risk of developing certain health problems. This will only worsen the pressure already experienced by Hong Kong's public health system.
Hong Kong's public hospital system
The elderly population is in good hands when it comes to receiving some of the best assessments and treatments in the world. The Hong Kong healthcare system always attains high rankings in different global studies and indexes. It is heavily subsidized and ensures that everyone who meets the eligibility requirements has access to essential healthcare.
Overburdened health service
The growing problem now is that the public system is becoming increasingly overburdened, resulting in long waiting times for numerous healthcare services. This puts pressure on the elderly population to receive care when needed and may thwart them from accessing care for any health-related problems.
Access to private health services
Accessing private health care facilities may be the best way out to resolve any health problems by seeking their medical advice and treatment. The only concern is the increasing cost of hospital bills and extortionate fees issued by private health bodies to provide their services. Unless elderly citizens have private health insurance, it may be costly for them to pay out of pocket, especially as the cost of healthcare increases every year.
Consider international health insurance coverage
As a global insurance intermediary offering exceptional services for individuals, families, and businesses, Pacific Prime Hong Kong has the capacity and leverage to secure for you tailored international health plan.
International health insurance plans are designed to provide you with cover anywhere in the world. These plans usually have high coverage limits, which gives the ability to receive medical care in private and international hospitals: in Hong Kong, China, and worldwide. afford you the ability to go private or to an international hospital in Hong Kong as well as in China.
Secure the best international health insurance plan today!
If you are planning now, or in the near future, of moving to retire in China, your best advice is to secure customizable international health insurance to make sure that your golden years are covered against any health costs from receiving medical treatment in China. Pacific Prime Hong Kong is able to help negotiate premium prices with insurers and source the more fitting plans.
Contact us today to get expert advice from our professional advisors, and a free quote along with it.
Jimmy is a content writer who helps simplify insurance for readers interested in international private medical insurance. He is on a mission in Thailand to support locals, expatriates, and businesses by bring the latest news and updates to his Pacific Prime blog articles.

His expert view and wealth of knowledge on insurance can also be found in his blogs for China, Dubai, Hong Kong, and Singapore.