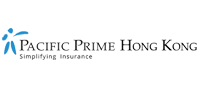 HK is getting old, will this impact your health insurance?
Throughout its storied history, Hong Kong has gone through a number of changes. From pirate haven to one of the busiest port cities of the British Empires to leading financial center in the world, the city appears to be constantly changing and evolving, often leading the region in many things. In recent years, however, it has become clear that the city's population is aging, and will continue to do so well into the future. This has many in the insurance and healthcare sectors worried, as a recent report has highlighted.  
Aging population in the APAC
Before we look into the population dynamics in Hong Kong, it would first be a good idea to look at some of the regional dynamics surrounding population. Of the countries commonly included in the discussion of the Asia-Pacific region, there is an emerging trend that is seen in almost every developed nation whereby the average population is getting older.
According to a report published last year by the World Bank, "More than 211 million people aged 65 and older lived in East Asia and Pacific in 2010…accounting for 36 percent of the global population in that age group." The report estimated that between now and 2034, we can expect this age-group to grow by 22% every five years with nearly one in five people being over the age of 65 in Asia by 2060 (it is currently around one in 25).
Most reports, including the World Bank report linked above, have grouped the countries in the APAC into three groups:
Developed nations –

When it comes to looking at aging population, the countries in this region i.e., Hong Kong, Japan, Korea, and Singapore are considered "advanced agers" with an average of up to 14% or more of the population being elderly.

Rapidly developing nations –

Countries like China, Indonesia, Thailand, and Vietnam that are seeing a rapidly advancing middle class combined with an increasing number of elderly.

Developing nations –

Nations that still have a relatively young population, with usually less than 4% of the population being over the age of 65. Countries in this category include Myanmar, Cambodia, Laos, the Philippines, and many nations in the Pacific.
Interestingly, another recent report published by Marsh & McLennan Companies reported that, "Asia Pacific (APAC) is the fastest aging region in the world with more than 200 million people expected to move into the ranks of the elderly (aged 65 years and above) between now and 2030." This translates to what Marsh & McLennan will be a 71% increase in the number of elderly living in the region by 2030.
How HK's population will look like in the future
According to figures from the World Bank, the percentage of Hong Kong's population over the age of 65 has increased from 3% in 1960 to approximately 15% in 2015. The city's Census and Statistics Department predicts that by the year 2034 the percentage of people over the age of 65 will in 30%, and will increase further to 36% by 2064. Of course, these projections are based on 2014's statistics, which means the percentage could be even higher when we actually reach these years.
Essentially what these figures equate to is that the percentage of people over the age of 65 in Hong Kong will double in the next 15 or so years, which puts it in line with the above predictions.
What is driving this increase?
Economists and other experts believe that there are a number of factors that have resulted in this increasing number of elderly in the region including:
Better access to quality health care and improved medical technology.

Drastically improved hygiene standards.

Access to better food.

Unparalleled economic advancement.
In the Marsh & McLennan report, it was highlighted that what's really interesting about these factors and the increasing percentage of elderly is the speed at which the percentage is growing. For example, the report noted that, "In the 15 years from 2015 to 2030, China's elderly will rise from 11 percent to 18 percent of the population, according to World Bank data. However, it took Germany 25 years to make that leap."
This explosive growth will have an impact on a great many things, from the economy to the way healthcare is delivered and even to health insurance, which is something that many experts are saying needs to be addressed now.  
Will this impact medical care?
Most experts believe that aging will have a tremendous multi-faceted impact on the medical care industry. The first impact that will become noticeable will be the shortage in manpower in all industries, including the medical care industry. In fact, in Hong Kong, this is already noticeable, as various news sources have highlighted in the past couple of years. While the government is trying to take action to alleviate this shortage, a recent article published by RTHK found that there will be a shortage of 520 doctors in the city by 2026. Combine this with the fact that the population is aging, and it is clear to see that it's not just doctors that will be in short supply, medical and support staff will be increasingly hard to come by too.
The second impact an aging population will have on medical care in Hong Kong is in the cost of care. The Marsh & McLennan report found that, "The annual cost of elderly healthcare in APAC is expected to increase fivefold from US$500 billion in 2015 to US$2.5 trillion in 2030." While these costs are for the whole region, you can expect to see the cost of healthcare for the elderly in Hong Kong go up around 5 times as well.  
What this means for your health insurance
Economically speaking, this increase in the cost of care will need to be addressed by insurers. The response most will take to this increase will be to turn around and increase premiums, especially if they see a drastic increase in claims for costly diseases like diabetes, heart disease, etc. Some insurers may also change their coverage limits, especially as you get older. This means certain diseases or ailments commonly seen in elderly may not be fully covered, leaving patients to pay out of pocket for care.
This is why securing the correct health insurance plan is so important. Many plans are guaranteed renewable for life, which means that as you age the coverage will be renewed as long as you keep the plan. This can go a long way in helping ensure you are covered as you age.
To learn more about our long-term health insurance plans, visit our website today.
Jessica Lindeman is a Content Strategist at Pacific Prime. She comes to work every day living and breathing the motto of "simplifying insurance", and injects her unbridled enthusiasm for health and insurance related topics into every article and piece of content she creates for Pacific Prime.

When she's not typing away on her keyboard, she's reading poetry, fueling her insatiable wanderlust, getting her coffee fix, and perpetually browsing animal Instagram accounts.
Latest posts by Jess Lindeman (see all)