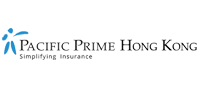 How to win free tickets to Hong Kong this year
Fancy a free trip to Hong Kong? You might just be in luck! After more than two years of strict COVID-19 restrictions and a near closure of its borders, Hong Kong is finally open and eager to welcome foreign tourists back, and the city is boosting its arrival numbers by giving away 500,000 free airline tickets over the next couple of months. In this Pacific Prime Hong Kong article, we'll tell you what this large-scale giveaway is all about and how you can enter for a chance to win. Good luck!
Reversing Hong Kong's image when it comes to travel
While most of the world was closed for business due to the COVID-19 pandemic, Hong Kong was notorious as being one of the strictest places for travel and entry restirctions. It was both slow and cautious in its approach, and traveling in and out of the city was made challenging and expensive. Travelers had to put up with strict quarantine rules, which was 21 days of isolation at its peak, and multiple PCR tests – something that obviously didn't fly well with most visitors. 
In fact, it wasn't just foreign tourists that were put off. A sizable percentage of Hong Kong's expat population, many of whom felt trapped by the city's policies, decided to leave. By the time Hong Kong showed signs of opening up and ending quarantine, many felt it was too late. It's in this context that Hong Kong decided it needed a campaign to boost foreign arrival numbers and revive its image as one of Asia's most dynamic cities. The solution? Airline tickets giveaway!
Head to the "World of Winners" page on March 1st, 2023
Let's move on to the important info: how to enter! You'll need to head to the World of Winners website starting March 1st to enter your name into the flight ticket lottery. The tickets will then be allocated in waves according to where you're based: Southeast Asia (from March 1st), mainland China (from April 1st), the rest of the world (from May 1st), and last, but not least, Hong Kong (from July 1st). 
There'll be 500,000 free airline tickets up for grab across Cathay Pacific, HK Express, and Hong Kong Airlines. Costing the Hong Kong government approximately HKD $254.8 million in total, this large-scale giveaway is part of the "Hello Hong Kong" initiative that was unveiled last week but has been in the making for over two years. Stay tuned for more exciting information by keeping an eye on the World of Winners website. 
Secure travel insurance before embarking on your journey
Whether you win one of the free tickets to Hong Kong or decide to splurge on a trip yourself, don't forget to secure travel insurance before you embark on your journey. Just because the COVID-19 pandemic isn't fresh on everyone's mind at the moment, doesn't mean that there are zero risks when traveling abroad. From losing your valuables and experiencing flight delays to minor illnesses and medical emergencies, travel insurance gives you peace of mind.
As an award-winning, global health insurance brokerage, Pacific Prime Hong Kong has over two decades of experience helping individuals, families, and businesses with all their health and travel insurance requirements. We have expert and impartial insurance advisors on hand to offer our clients personalized advice, a tailored plan comparison, and heaps of support and assistance throughout the entire process. 
Contact us to learn more about what we can do for you and kick start your insurance journey today!
Latest posts by Suphanida Thakral
(see all)