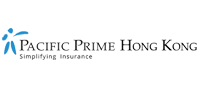 International private medical insurance inflation in Hong Kong
In the past 20 years, global Consumer Price Inflation (CPI) has hiked at an average rate of 2.2%, whereas medical costs inflated by approximately 3.6% – that's about 70% faster! Explanations are not hard to find. In our recently released International Private Medical Insurance Inflation – 2018 study, we explored the main forces influencing the rise in medical costs and, subsequently, health insurance premiums.
Prevailing factors that continue to influence costs in all of the 10 countries studied in the report – including Hong Kong – are hiking demand for medical technology, an imbalance of healthcare supply and demand, increasing compensation for medical staff, and healthcare overutilization, among others.
If you'd like to learn more, download our report for free today.
Interestingly, however, our investigation into the international private medical insurance (IPMI) premiums of eight major insurers revealed that the global IPMI inflation rate – 7% – actually dipped to an eight-year low in 2017. Not only that, but Hong Kong and the Southeast Asia region as a whole also reported a lowering of their overall premium inflation rates last year.
Read on to learn the main reasons why Hong Kong's insurance inflation rate lowered in 2017, and the main forces shaping premiums of medical plans in the region.
International private medical insurance inflation in Hong Kong
As the second most expensive country for international private medical insurance in the world, Hong Kong's premium data continues to hold considerable influence on overall insurance inflation rates globally and in the Southeast Asia region. Hong Kong's IPMI prices for 2017 inflated by 8.8% – almost 2% higher than the overall global rate of 7.0%.
Compared to 2016, however, you can see in the above interactive graph that Hong Kong's latest medical insurance inflation rate actually lowered quite significantly, by 4.2%. This is due to dips in the insurance inflation figures of plans offered by five out of the eight major insurers studied in the report, such as Cigna Global, Aetna International, etc.
It should be noted here that a lowered inflation rate does not necessarily mean that medical insurance prices in Hong Kong have decreased. Rather, they have increased at a lower rate than in 2016. Despite the lowered inflation rate in 2017, the 2009 – 2017 Compound Annual Growth Rate (CAGR) of global health insurance premiums in HK was 9.98%; this means that overall, the inflation figure has increased over time, but with periodic drops.
Core and emerging factors shaping global medical insurance premiums
Before we outline the main factors influencing medical insurance costs in Hong Kong, it would be prudent to brush over the factors putting pressure on prices in all 10 of the countries we studied in our latest report.
As mentioned in the introduction, our report looks at the core drivers of medical cost and, subsequently, the cost of health insurance. The long-term drivers include: rising demand for medical technology, an imbalance of healthcare supply and demand, increasing compensation for medical staff, and medical care overutilization.
One big update to this year's study are two new key drivers of IPMI inflation, which were listed in last year's edition as "emerging". These are:
Changing population dynamics – This section of the report brings two major population trends into the spotlight: the wide-reaching impacts of global population aging, and growth in the number of High Net Worth (HNW) and Ultra High Net Worth (UHNW) individuals
The increasing availability and adoption of non-industry-specific technology – In particular, this section paints the picture of how big data and online portals are being used to contain ever-rising insurance costs, meet heightening customer expectations, and penetrate markets that have historically been more difficult to access
In addition to the above global influencers of IPMI inflation, we also noted two emerging trends that have played a part in last year's slightly lower premium increase rate of 7.0%. These include:
Increased compliance and regulations – e.g. mandatory health insurance in Dubai
A more favorable global economy in 2017 – e.g. GDP growth in emerging and developing countries
HK-specific insurance inflation drivers
Owing in part to ever-growing demand for global medical insurance products in Hong Kong, the health insurance sector is characterized by intensifying competition. Top on the agendas of insurance companies is ensuring that they are able to meet heightening customer expectations through insurance policy adjustments, while remaining profitable and competitive. In addition to intensifying competition and market influences, our report identifies the top HK-specific factors influencing international private medical insurance costs in the region:
Increased encouragement to leverage technological innovations to streamline data analysis, and ease pressure on premiums
Strong demand for private medical insurance continues, as more and more people turn to insurance coverage to pay for their healthcare expenses as they age
Similar to what we've seen in most other locations, HK's hospital wards are increasingly overburdened
Since the end of June last year, the Insurance Authority has taken over the Office of the Commissioner of Insurance's role in regulating the insurance industry, and providing better protection for policyholders
Download your free copy of the International Private Medical Insurance Inflation – 2018 report
Both individuals and groups alike would no doubt benefit from the in-depth findings from our latest report, which helps readers understand the key global and country-specific factors influencing global medical insurance inflation. If you'd like to learn more about the drivers and inflation information outlined above, be sure to download your FREE copy of the International Private Medical Insurance Inflation – 2018 report today.
In our goal of simplifying insurance, we've always endeavored to assist individuals, families, groups, and companies through every step of their insurance journey. We do this by offering outstanding value-added services (e.g. claims and renewals assistance), as well as producing industry-leading guides, reports, and weekly blog articles to share our knowledge on all things insurance-related. To learn more about us, or to obtain the best private health insurance, contact us today.
Jessica Lindeman is a Content Strategist at Pacific Prime. She comes to work every day living and breathing the motto of "simplifying insurance", and injects her unbridled enthusiasm for health and insurance related topics into every article and piece of content she creates for Pacific Prime.

When she's not typing away on her keyboard, she's reading poetry, fueling her insatiable wanderlust, getting her coffee fix, and perpetually browsing animal Instagram accounts.
Latest posts by Jess Lindeman (see all)