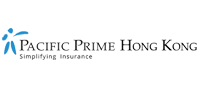 Hong Kong to pay 30% more for ESG jobs
With Hong Kong dropping almost all entry restrictions, the SAR is looking to attract top talent from worldwide and the mainland. More specifically, environmental, social, and governance (ESG) jobs in Hong Kong are gaining more traction. These jobs could command more than 30% salary premiums as companies try to meet their sustainability targets and tackle climate change. In addition, local talent can expect salary increments of over 25% when switching jobs. Those relocating to the city from overseas can expect even higher salary increases and potential expat benefits.
In this Pacific Prime Hong Kong article, we will learn more about the push for ESG and sustainability talent in the SAR.
Why ESG and why now?
About 2,500 Hong Kong-listed companies must publish an annual sustainability report disclosing their ESG performance and mandatory periodic financial statements. The Big four accounting firms, namely Deloitte, KPMG, EY and PwC are hiring ESG and sustainability talent in Hong Kong and mainland China, following growing demand for regulatory compliance from clients.
Notably, Deloitte has more than doubled the size of its ESG team in Hong Kong and plans to continue the momentum, while EY, on the other hand, is aiming to triple the size of its Greater China team of over 200 staff over the next three years. In addition, people working in ESG jobs who switch to another firm could command a 20%-25% salary increment.
John Mullally, MD of Robert Walters Hong Kong, told SCMP, "The expectation now, globally, is that ESG has to be a big part of what you do, and you have to have professionals within your firm, dedicated to measuring it, making sure there's compliance and governance around it, and making sure that there's reporting around it. Many companies in Hong Kong are, to a large extent, still playing catch up with the rest of the world. When most companies compete on a global or regional scale, there will be more hiring in that space."
The increase in demand for ESG roles
Notably, the compliance and consulting side of ESG in Hong Kong is witnessing strong growth in hiring. Moreover, there could be an increase in hiring over the next 18 to 24 months after the Chinese New Year now that travel restrictions have been eased. The last two years witnessed about 25% increase in hiring for ESG positions in Hong Kong, according to John Mullally, MD of Robert Walters Hong Kong.
Hong Kong Top Talent Pass Scheme
Two hundred new work passes are being granted daily to foreign and mainland Chinese professionals in Hong Kong. The new ambitious scheme aims to attract top talents to the global financial hub. Hong Kong's Top Talent Pass Scheme received about 3,800 applications in the first ten days since its launch on 28th December 2022.
The scheme offers a two-year visa to applicants who have earned at least HKD $2.5 million in the past year or graduates from the world's top 100 universities who have worked for at least three years in the past five years. Additionally, candidates who graduated from the top 100 universities in the past five years without at least three years of work experience are eligible and subject to an annual quota of 10,000 visas.
Related reading:
Secure comprehensive expat health insurance in Hong Kong
Are you planning to move to Hong Kong for a job? Make sure to secure a comprehensive health insurance plan to help cover life's surprises. According to Pacific Prime's Cost of Health Insurance Report 2021-2022, Hong Kong is the second most expensive country for international private medical insurance (IPMI) worldwide, following the USA.
Don't have time for the report? No worries; you can always get in touch with one of Pacific Prime's insurance experts for unbiased advice. From expat health insurance to international family health insurance, Pacific Prime can find a plan that meets your requirements and budget.
Get in touch with Pacific Prime Hong Kong today for a FREE quote!
Latest posts by Lakshmi Chirumamilla
(see all)