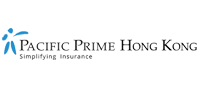 What should employers do to tackle employee mental health issues?
Every time we talk about employee benefits, the first few things that spring right into our heads might probably be paid leaves, medical insurance, or flexible working hours. Mental health support just seems to be the least of our concern.
However, mental wellness issues are getting more prevalent nowadays, from the most common depression, alcohol addiction, to anxiety disorders and sleep deprivation. In fact, they have become so pervasive that the World Health Organization estimates that the world will lose as many as 12 billion workdays to depression and anxiety disorders alone by 2030. It's not only hurting individuals or businesses but our society on the whole.
In this feature by Pacific Prime, we are going to take a closer look at the employee's' mental health issues and provide answers to some commonly asked questions such as:
Why should employers help improve employee mental health?

Why are expats more prone to mental illnesses?

What are the reasons that employees shy away from treatment?

What can employers do to address employee mental health?

Why should employers help improve employee mental health?
While mental health is as important as their physical counterpart, it seems that we aren't putting sufficient emphasis on it. Many HRs still think that it is unnecessary to intervene with the mental states of the employees since it is a part of their private life. Yet, there are actually a plethora of benefits improving employee mental health can bring along to companies.
Increased productivity
Employees will be less likely to get distracted by their emotions and will become more focused on work. If the employees get adequate emotional support, they will become more engaged and loyal, and contribute more to the company.
Reduced medical costs
Mentally healthy employees will take fewer sick leaves and make fewer visits to doctors or psychiatrists. Encouraging employees to be mentally healthy can cut the medical costs of the company and help the daily operation smoother.
Reduced turnover rates
It takes a great deal of time and efforts for the company to recruit and train a new employee. Boosting employees' mental health means that they are less likely to quit the job. The company can even use their mental health benefits as a unique selling point to attract more talents.
Why are expats more prone to mental illnesses?
Anyone who has worked overseas may have experienced the loneliness and homesickness in a foreign country. You are all on your own, cut off from your friends and family. The lack of social and family support makes expat employees particularly susceptible to mental health conditions.
Besides, living and working in an entirely alien place is an extremely stressful event. You might find it hard to assimilate into a new culture and working environment within a short time. This sense of frustration can add fuel to the problem.
Last but not least, the international assignees may fear being stigmatized for their illnesses and thus choose to ignore symptoms when they start to show. Without appropriate supports, their mental conditions can escalate even faster.
Why do employees shy away from treatment?
Mental health issue was not a public concern at all until recent decades. Therefore, many people still believe that patients suffering from mental illnesses are dangerous and harmful. Consequently, it takes a lot of courage for employees to face their conditions and seek assistance since they have to face the stigmas and stereotypes that it may bring along.
What can employers do to address employee mental health?
There are a host of solutions that employers can apply to help employees in need of mental health assistance.
Employee Assistance Program
The EAP connects employees with professional support services for personal, family and work issues. This program provides a vast array of benefits, from help finding childcare to legal assistance and negotiating medical bills. Some benefits are useful in addressing mental ailments, including professional over-the-phone or in-person counseling services. For foreign places with limited access to mental healthcare services, employers should provide online therapy sessions instead.
Create awareness
It is crucial to educate other employees and destigmatize the unrealistic impressions associated with mental illness patients. The employers should also build awareness among the employees so that they understand the symptoms better, and can seek medical assistance promptly in the future.
Improve working conditions
Employers should strive to maintain a positive working environment and atmosphere in the workplace. Moreover, they should promote work-life balance so that the workloads and stress levels of the employees are kept contained.
Better orientation for foreign employees
Employers can provide better cultural and language training sessions before the employees relocate abroad for better assimilation. After they arrive, the employers can organize orientation programs so that they can fit in and mingle with other colleagues faster.  
Partner with an employee benefits and wellness specialist
Given the wide range of mental conditions, company situations, and possible solutions, there is no one-size-fits-all mental wellness benefits approach. As such, it is crucial that you seek professional assistance from an established insurance broker like Pacific Prime to identify, devise, implement, and manage your company's benefits and mental wellness solutions.
We hope the above information can serve as a basic guide to mental health wellness benefits. If you have any questions related to the subject, you can contact us today! Our team of experts will even offer you a free quotation and plan comparison!