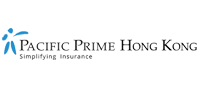 Reducing Gender Inequality in the Workplace
Despite gender equality being widely discussed in 2023, discrimination in the workplace continues to be a prevalent issue. Gender inequality in the workplace negatively impacts both companies and employees, underscoring the importance of addressing it.
Whether you are a business owner, manager, or employee who is interested in this issue, Pacific Prime Hong Kong is here to walk you through everything you need to know and provide you with tips to reduce gender inequality in the workplace.
What is Gender Equality in the Workplace?
Gender equality in the workplace refers to the principle that all employees, regardless of their gender or gender identity, should receive equal treatment and opportunities within their workplace. The concept has its roots in various movements throughout history and has evolved over time.
In Hong Kong, as the economy developed in the 1970s and 1980s, more women entered the workforce in managerial and professional roles. However, despite significant progress, gender inequality and discrimination continue to persist in various forms, such as unequal pay, limited career advancement opportunities, and sexual harassment in the workplace. The pursuit of gender equality in the workplace remains an ongoing effort.
Men vs. Women in the Workplace in Hong Kong
Numerous companies in Hong Kong are now promoting gender neutrality in the workplace, but there are still some ongoing issues just like the rest of the world, which include:
Pay Gap
As per the Women and Men in Hong Kong Key Statistics report, almost 90% of male employees earned a monthly income exceeding HKD $10,000, while only 66.6% of female workers were paid a similar amount. However, excluding foreign domestic workers, the percentage of women earning above HKD $10,000 rises to 79.7%
Additionally, the Census and Statistics Department indicates that the gender pay gap within the Hong Kong workforce has decreased from 22.5% in 2018 to 13% in 2021. It is important to note that women are more likely to experience negative effects during economic downturns.
Sexual Harassment
According to a recent survey by the Equal Opportunities Commission (EOC), nearly one in eight or 11.8%, reportedly experienced sexual harassment in the workplace, but only 14.7% of the victims had made a formal report to their organization, the EOC or the police. Most of the time, the case got reported by women.
Discrimination
A study conducted by the EOC in May 2016, titled "Study on Pregnancy Discrimination and Negative Perceptions Faced by Pregnant Women and Working Mothers in Small and Medium Enterprises," revealed that women still face discrimination despite the existence of the Sex Discrimination Ordinance (SDO).
The importance of Gender Equality in the Workplace
Gender equality in the workplace can significantly and positively impact a company and its employees. These benefits include:
Reduction of workplace conflicts
Improvement of employees' mental health
Increased team productivity
Prevention of sexual harassment
Higher job satisfaction
Enhanced ability to attract and retain talented employees
Access to a larger talent pool
Improved employee retention
Fostering a better work culture
Building and improving the company's reputation.
By prioritizing gender equality, a company can create a more positive and supportive work environment that benefits everyone involved.
Promoting Gender Equality in the Workplace
If you are wondering about how to reduce gender inequality in the workplace, there are several things you can implement to help promote gender equality:
1. Start From the Recruiting Process
Did you know that gender diversity in the workplace benefits your company? Having gender differences in the workplace can bring more perspectives to your team and increase positive outcomes for the company. Also, it might be easier and better to find perfect employee matches for your company.
You can begin by including more women on shortlists, utilizing skill-based assessment tasks, and conducting structured interviews.
2. Implement an Equal Pay Policy
Paying employees equally for the same work, regardless of their gender, helps to create a more positive and productive work environment. It also shows that the company values its employees and promotes gender equality.
A company can initiate various measures, such as setting annual market rate goals, conducting pay equality audits, and implementing a structured promotion process.
3. Offer Career Development Opportunities
As you may know, fewer women are hired for executive roles. Providing skill development opportunities for women in the workplace can lead to a more diverse and skilled workforce, which can benefit a company in many ways, such as increased innovation, better problem-solving, and improved productivity.
4. Provide Unconscious Bias Training
This helps raise awareness among employees about their own biases and provides them with tools to mitigate them to increase productivity, creativity, and innovation. It can also help to reduce discrimination and harassment, which can boost employee morale and retention.
One way to initiate gender equality in the workplace is through a company-wide training program that includes mixed-gender groups. Establishing a clear policy on discrimination and goals related to gender equality can also help guide employees toward this objective.
5. Implement Parental Leave Policies
In Hong Kong, female employees are entitled to 14 weeks of maternity leave, while male employees are entitled to only five days. To provide better support for your employees, offering parents more flexibility can help them better balance their responsibilities of caring for their child and their career.
A company can also consider establishing a shared parental leave policy and offer paid leave for employees who provide adequate notice. By implementing these actions, your company can better retain and attract talented employees.
6. Provide a Safe Space
Finally, it is essential for a company to provide a secure environment for its employees by fostering an open and transparent culture. Employees should feel comfortable discussing any issues they may encounter with their team, manager, or HR without any fear of repercussion.
The company should demonstrate that it has their employees' best interests at heart in any situation. One way to start this process is by holding managers accountable for their teams and promptly addressing any issues, no matter how small they may seem. This will definitely help promote gender neutrality in the workplace.
7. Be more flexible
It's not just about work-life balance but also about the sense of freedom employees feel. This can include aspects such as dress code, working location, working hours, or flexible time off. Such flexibility can benefit employers by attracting top talent, reducing recruitment costs, and increasing productivity.
8. Understanding the Laws Better
In Hong Kong, Sex Discrimination Ordinance (SDO) is an ordinance that prohibits discrimination on the grounds of sex, marital status, or pregnancy in employment, education, and the provision of goods and services. It also established the Equal Opportunities Commission responsible for promoting equal opportunities and eliminating discrimination.
There are additional laws in place to promote gender equality and safeguard employees from discrimination based on their gender or other personal characteristics. Nevertheless, there is still much work to be done to attain genuine gender equality in Hong Kong.
If you are an employee in Hong Kong, it is important for you to be aware of these laws in order to understand your rights and protect yourself against any forms of gender inequality in the workplace. Likewise, if you are an employer, familiarizing yourself with these laws can help you better understand what improvements you can make to promote gender neutrality in the workplace.
Learn More About Inclusivity and Employee Benefits Programs with Pacific Prime
A happier and more inclusive workplace starts with a good health insurance plan. Finding the right Group & Corporate Health Insurance or Business Insurance in Hong Kong may seem like a confusing process. Fortunately, Pacific Prime Hong Kong is here to assist you (or your company) in finding the most suitable insurance plans.
With our 20+ years of health insurance expertise, and our specialty in designing group health insurance and employee benefits plans, we can provide you with the best options available in the market. Contact us today for a complimentary consultation or to obtain a quote.
Latest posts by Lakshmi Chirumamilla
(see all)