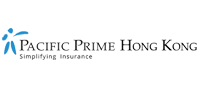 Introducing the latest Cost of International Health Insurance Report 2020-2021
We are delighted to announce that Pacific Prime's latest Cost of International Health Insurance Report is now available for free download! In the 2020-2021 edition of the report, we make our annual return to the world of international health insurance to bring our readers the average costs of insurance premiums across the globe.
Through our key findings and analyses from our very own insurance experts, the report provides you with insight into International Private Medical Insurance (IPMI) premiums. The Cost of Health Insurance Report utilizes pricing data from 100 countries to rank them according to their average IPMI premiums, including both individual and family plans. It also takes a closer look at the key drivers shaping health insurance pricing before diving into significant global trends.
In this Pacific Prime Hong Kong article, we'll provide a brief overview of what the report is all about and quickly touch on some of the key findings. If you'd like to read the report right away, go ahead and download your free copy now. We also have an infographic that provides a visual overview of the report for quick and easy absorption.
About the Cost of International Health Insurance Report 2020-2021
In its most recent edition, Pacific Prime's Cost of International Health Insurance Report offers a comprehensive look at the cost of IPMI, a highly sought-after health insurance plan for expat individuals and families alike, across 100 different locations.
What is the cost of international health insurance globally?
In 2020, we saw the US take the number one ranking as the most expensive location for both individual and family health insurance. The average individual premium for the US in 2020 was USD $7,703, followed by Hong Kong in second place with USD $6,146. Third, fourth, and fifth place went to Singapore (USD $5,677), Canada (USD $ 5,230), and Dubai (USD $5,207), respectively. These locations represent the top five costliest countries for individual health insurance globally in 2020. To learn more about average family premiums in 2020, download the report today.
Hong Kong is among the top 3 most expensive countries and city-states in the world for healthcare, which is why its individual and family premiums ranked 2nd after the US. Due to the high cost of healthcare in Hong Kong, insurers offer cost containment measures to make comprehensive plans more accessible to locals and expats."

Luke Hickey, General Manager at Pacific Prime Hong Kong
The key drivers influencing health insurance in Hong Kong
There are three key drivers that stand out when it comes to health insurance in Hong Kong in 2020, including:
Overuse of insurance – Patients who try to take advantage of their insurance plans and medical practitioners who recommend unnecessary tests are just a couple of examples of how an increase in claims results in a corresponding increase in IPMI premiums.
Aging population – As the average Hong Konger is living longer, non-communicable diseases and chronic ailments are naturally expected to increase as well, along with increased health utilization, thereby suggesting higher IPMI premiums.
COVID-19 – The COVID-19 pandemic and its economic impact have caused heightened stress and anxiety amongst Hong Kongers, which can result in an increase in serious health conditions and IPMI premiums.
The key drivers shaping health insurance premiums globally
Our position as a leading health insurance broker means we have access to a plethora of data from all parts of the world. With this, we are able to identify the correlating key health insurance trends. According to our analysis of health insurance trends in 2020, we found the noteworthy key drivers affecting premiums are as follows:
Changing demand of care – The COVID-19 pandemic has increased healthcare utilization and spending, especially in terms of telemedicine and virtual healthcare.
Cost of care – Higher drug prices, a rise in chronic illnesses linked to unhealthy lifestyles, and aging populations are just some reasons why healthcare costs have surpassed general inflation.
Increased regulation – Insurance providers must adhere to numerous requirements across jurisdictions while also dealing with compliance costs.
Continued challenges related to fraud – Fraudulent claims are still a huge problem for the health insurance industry, causing higher IPMI premiums, lower benefits, and more.
The rise of insurtech – Many insurers have had to embrace and step up their digital measures as a result of the pandemic, thereby significantly impacting IPMI premiums.
Download your free copy of the Cost of International Health Insurance Report 2020-2021 now
Now you have a brief understanding of what our Cost of International Health Insurance Report for 2020-2021 has to offer. Whether you're a policyholder, employer, or HR professional, it can be beneficial to have an understanding of global health insurance premiums and the factors that influence them.
Contact us for more information about international health insurance or to receive an obligation-free quote or plan comparison today.
Jantra Jacobs is a content writer at Pacific Prime. On a typical work day, she writes and edits articles, guides and anything else word-related. She aims to produce content that is easy for readers to understand and enjoyable at the same time.

When she's not writing, she's likely searching for a new restaurant or cafe to try, reading or doing yoga.