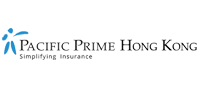 Hong Kong insurers offer cash payouts to coronavirus patients
Hong Kong insurance companies are offering cash payouts to policyholders who are quarantined or hospitalized due to the coronavirus outbreak. The latest coronavirus, which is more commonly known as the Covid-19 coronavirus, has infected over 78,000 people and killed more than 2,600 – making it twice as deadly as the SARs epidemic in 2003.
In this Pacific Prime Hong Kong article, we'll take a closer look at the cash payouts that Hong Kong insurers are offering to coronavirus patients.
Special cash payouts for coronavirus policyholders
In Hong Kong, people who are infected by the coronavirus can only receive treatment at public hospitals, which means that they can't claim expenses as they would if they received treatment at a private one. To counter the situation, Hong Kong insurers are offering special cash payouts instead.
Many insurers are offering cash payouts between HKD $600 and HKD $1,000 per day if the policyholders have to be quarantined or stay in hospital due to the coronavirus. These insurers include AXA, AIA, Prudential, YF Life, and FTLife. Some insurance companies are offering lump sums ranging from HKD $15,000 to HKD $20,000 to infected policyholders.
Based on insurers polled by the SCMP, the policyholders' families can receive HKD $150,000 to HKD $180,000 in the event of death.
Prudential's chief executive for Hong Kong, Derek Yung, said, "Generally speaking, those who have bought medical insurance will get cover for all the expense of the treatment and hospital costs for the disease, including the coronavirus."
He mentioned that, while the disease doesn't fall under the critical illness policies, if the disease triggers other critical illnesses that are included on the list then it will get compensation as well.
The insurance company, which is one of the city's largest, is the first to provide the payout. It has received under ten claims related to the coronavirus from clients in Hong Kong and mainland China. Yung also noted that "anyone who has bought medical policies from Prudential in Hong Kong, including locals and mainlanders, can get cover for the outbreak."
Originated in Wuhan City, China, the coronavirus has claimed two lives in Hong Kong and more than 2,100 people across the globe.
During an interview, Alexander Chiu, Medical Director of AXA Hong Kong, said, "as long as they do not have the infection at the time they bought the insurance, AXA will cover."
According to Chiu, a strike by thousands of Hong Kong medical staff from public hospitals will encourage more people to seek private treatment, which will increase the demand for insurance. In the meantime, Hong Kong's online insurance companies, such as Bowtie Life, stand to benefit from the virus outbreak since more people are looking to purchase insurance policies online in an attempt to avoid human contact.
Fred Ngan Yiu-Fai, co-founder and co-chief executive of Bowtie, said their insurance sales and blog traffic have almost tripled in January 2020 alone, which is believed to be due to an increase in awareness and demand for medical protection during the virus outbreak. He added that the upsurge affirms the "exceptional convenience" that their online model offers to their customers.
When should you seek medical help?
It is crucial to stay home if you are not feeling well. If you are living in Hong Kong or have spent time in the city in the last two weeks, and feel unwell with a cough, difficulty breathing, or fever, it is best to seek medical advice as soon as possible. Additionally, it's advisable to call the emergency room or doctor's office before showing up, especially if you recently traveled to Hong Kong and are seeking treatment abroad.
To protect yourself and others, you should:
Avoid contact with other people while you are sick
Avoid traveling while sick
Cover your nose and mouth with your elbow, sleeve, or a tissue instead of your hands when sneezing or coughing
Wash your hands with soap and water for a minimum of 20 seconds or use an alcohol-based hand sanitizer right after sneezing, blowing your nose, or coughing
What about face masks, do they actually work?
The image of people wearing face masks has become synonymous with disease outbreaks, and the Covid-19 coronavirus is no exception. In fact, cities in Asia are facing severe face mask shortages. However, the reality is that thin masks don't offer much protection against a respiratory virus.
While these masks can protect healthcare workers in hospital settings, they do little for ordinary citizens. Aside from being used for short durations by trained professionals, they are also changed regularly and properly disposed of. What's more, those workers are practicing good personal hygiene, to begin with.
Heavy-duty masks, such as N95s, offer more protection than surgical masks, though they also are not fool-proof. Since these masks create a tight seal around a person's mouth and nose, they are more difficult to breathe in, which makes them less than ideal for anyone with respiratory issues. It is important to learn how to use a face mask correctly if you choose to wear one.
Have any questions? Contact Pacific Prime today
Whether you want to know more about hospital insurance and the Covid-19 coronavirus or would like to know the difference between individual health insurance in Hong Kong and global health insurance, Pacific Prime Hong Kong is here to help.
Pacific Prime Hong Kong can help you find the right plan for your needs, ranging from pre-existing condition insurance to family insurance and everything in between. Whatever your inquiry, our team of experts is ready to answer any of your questions and offer unparalleled assistance. Contact us today!
Latest posts by Jantra Jacobs
(see all)