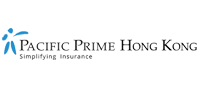 New report focusing on medical insurance inflation released
2017 is finally here, and to help usher in the new year in style, Pacific Prime is pleased to announce that we have released our latest report. Titled: International Private Medical Insurance Inflation – 2017 and available to download for FREE from our website, this report focuses on, as the title suggests, inflation of private medical insurance premiums.  
About the IPMI Inflation report
International Private Medical Insurance (IPMI) is one of the fastest growing sectors of the health insurance market. All IPMI plans offer international coverage which makes them ideal for not only expats but also high net worth individuals looking to ensure that they will be able to secure the best health care from the world's top private hospitals.
Due to their international nature and the seemingly ever increasing cost of healthcare around the world, it is not uncommon to see IPMI plans, which already have moderate to high premiums, with considerable yearly premium jumps.
In an effort to help shed some light on premium inflation, Pacific Prime launched their first report on IPMI inflation in 2015. Now, we have released our latest version which focuses on IPMI inflation seen between the years 2009 and 2016. This report features four sections:
Average IPMI inflation in 2016.

A ranking of the 8 insurers by average inflation in 2016 and over the past 5 years.

Major drivers behind IPMI premiums in 2016 and beyond.

A regional overview of IPMI inflation in 10 key regions around the world.
As with the previous report, we have made our findings available in two different formats:
A downloadable PDF – Available as a free download

here

.  

An interactive and mobile optimized website – This

site

presents the same information as the PDF but with interactive graphs and charts.
Key findings highlighted in the report
Within the four major sections, we have discussed and identified a number of key findings that have certainly had an impact on IPMI inflation on a regional and worldwide level.
The average IPMI inflation in 2016
As mentioned above, the report features premiums from 8 international health insurance providers who all offer plans in the 10 regions that are important for IPMI. By taking the average of these plans we found that in 2016 the average inflation of IPMI plans was 9.2%.
This was somewhat interesting to us, primarily because it is exactly the same as the average inflation seen in the last report. The reasons as to why this inflation figure did not increase year-on-year is discussed throughout the report including in the Inflation Drivers section (more on that below).
Another interesting finding is that when you compare the IPMI inflation in 2016 with the Global Consumer Price Inflation average of the 10 locations included, it appears that our trend identified in the last report: That IPMI inflation usually is around 5 percentage points higher than the Consumer Price increases held true in 2016.
Insurers included in the report and their ranking
There were a number of changes in 2016 when it comes to insurers, and as such we have updated the list of insurers included in the report to reflect them. The insurers we have included are:  
Aetna International

Aetna International

Allianz Worldwide Care

AXA PPP Healthcare

Bupa Global

Cigna Global

William Russell

IntegraGlobal
When comparing the premiums from the above insurers we found that in 2016 the insurer with the lowest average increase was Allianz Worldwide Care with an average of 3.86%. The next three insurers were:
William Russell — 6.17%

Bupa Global — 7.00%

AXA PPP Healthcare — 7.17%
We have also included a ranking of the insurers with the lowest 5 year average inflation. The one issue here is that because some of the insurers are newly included in the report, or their plans are newly launched in 2016, we don't have five years worth of data. Regardless, the three insurers with the lowest 5 year average inflation are:
Aetna International – (InterGlobal) — 5.29%

Allianz Worldwide Care — 6.66%

William Russell — 7.53%
Inflation drivers
In the last report, we identified four major drivers behind IPMI inflation. For 2016 and even in the years to come, we fully believe that these four drivers will retain their influence on premium inflation. That said, there were three trends that emerged in 2016 that had an impact on inflation:
Global economic uncertainty –

2016 saw a number of economies fluctuate, shrink, and generally tumultuous times leading to global economic uncertainty. It is highly likely that this resulted in a bit of a damper on inflation.

Changing population dynamics –

Many locations in the report have seen a change in the population demanding IPMI coverage. In some areas, expat numbers have been shrinking with demand being picked up by local/regional high net worth individuals.

Potential increases to efficiency brought about via technology and big data –

Technology is playing an increasingly important role in insurance allowing insurers to better manage inflation.
Regional inflation
The report combines the 10 locations into three regions: South East Asia, Middle East, and the Rest of the World. As one of the most popular destinations for expats, Hong Kong is indeed included in this report.
In 2016, the average IMPI inflation was recorded at 12.1%, considerably higher than the global average. What is fueling this increase? Well, aside from the global drivers there are two local drivers identified as well.
Check out our FREE IPMI report on our website here to learn more about these drivers.
Jessica Lindeman is a Content Strategist at Pacific Prime. She comes to work every day living and breathing the motto of "simplifying insurance", and injects her unbridled enthusiasm for health and insurance related topics into every article and piece of content she creates for Pacific Prime.

When she's not typing away on her keyboard, she's reading poetry, fueling her insatiable wanderlust, getting her coffee fix, and perpetually browsing animal Instagram accounts.
Latest posts by Jess Lindeman (see all)