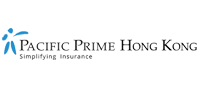 6 things expats should know before moving to Hong Kong
Hong Kong attracts expats from across the globe with its endless attractions and beauty. Nightlife, beaches, hiking trails, and junk boats are just some of the many things that keep an expat's life in Hong Kong fun and exciting. Even in spite of its high cost of living and crowds. While the pros and cons of moving to Hong Kong depend on who you ask, one thing everyone can agree on is that the blend of East and West influence makes the city unique.
Ticking off your moving to Hong Kong checklist? This Pacific Prime Hong Kong article covers 6 things you wish to know before making the move.
The food is exceptional
You probably already have high hopes for the food in Hong Kong, as cuisine is something the city is known for. However, many expats are pleasantly surprised when the diversity and deliciousness exceed their expectations. Cantonese and other Chinese cuisines are most common, followed by East Asian influences like Korean and Japanese. You'll notice some dishes are also inspired by the West.
Typical Hong Kong dishes that you must try include wonton noodles, fish balls, sweet and sour pork, egg tart, and pineapple bread – to name a few. Be sure to visit a hawker (aka street vendor) for an authentic experience. Dim sum is also another Cantonese favorite, featuring small plates of dumplings and other dishes served in steamer baskets.
Unless you're eating Western food, chopsticks are the typical cutlery of choice in Hong Kong. When eating at a restaurant, you'll be given two pairs of chopsticks: one to use for serving and the other for eating to avoid cross-contamination. Place your chopsticks on the chopstick rest instead of on your bowl when you're talking, drinking, or taking a break during a meal.
Etiquette matters
It's important to know the proper etiquette in Hong Kong, not just when it comes to eating. Showing respect to people in your workplace, as well as in public, is a must. There tends to be a hierarchy wherever you go. When it comes to business, it is based on the position in the company, while the elderly are the most respected in social settings.
You're expected to greet the most senior person first when arriving at a function. Conversely, it's best to wait for the host to introduce you to others at smaller functions. Declining an invitation for drinks or dinner from a superior or coworker is considered to be rude, so if you cannot make it for whatever reason, be sure to apologize and ask to reschedule. Always accept snacks and drinks graciously as well, as declining an offer is considered rude.
It's customary to bring a gift when visiting someone's house. However, there are plenty of rules about what gifts are "bad", what colors are unlucky, and what numbers should be avoided, so your best bet is to look up suitable gifts before making a faux pas. Remember to offer the gift with both hands and not to expect your gift to be opened in front of you.
Transportation is incredibly efficient
Thanks to Hong Kong's transportation system, it's incredibly easy and efficient to get around. You'll find that everything is within walking, bus, or train distance. Taxis are affordable as well. The city's transport continues to rank highly in global surveys and is one of the things that expats love most about living here.
Hong Kong's transportation system is made up of:
The MTR (Mass Transit Railway)
Buses
Minibuses
Taxis
Tramways
Ferries
Note that the ferry routes also connect Hong Kong island to the surrounding islands and the mainland too. Try out different transportation options to visit different parts of the city whenever you feel like it!
The Octopus Card makes it easy to pay for public transportation in Hong Kong, and much more. Simply top up the cards by inserting cash into the Add Value Machines (AVM) found in transportation stations. You can also set up an Automatic Add Value Service (AAVS) with your bank if you use your card regularly. It's best to pay for taxis with exact change, as they don't accept Octopus Cards, and large notes, credit, or debit cards can be a hassle.
Language shouldn't be an issue
Hong Kong's official languages are Chinese and English. The latter may be surprising to expats who are unfamiliar with the city's history as a former British colony. Cantonese is the most common type of Chinese spoken, as well as Mandarin. Other variations of Chinese are also used by minority groups in Hong Kong.
Since English is one of the city's main languages, you can easily find your way without any knowledge of Chinese. You'll notice that all signage and government information is in English. Most expats find they can live in Hong Kong without speaking any Chinese, though what better way to learn the language than in a place where you can use both?
There's so much to see and do in your spare time
If you're moving to Hong Kong for work, you might not have a lot of free time as it is one of the most overworked cities in the world. The good news is that you can really make the most of your time off since there is so much to see and do.
Hong Kong has plenty to offer when it comes to its nightlife, with different party districts throughout the city. Lan Kwai Fong is the most popular nightlife area for expats, along with the surrounding SoHo area. Head over to Kowloon side for rooftop bars and lounges, and catch the Symphony of Lights from Victoria Harbour at least once. Wan Chai's nightlife scene is slightly more laid-back than Lan Kwai Fong, while Causeway Bay is the best area for friendly local bars.
While Hong Kong's nightlife is certainly exciting, it's the abundance of things to see and do in the daytime that many expats don't expect. If you're someone who loves the outdoors, the Hong Kong Trail is a great way to discover Hong Kong's country parks. Make sure to visit some of the city's famous spots like Victoria Peak (The Peak), ride on the Star Ferry from Tsim Tsa Tsui (TST) to Central, and take the Ngong Ping cable car to see the Big Buddha (Tian Tan Buddha Statue).
But that's only scratched the surface as the list of things to do and see in Hong Kong goes on and on. Research what you're in the mood for, such as a beach, museum, or park, and go from there. You can also check out top-rated tourist attractions for inspiration. No matter what you enjoy, there's something for every type of expat in Hong Kong!
The healthcare system is excellent
Hong Kong's healthcare system has an excellent reputation globally. It is recognized for its quality and efficiency, as well as the healthy population it caters to. Hong Kong has a dual system with both public and private healthcare. While the public healthcare system in Hong Kong is affordable and world-class, many expats seek private medical care for reasons such as wait times, language barriers, and quality of care.
Shorter wait times are one of the biggest reasons why expats and locals opt for private medical care. Plus, you're more likely to be assigned to a doctor that can speak a language you're comfortable using in a private facility. In terms of comfort, Hong Kong's private hospitals provide accommodations ranging from private rooms to luxurious suites that are more like a five-star hotel. What better way to recover than in comfort?
With all that said, the perks of private healthcare come at a cost. Unlike heavily government-subsidized public healthcare, private healthcare comes out of your own pocket – and with a hefty price tag. A standard doctor's visit can range from HKD $250 to HKD $1,000, while chemotherapy can cost up to HKD $700,000.
Most people who prefer private healthcare choose to secure health insurance to help alleviate some of the costs. Regardless of whether you get expat health insurance in Hong Kong or employer-provided group health insurance, having health insurance can save you a lot of money.
Pacific Prime Hong Kong is here to help
As a leading insurance broker, Pacific Prime Hong Kong can help you find the best insurance plan for your needs and budget. It doesn't matter if you're looking for short-term health insurance in Hong Kong, hospital insurance, or anything in between, we've got you covered. Contact us for impartial advice and a free plan comparison today.
Want to know more about the Cost of International Health Insurance? Download our free report to become an expert in no time.