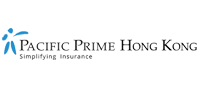 Glamping in HK: The most scenic spots to fall asleep under the stars
Even though Hong Kong is home to iconic urban locations, the hustle and bustle of city life can get overwhelming and chaotic. You know that the city is getting to you when you start to feel run down and annoyed by the chaos that surrounds you. But another great thing about Hong Kong is that you can easily get away from the city and enjoy activities that help you recharge. There's a reason why hiking, barbeques, and other outdoor activities are how Hong Kongers like to spend their days off. In this Pacific Prime Hong Kong article, we talk about glamping in HK and cover some of the most scenic spots.
The best spots for glamping in Hong Kong
Camping is a great way to experience nature and take a break from your daily routine. However, it can be a bit of a hassle. Unless you love the idea of camping, organizing all of the camping equipment, getting it to the location, and setting up the tent can make the experience more inconvenient than enjoyable. That's where glamping comes in.
A portmanteau of glamorous and camping, glamping is an excellent alternative to traditional camping. Companies all over Hong Kong offer various styles of glamping, ranging from safari tents to bubble tents and everything in between. While there are a multitude of options for you to choose from, here are some of our favorite glamping sites in Hong Kong.
Mingle Farm
It doesn't get much more romantic than a quiet evening gazing at the stars. Mingle Farm in Yuen Long makes it possible to fall asleep under the sky with the AEcoSphere dome tents, which also come in semi-transparent styles for those who want more privacy. If you have children then watch them lose their minds to the fairy-themed or fantasy rainbow tents that are also available. Simple caravans are another option, all of which come with full bedding and shared shower and toilet facilities. Plus, you can borrow badminton rackets, soccer balls, and kites for playtime.
Saiyuen Camping Adventure Park
More than a simple campsite, Saiyuen is an outdoor adventure park that covers 11 acres of land. Located on Cheung Chau Island's Southwestern tip, the playground has a variety of outdoor activities for all ages. A treetop canopy walk, archery, and bubble soccer can be fun for all ages, while your little ones can have fun trying junior abseiling and the "climbing monkeys" challenge. It is also the ideal place to glamp, with five themed tent styles for you to choose from that come with everything you need for a comfortable and enjoyable stay.
Welcome Beach
Lantau Island's Welcome Beach is the perfect weekend escape for those who prefer hotels over tents. This camping site swaps tents for air-conditioned caravans with comfortable bedding and shared shower facilities. The premium campervans also come with a TV, mini-fridge, open kitchen, and access to the BBQ area. There's a small kiosk where you can buy drinks, snacks, and other necessities. The glampsite is only a ten-minute walk away from Cheung Sha beach, giving you options for watersport activities and restaurants.
Long Coast Seasports
Long Coast Seasports is the ideal glamping spot for lovers of watersports and the beach. Located on Lantau Island's Lower Cheung Sha beach, this glampsite has a variety of caravans, safari tents, and rooms available for those who want to stay by the beach. Children will love the trampoline and small playground. There are options for food with several nice restaurants along the beach as well as BBQs for rent. Watersports equipment rental is included in the overnight stay package, with lessons available at an extra cost.
Treasure Island
Like the idea of camping but not the hassle of transporting gear and setting it up? Treasure Island solves that problem by providing four to six-person tents that are already set up for you. Bedrolls, lamps, BBQs, and rental sleeping bags are also provided. If you rather sleep on a real bed, then the beachfront cabana rooms are a great alternative – complete with an en suite shower room and air conditioning. Here you can enjoy the relaxing natural environment of Pui O beach or rent watersports equipment if you feel like being active.
JK Club
Another Pui O glampsite on this list, JK Club's convenient location makes it possible to explore Lantau Island during your stay. Suitable for up to five people, the caravans here are great for couples, families, and friends. JK Club has all the essentials you need for a comfortable stay, including air conditioning, bedding, showers, and power sockets. There is also so much to do and see in and around JK Club, ranging from its very own organic farm and goat playground to hiking trails and beaches in the area.
While the price of glamping in Hong Kong depends on the place and style of accommodation you choose, you can expect to pay anywhere from HKD $500 (Treasure Island) to HKD $3000 (Welcome Beach). Be sure to book in advance for holidays and summertime, as glamping in 2021 is likely to be more popular than ever.
Looking for insurance in Hong Kong?
Make sure you're covered in the event of an illness or injury by securing health insurance. Whether you're looking for insurance plans in Hong Kong or international medical insurance, Pacific Prime Hong Kong is here to help. With over 20 years of experience in the industry, we have the knowledge and expertise to get you the best plan for your unique requirements, and within your budget. Contact us for a free plan comparison or impartial advice today.
You can also follow our blog to stay up to date on the latest expat-friendly insurance news and more, such as our article on cafe-hopping in Hong Kong.