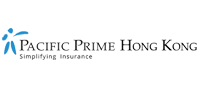 Introducing our new infographic on IPMI inflation
At Pacific Prime, we're always finding new ways to simplify insurance. We do this by offering unparalleled support in all aspects of our clients' insurance journey, from comparing and identifying the best plans, to streamlining the claims and renewal process.
To further support this ideal, our marketing team produces regular health guides and reports that help bring transparency to the world of insurance. Our latest report, titled: International Private Medical Insurance Inflation – 2018, provides a detailed look at the international private medical insurance (IPMI) inflation rates of eight popular plans offered by seven top insurers in ten key expat locations.
If you'd like a brief overview of our latest report – or would like to ascertain if its findings will be of relevance to you – be sure to check out our new IPMI inflation infographic here, or read on to learn more about our supplementary resource.
About the International Private Medical Insurance Inflation – 2018 report
Already featured on industry-leading sites like Yahoo! Finance, International Investment, etc., download our latest IPMI inflation report today to unlock a wealth of information on:
The global health insurance inflation rate in 2017
Premium inflation by insurer, including which insurer had the lowest rate increase in 2017 and the past five years
Core and emerging forces shaping inflation rates globally
Regional and country-specific IPMI premium increases
Click here to view the online version of our latest study, or here to download your complimentary copy of the report.
Our latest infographic on IPMI inflation
Our marketing team's new infographic provides a brief visual overview of the key findings uncovered in our latest IPMI inflation report. Now featured on our main website, click here or the image below to view our infographic and enhance your knowledge on what sort of movement international health insurance premiums have made in 2017 and over the past eight years.
Key highlights
For ease of reading, our infographic supplements the IPMI inflation report by visually illustrating the following:
Global IPMI inflation fell from 9.2% in 2016 to 7.0% in 2017
The Compound Annual Growth Rate (CAGR) of health insurance premiums between 2009 – 2017, so you can start to see what healthy premium inflation looks like
Average IPMI increases relative to Global Consumer Price Inflation (CPI), and how they've tracked over time
Three high cost Asian markets, namely Hong Kong, China, and Singapore, have seen rates inflate faster than the global average
As in the past, the four main factors shaping international health insurance inflation include: Rising demand for new medical technology, an imbalance of healthcare supply and demand, increasing compensation for doctors, and healthcare overutilization
Two emerging trends that had an impact on premiums in 2017, and will likely continue to affect them throughout the rest of 2018, are an increase in compliance and a more favorable global economy than was the case in 2016
Increase your knowledge of international private medical insurance
Our latest infographic is a great place to start if you're looking for a cursory overview on health insurance premium inflation. If you're in search for more in-depth information on global, regional, and country-specific rate increases, as well as full analysis on premium inflation drivers and trends, then be sure to download your FREE PDF copy of the International Private Medical Insurance Inflation – 2018 report today.
Finding and maintaining the best value health insurance plan can be difficult, especially if you're not well versed in the world of insurance. As such, we highly advise staying up-to-date on the main aspects of medical insurance by reading our weekly-updated blog, as well as our extensive range of global and Hong Kong-specific resources. If you have any more questions, or would like to request a free quote, contact our team today.
Jessica Lindeman is a Content Strategist at Pacific Prime. She comes to work every day living and breathing the motto of "simplifying insurance", and injects her unbridled enthusiasm for health and insurance related topics into every article and piece of content she creates for Pacific Prime.

When she's not typing away on her keyboard, she's reading poetry, fueling her insatiable wanderlust, getting her coffee fix, and perpetually browsing animal Instagram accounts.
Latest posts by Jess Lindeman (see all)