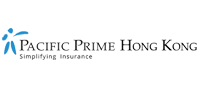 Hong Kong's New World Group to test 4.5-day work week
Hybrid working culture is here to stay. Post-COVID-19-pandemic many employees across the world are choosing to work remotely, and if their current job does not grant such benefits, they are finding new jobs that do. The phenomenon is known as the Great Resignation of 2022. In the wake of the new revolution and to maximize productivity and minimize the risk of losing employees, Hong Kong's New World group is testing a 4.5 work day week.
Let's take a closer look at the why, when, and how of the New World's latest initiative in this Pacific Prime Hong Kong article.
Why?
New World Group announced that it is all set to implement a four-and-a-half-day work week and a work-from-home (WFH) day this summer as a trial run to help employees maintain a healthy work-life balance. The company calls the new initiative "Summer Fridays," where a four-and-a-half-day work week and a WFH day system will be tested. The company also said it was adopting a hybrid work model to allow employees more flexibility in arranging their working hours and locations.
When?
The new initiative will be implemented from July to September 2022 in several business units of the company and will be evaluated over three months. In addition, for those employees who cannot enjoy "Summer Fridays" for operational reasons, the Group will make alternative flexible work arrangements suitable for them to help achieve an ideal work-life balance.
Randstad, a global human resources consultant, released the latest Randstad Employer Brand Research study, which noted that more than 60% of Hong Kong locals voted "work-life balance" as the most important employee value proposition. Over the last few years, many large and multinational corporations have implemented flexible work-from-home arrangements.
How?
New World Group will introduce "Summer Fridays" based on each subsidiary's business nature and specific operations. The new program will start with the Group's New World Development, K11, and NWS Corporate Office. The program aims to improve employee wellness so they will be more motivated at work and perform more efficiently, creating a win-win situation. Employees can take leave half-days on Fridays without any pay cuts and have an option to choose to work from home for a day. The company stated that it would keep in close contact with employees and strive to provide the latest technology and technical support while they work from home.
New World Group is constantly working towards meeting the needs of social development and the health and wellbeing of its employees. According to the press release, the company implemented flexible work-from-home arrangements for its employees in early 2020, at the beginning of the COVID-19 outbreak. Furthermore, New World Group is always working towards optimizing its family-friendly measures to boost the sense of belonging at work and attract and retain talent. The Group maintains its reputation and competitiveness in the market by introducing initiatives such as Summer Fridays, family care leave, subsidized employee education, good career development opportunities, etc.
Learn more about employee benefits today for your company's brighter future!
Pacific Prime Hong Kong offers comprehensive employee benefit plans that ensure your employee's social and mental well-being. With over 20 years of experience in the insurance industry, Pacific Prime helps many local and international businesses across the world with customized employee benefit plans. Moreover, Pacific Prime's in-house servicing team will help you and your employees with any insurance queries round the clock, so you can rest assured that your employees are taken care of in their time of need.
So, get in touch with one of Pacific Prime's experts today to learn more about local and international employee benefits programs.
Latest posts by Lakshmi Chirumamilla
(see all)