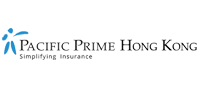 Hong Kong prepares adequate medical treatment for the Winter flu season
Hong Kong's Hospital Authority has hired 1,607 new full-time nurses in the past few months in order to prepare for the coming winter flu season. The country is often struck twice a year with colds and flus; the summer flu season can also be a time of high demand placed upon the health system. When it comes to dealing with an increase in flu patients, having full medical coverage can make seeking care less stressful. Pacific Prime Hong Kong discusses why having appropriate health insurance can help you get fast, adequate medical treatment at a time when hospitals can be stretched to capacity.
Long wait times during the busy flu season
In both summer and winter, the flu can push public health services well beyond their normal operating capacity. This year's summer flu season started in mid-May, earlier than usual, and lasted approximately six weeks. During this time, bed occupancy rates rose consistently just above 100%. In some of the more extreme cases, some patients at Shatin's Prince of Wales Hospital saw a wait time of more than 150 hours, pushing lawmakers to usher through a range of health sector measures to meet the coming winter flu demands.
Public hospitals are now expecting an additional 18,000 patients to come through their general outpatient clinics, and the preparation for this significant increase has been seen in:
The provision of an extra 700 short-term beds

A continuing drive to hire up to 2,130 full-time nurses between 2017 and 2018

The hiring of 1,260 undergraduate nursing students on a part-time basis

Further efforts to increase flu vaccination rates among the public
In fact, more than 460,000 flu shots have been given to people in Hong Kong under the government's vaccination subsidy scheme. Targeting high-risk groups, the scheme has provided 1.9% more vaccinations than it did around the same time last year.
Still, hospital waiting times have been a lingering issue for Hong Kong's public health sector. Last summer's patient delays saw officials and authorities engage the private sector to provide adequate medical treatment, and relieve the pressure public hospitals endured during a 30% increase in demand because of the flu.
Why might having full medical coverage help me this flu season?
Despite the issues surrounding capacity in Hong Kong, the public health sector remains a service of high quality, full of capable medical experts. That said, the generous government subsidized medical services offered to Hong Kong Identity Card holders can often make public waiting rooms crowded. The government and Hospital Authority previously raised the Accident & Emergency fees from HKD 100 to HKD 180 but local private practitioners fees still sit above the increase, leaving many to still see the public hospital as the cheaper option.
Having full medical coverage can help you skip the lines by either providing coverage to see a private practitioner, or by granting direct access to one of Hong Kong's advanced private hospitals instead. While private practitioners can still have a high demand, you're less likely to have a two-to-eight hour wait to be seen. There are simply far too many general health clinics around for such delays to occur. When it comes to private hospitals, seeking adequate medical treatment can begin effectively as soon as you walk through the doors.
Securing Hong Kong health insurance means giving yourself the financial support to choose a private solution if it will be more appropriate. Whether it's through a private clinic or hospital, many outpatient plans help people with the flu see a doctor quickly, and you'll also receive treatment for serious illnesses much faster too. When it comes to your health, time can be a significant factor in your chances and speed of recovery, so having full medical coverage can be a must for those wanting to safeguard their health and wellbeing this winter.
Who can help me this flu season by providing comprehensive health insurance?
At Pacific Prime Hong Kong, we're experts in knowing how to protect the health of you and your family. We've been providing full medical coverage to people for almost 20 years. We know that the public sector can struggle from time to time, and we carry a wide range of plans that can guarantee you access to adequate medical treatment at a private facility whenever you need it. That means plans that let you choose a private clinic or hospital, offer direct billing options, and are customizable with deductibles and excesses to match your budgetary needs.
We've also written a really helpful guide to the differences between the public and private healthcare systems in Hong Kong. Being educated is something we're really big on, and our new guide is part of our commitment to ensuring people understand their healthcare options before they need them. Best of all, the guide is free – so click here to download your copy of our Hong Kong Public vs Private Guide 2017 today. Our reputation is built around our goal to simplify insurance, so check out our other health guides too!
If you're in the market for the best health insurance plan, or you'd like to talk more to someone about how to meet your healthcare needs, contact the team at Pacific Prime Hong Kong today.
Latest posts by Luther Putu (see all)