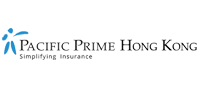 Why get Hong Kong health insurance for skin disorders?
Among all of the illnesses, diseases, and disorders you might come across in Hong Kong, skin-related issues can often be one of the most frustrating. Things like eczema, seborrheic dermatitis, and psoriasis can often make normal, everyday life a struggle, especially as a long term health challenge (as opposed to a few days battling a cold or waiting for a sprained ankle to come right). This Pacific Prime article focuses on skin disorders and why having Hong Kong health insurance might help you treat and live with such conditions.
Skin disorders in Hong Kong
According to the Hong Kong Allergy Association, 1 in 5 people in the country suffer from one of the more common skin disorders – eczema. For many that develop allergies or skin conditions, there are a range of factors in Hong Kong that can be to blame:
Air pollution

The hot and humid weather

Hugely diverse diets with low nutritional value

Age

Residence conditions

Pet ownership

Breast-feeding

Passive smoking
In addition to eczema, both locals and foreigners can find themselves troubled by irritations and disorders such as seborrhoeic dermatitis and dandruff, food allergies, psoriasis, and tinea (otherwise known as Hong Kong Foot or Athlete's Foot). In fact, some expats have noticed that skin disorders and issues that weren't presenting for them in their home country, have developed since arriving in Hong Kong.
That's why it's important to maintain a good level of personal hygiene, ensure you have a healthy and complete diet, and that you are aware of your environments and how they might impact the health of your skin whilst in Hong Kong.
Seeking treatment for skin disorders in Hong Kong
Unfortunately, a recent article in the SCMP has highlighted a number of experts that are warning about "grossly inadequate" health services when it comes to skin disorders. The words of dermatologist Tommy Luk Nai-ming come following the death of a woman who took her own life following a long struggle with eczema. He called for more to be done to better support skin disorders and the professionals who work in that area – progress in Hong Kong dermatology hasn't progressed in 20 years, Luk says.
In terms of public hospital provisions, only the Prince of Wales and Queen Mary hospitals have their own dermatologists working there. A greater priority placed on dealing with sexually transmitted diseases has meant that dermatology services, which come under the same Social Hygiene Service in Hong Kong, has taken a bit of a backseat for a long time. This is despite more than 236,000 patients presenting for dermatology issues compared with 86,000 for sexually transmitted diseases.
There are far more dermatologists in the private sector. While there are calls from within the health sector to consider a public-private partnership to address the constantly rising demand for dermatological services in the country, the current situation means people seeking private care can expect to pay a lot more – or opt to join lengthy wait-lists for public dermatological care.
Can Hong Kong health insurance cover skin disorders?
The answer to whether or not skin disorders are covered depends on the type of Hong Kong health insurance plan you hold. Most outpatient policies will cover visits to General Practitioners or Family Doctors to have a skin irritation initially checked out, but referrals to specialist dermatologists will be a separate benefit. Those of you with existing skin disorders when purchasing a new plan (or joining a new company health plan) may find that coverage might fall into a pre-existing condition exclusion.
Another part to this answer is whether or not you need ongoing treatment or medication to treat your skin disorder, and how serious the issue is. It's unlikely anything other than "medically necessary" treatments will be covered by your health insurance; cosmetic needs will often fall outside what your individual or group health insurer will be willing to pay for. When it comes to being clear on what is and isn't covered in your policy, you'll need to refer to your policy documents.
How can I get appropriate coverage to help with skin disorders?
One of the best ways to find a Hong Kong health insurance solution that meets your needs is to engage the services of an experienced and independent broker, like Pacific Prime Hong Kong. Our advisors have decades of insurance experience amongst them, and specialize in supporting complex and high-needs consumers with comprehensive, robust plans. Our website itself allows you to search for a free quote, but our consultants will work with you to ensure you find the one that best meets your needs.
Contact our team today to find out more about how Pacific Prime Hong Kong can simplify your insurance needs.