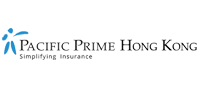 Does Hong Kong have efficient health care?
Expats moving to Hong Kong will eventually need to visit a doctor in the city. When you do need to see a doctor there is no shortage of choices. You have public and private hospitals spread throughout the city, clinics on nearly every corner, not to mention the nearly omnipresent Traditional Chinese Medicine clinics. What's more, many of these doctors are highly trained – either in Hong Kong or overseas – and able to offer care in English and Chinese. With this high concentration of medical care in the city, the question many expats ask when moving here is whether the city has efficient health care.
Health care efficiency ranked
In 2012, Bloomberg introduced the Bloomberg Health-Care Efficiency Index, which strives to provide a ranking of the efficiency of health care in 55 of the world's top countries. Since the inception of the report Hong Kong, and indeed many other locations in Asia have been ranked quite high. In fact, for most of those years, Singapore and Hong Kong have been trading spots as the locations with the most efficient health care.
The latest ranking, released in late September, has ranked Hong Kong as the location with the most efficient health care in the world, for 2016 at least. According to Bloomberg, Hong Kong received an efficiency rating of 89.9 out of a possible 100. Singapore was ranked second with a score of 84.2.
When looking at the top 20 of this index, six Asian nations are included. For example, South Korea and Japan are ranked 4th and 5th respectively, and China takes up the 19th spot. While not part of Asia, the UAE, which Pacific Prime believes to be a major trend setter for international health insurance, is ranked 9th.
On the other hand, the US which we found to be the most expensive location for health insurance in our annual Cost of Health Insurance report is ranked 50th. This brings up an interesting conundrum:
What makes health care in Hong Kong so efficient?
The ranking of the US brings about an interesting question: What makes Hong Kong more "efficient" when it comes to health care than the US? It can't be the price. After all, many private hospitals in the city cost just as much, or more than those in the US.
Instead, it's largely due to the three major metrics that are combined to develop the index and ranking. For its index, Bloomberg uses:
Life expectancy –

The average time a person in each location is expected to live.

Relative health expenditure –

The amount spent on healthcare in relation to the location's Gross Domestic Product (GDP).

Absolute health expenditure –

The average amount people spend on health care in each location. This is calculated by multiplying the relative health expenditure percentage by total GDP.
With the three metrics being weighed: 60%, 30%, and 10% respectively.
Looking at Hong Kong, the index reports that people are expected to live an average of 83.98 years, health care makes up 5.4% of the total GDP, and on average people will spend USD 2,021 per year on health care.
Compare this to the US where citizens have an average life expectancy of 78.94 years, health care makes up 17.14% of the total GDP, and people will spend an average of USD 9,403 on health care each year. The US has the highest relative health expenditure of any country included in the index. The higher the relative number, the more citizens will spend on medical care and the higher the cost of care, which could have an impact on the efficiency rating.
The reason Hong Kong's relative numbers are lower than many other countries is primarily due to the extensive subsidization of public health care carried out by the government. The government also actively manages the healthcare industry, which when taken into account by the index makes the health care system here rank more efficiently. This is also seen in countries with similar statistics and management styles like Singapore and South Korea.  
What does this mean in terms of health insurance?
Is Hong Kong's health care efficient? Yes, especially when looking only at the factors included in the Bloomberg index. You do have to take this index with a slight grain of salt, however, as the index only uses a few metrics. For true efficiency, you need to look at more. For example, while the public system here is without a doubt good, there can be long wait times, and doctors rarely spend a great deal of time with patients due to a high case load. This can come across to some as inefficient.
What's more, the actions taken by the government also likely offset the higher cost of care at private hospitals. As we stated above, a higher cost of care will likely lead to a slightly lower efficiency rating.
That said, private hospitals and clinics all offer a high standard of care, along with generally short wait times and highly trained doctors. Together, these factors lead to an efficient system for the user. The problem is, you are going to have to pay to access the private system, which can be expensive
This is where health insurance, especially international plans, come in. They help residents in Hong Kong, as well as medical tourists that come to the city, gain access to the private system by covering some or all of the cost. If you are looking to take advantage of the private health care system in Hong Kong, it is advisable to secure a robust health insurance plan. Talk with the team at Pacific Prime Hong Kong today to learn more about your options.  
Jessica Lindeman is a Content Strategist at Pacific Prime. She comes to work every day living and breathing the motto of "simplifying insurance", and injects her unbridled enthusiasm for health and insurance related topics into every article and piece of content she creates for Pacific Prime.

When she's not typing away on her keyboard, she's reading poetry, fueling her insatiable wanderlust, getting her coffee fix, and perpetually browsing animal Instagram accounts.
Latest posts by Jess Lindeman (see all)