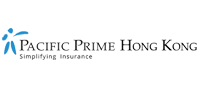 What you need to know about Hong Kong's reduced quarantine measures
"It's time to go from zero-COVID to zero COVID restrictions" – This headline from a South China Morning Post (SCMP) article two days ago captures the sentiment many people have been feeling about what was once Asia's most accessible cities. While stringent quarantine imposed on arrivals in the SAR has deterred many travelers (and even contributed to an expat exodus) during the pandemic, things are (slowly) headed in the right direction. In this Pacific Prime Hong Kong article, we'll give you the low down on Hong Kong's reduced quarantine measure that began on August 12th. 
Data shows that the majority of infected travelers tested positive within the first 3 days 
According to Health Secretary Lo Chung-mau, Hong Kong reduced the number of quarantine days in designated hotels for arrivals because data revealed that the overwhelming majority (99%) of arrivals who tested positive did so within the first 3 days. In fact, data collected from July 8th to August 4th showed that half (30%) of those who tested positive did so at the airport, whilst more than two-thirds (80%) of those who tested positive did so within the first 2 days. 
As Chief Executive John Lee Ka-chiu confirmed, it was also important for Hong Kong to find a balance between health risks and economic needs. 
Quarantine has been cut down from 7 days to 3 days, under the new 3+4 quarantine system
Previously, arrivals in the SAR had to spend 7 days in quarantine at designated hotels. In addition to the PCR test on arrival at the airport, they also had to take a rapid antigen test (RAT) every day and a PCR test on day 3 and day 5. Discharge would be allowed on day 7 if they tested negative via RAT on day 6 and day 7. At any point, a positive test result would mean they would be sent to a government-run isolation center. 
However, the quarantine period has now been reduced to just 3 days*. Arrivals will then have to spend the next 4 days under medical surveillance at home or at regular hotels, and then the next 3 days under self-surveillance. During this time, they will still need to be undergoing testing. Apart from a daily RAT up until Day 10, they will also have to undergo PCR testing on days 4, 6, and 9 at community test centers or a recognized testing firm. 
*Note that the first day of arrival will now be classified as Day 0 instead of Day 1.
Health codes remain in effect 
Moreover, travelers will need to install the "Leave Home Safe" app on their phone and will receive an amber QR code for the duration of their 3+4 period. This means they can enter places where vaccine pass checks are voluntary, such as workplaces, shopping centers, public transport, etc. However, they can't go to places with mandatory checks* like restaurants, gyms, nightclubs, swimming pools, and other high-risk places like care homes or schools. 
*Note the only exception are people who work or study at these premises, who may be able to enter depending on the premise in question. 
For infected individuals who are under home isolation, they will be given an electronic tag wristband and barred from leaving home. Once the isolation period is over, the code will turn from either amber or red to blue. Anyone who violates these rules may be fined up to HKD $10,000 and face the risk of imprisonment, according to the Prevention and Control of Disease Regulation. 
Get in touch with Pacific Prime Hong Kong today!
While Hong Kong slashed the number of quarantine days, the SAR still treats COVID-19 as a health risk. To ensure you have access to the best healthcare if you get COVID-19 or fall sick with any other illness, it's worth securing a comprehensive health insurance plan. Not only will you get peace of mind knowing that you're covered, but you'll also not have to pay spiraling hospital bills out of pocket. 
Whether you're looking for expat health insurance or any other type of insurance in the city-state, Pacific Prime Hong Kong is your best bet. With over two decades of industry experience, we have knowledgeable and impartial advisors on hand who can give you a tailored plan comparison and support you throughout your insurance journey. Contact us today to get started!
Latest posts by Suphanida
(see all)