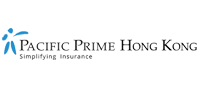 A simple guide to pre-existing conditions: What they are and how they are determined
Pre-existing health/chronic conditions are one of the biggest issues concerning health insurance, both in Hong Kong and globally. And if you weren't already aware, our current health condition plays a huge role when you approach a health insurance company, broker, or agent for a quote. This is because your health insurance advisors/consultant will be keen to know first, whether or not you have a pre-existing health condition, as it will determine the level of coverage, if any.
So if you are a local or expat currently living in Hong Kong or are planning to move over once the COVID-19 pandemic subsides, then you will want to fully understand the implications of pre-existing health conditions before securing health insurance in Hong Kong.
To help you get started, Pacific Prime Hong Kong has put together a simple guide to pre-existing conditions, which explores what pre-existing conditions are and how they are determined.
What is a pre-existing condition?
From an insurer's perspective, a pre-existing condition is any medical illness or injury that you have before you secure health insurance. In other words, they are health conditions that are long-term and permanent, or chronic in nature – affecting your health and life in one way or another.
Take note: Nobody wants to develop a health issue and have it become a pre-existing health condition, which is why it is important to review your health regularly and live a healthy life that promotes good physical and mental wellbeing. This way of healthy living also includes paying attention to your diet. Check out our article on how to have a healthy diet on a busy schedule.
Examples of pre-existing health conditions
Pre-existing health conditions appear in many different forms and are commonly diagnosed in people, no matter the background. There is no age bracket to these types of conditions as some can be passed on from generation to generation through your family members or they can easily develop owing to a poor and unhealthy lifestyle, as alluded to above. However, the truth is that they can appear out of the blue without you knowing and affect your entire life. Here are some examples of pre-existing health conditions that you may have heard of:
Cancer – all forms of cancer (e.g. breast cancer, lung cancer, prostate cancer, etc.)
Heart disease – all forms of heart disease (e.g. arrhythmia, atherosclerosis or coronary artery disease, congenital heart defects, etc.)
Diabetes – all forms of diabetes (e.g. type 1 and 2 diabetes, gestational diabetes (GDM), etc.
The above represents a small spectrum of common chronic health diseases that people normally develop during their lifetime. They are also often associated with inheritance as certain dominant genes that can increase the risk of developing such diseases are passed down from generation to generation.
Inherited and lifestyle-related factors
Type 2 diabetes and breast cancer genes are among those that can be passed down from parent to child. However, chronic health diseases are also associated and can be caused by a number of risk behaviors and poor lifestyle choices including:
How are pre-existing conditions determined?
A common question asked by locals and expats alike in Hong Kong is: "How insurers decide on their level of coverage when securing health insurance?" As mentioned at the beginning of this article, your health insurance advisor, consultant, or agent will do a quick assessment which includes asking if you have any pre-existing health conditions.
Having understood what a pre-existing condition is, you are encouraged to disclose any pre-existing condition to them as the information provided will then be used in the process of underwriting. The process is quite vigorous and includes other factors like age, whether you smoke, and the level of benefits you want, to mention a few.
A few questions to consider before reaching out for a quote
Be aware that your insurance advisor, consultant, or agent will certainly ask one or two, if not, all of the questions below to determine your position for securing health insurance.
Do you have a pre-existing health condition? If so, what are they?
Have you ever been diagnosed with anything before starting the policy?
Do you have medical records stating your current health problem?
When was the last time you had a health check-up?
Have you received medical advice for treatment before starting the policy?
Have you been instructed by a qualified medical professional to seek help before starting the policy?
Have you been prescribed medication? If so, for what condition are you taking medication?
Have you been hospitalized or have recently been hospitalized for anything before starting the policy?
Typically, the first question may suffice and may be followed up with specific questions like the duration you have had it for and what treatment you are currently receiving. Although these questions can be quite intimidating as they can get quite personal, it is important to be mindful of the process as knowingly withholding information from the insurer, broker, or agent can count as insurance fraud.
It is wise to provide all the answers to the best of your ability, attach and send official medical records, or, if possible, seek the support of your doctor or medical professional to provide evidence on your behalf. Such actions will help your insurer put together the most suitable plan or solution for you.
An increase in insurance fraud
More so, insurers in the last few years if not more, and recently during the COVID-19 pandemic, have witnessed an increase in fraud-related activities from policyholders and also the healthcare industry itself. As covered in our announcement of the Cost of International Health Insurance Report 2020-2021, insurers are facing a growing challenge that can have implications further down the line on parties like honest policyholders that uphold transparency and clarity. Honest and abiding policyholders typically end up having to pay higher premiums to cover the fraudulent activities individuals and organizations pursue their own interests. Discover more by downloading the Cost of International Health Insurance Report 2020-2021.
What are the outcomes of securing health insurance for those with pre-existing health conditions?
In Hong Kong, if you have a pre-existing condition then health insurers will often choose to exclude coverage for such conditions. This is because a pre-existing condition will certainly require treatment and insurers will not want to reimburse for related costs as it defeats the whole purpose of insurance. Although this is one possible outcome where health insurance coverage is granted excluding pre-existing conditions, there are also other options you may want to consider when shopping for a plan:
Full coverage (including for your pre-existing conditions)
It's not always the case and quite rare, but during your search, you may come across certain plans that offer cover for pre-existing conditions (take note: this depends on the offer(s) at the time).
However, with the risk of claiming high, the insurer may have certain terms and conditions in place so it is worth getting the finer details and establishing what would happen when you do need to claim.
Coverage for pre-existing conditions with a premium loading or surcharge
Following on from having your pre-existing conditions covered, the insurer may instead offer full coverage but with one caveat, you'll be charged an extra premium or premium loading on top of the quoted price. The insurer opts to add a surcharge as the probability of you claiming is already high given the type of pre-existing health condition you have. This extra amount will help buffer the losses made by insurers when reimbursing for your costs should you make a claim. The insurer, after all, is a business for taking on risks and makes these charges to help them stay afloat and operate.
Coverage for pre-existing conditions after a moratorium or waiting period
The next best option after a premium loading is health coverage with a moratorium or waiting period. Essentially, you will have to wait a certain amount of time (as indicated by the moratorium or waiting period) before the health insurer will cover the cost(s) of your pre-existing conditions and allow you to use the benefits of the plan issued. The waiting period from most health insurers is usually between 1 to 2 years.
No coverage at all or exclusion
This is the worst-case scenario for any applicant who has a pre-existing health condition, as it is better to be insured with one of the options above, than not be insured at all. However, this is the reality when searching for health insurance coverage, whether in Hong Kong or abroad. The result will require you to keep on searching, which can be an arduous process and may force you to lose hope altogether. But with an insurance broker like Pacific Prime Hong Kong, you can have peace of mind that our insurance experts/advisors can go the extra mile in supporting your search, needs, and requirements.
Secure a health insurance plan and get the best answers to your questions from our insurance experts
You are more than welcome to reach out to Pacific Prime Hong Kong's insurance advisors who will help compare health insurance plans and establish a robust client-broker relationship that can grow in the years to come.
Our highly trained and experienced insurance advisors will put you at the center of all their decision-making while listening carefully to your needs, whether that's coverage for your chronic conditions in Hong Kong or family health insurance cover for your family members.
The advisors will also have the answers to your questions, which will certainly include:
Can I get health insurance with a pre-existing condition?
Can you be denied coverage for a pre-existing condition?
What pre-existing conditions are not covered?
Which health insurance covers pre-existing conditions?
Contact us and discuss your interest in pre-existing health insurance coverage today!