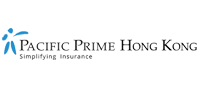 Why should pregnancy insurance cover dietary consultations?
Dietitian or nutritionist consultation is crucial for expectant mothers. Such visits are meant to teach diet modification for a newly diagnosed medical condition, like pregnancy. Expecting parents have plenty of questions regarding the baby's and mother's health, and nutrition during pregnancy and breastfeeding is one of the major uncertainties. In today's article, Pacific Prime Hong Kong will try to answer why should maternity, or pregnancy insurance cover dietitian visits as well.
Why should
pregnancy insurance cover
dietary consultations?
On the internet, you can find hundreds of blogs and portals giving all sorts of pregnancy-related nutrition advice. Even if many of them are just common sense, healthy eating tips posts, a consultation with a certified dietitian can help mothers to address nutrition matters on an individual level. Dietitian visits can address pregnancy-related issues such as:

Healthy weight gain during pregnancy

Existing and pregnancy-induced diabetes management

Meal planning for optimal prenatal weight gain and postnatal weight loss

Protection against allergens

Introduction to foods that must be avoided (coffee, alcohol, certain types of dairy)

Supplement consultation

Overweight and obese pregnancies management
As such, nutritional counseling is an ongoing process and doesn't stop at one visit. Mother's caloric and nutritional needs change with each trimester and understanding what to eat and in what amount is only the basic assistance you can get. If, for example, you are diagnosed with gestational diabetes, you will most likely require more frequent visits and sugar blood tests to monitor your progress.
Healthy pregnancy means a healthy baby
Poor diet during pregnancy and breastfeeding is linked to having a tremendous long term effect on the baby's health. Mothers who eat an unhealthy diet during pregnancy may be putting their babies at risk of developing long term, irreversible health issues including obesity, raised levels of cholesterol and blood sugar, a recent study finds.
Sometimes, obese and overweight women try to lose weight during pregnancy. While it is strongly discouraged by doctors and dietitians, one study shows that women who have been advised on weight management methods, especially diet, can benefit from healthy weight loss during pregnancy and have a lower risk of developing some pregnancy complications.
Dieticians can advise on every aspect of nutrition
Let's take the example of a pregnant women's diet and its connotations to food allergies in babies. Women during pregnancy or breastfeeding often wrongly avoid certain foods to protect their children from allergies. As per today, no single study confirms that eliminating allergenic foods during pregnancy and lactation is an effective way to prevent food allergies in babies. In reality, excluding certain products from the diet can adversely affect the woman's nutritional status, as it poses a risk of nutritional deficiency.
It is both your GP and dietitian's jobs to stay up with the latest medical trends and studies. A certified nutritionist will more likely tell you about a study which correlates omega-3 fats intake during pregnancy and breastfeeding to its protective impact on children's allergies.
However, another study found that your baby might develop a peanut allergy via skin exposure to allergens, without ever consuming them. Washing your hands after eating or touching peanuts is therefore recommended. In the example of food allergies, and especially if one of the parents is allergic, it is best to seek professional advice, and not rely on the medical knowledge of the internet.
The bottom line
In essence, nutritional counseling is a very important aspect of a healthy pregnancy. In many cases, dietitian visits will help women who are trying to conceive, as well as pregnant and breastfeeding mothers to deliver the optimal amount of calories and nutrients for a healthy development of a fetus, and later a baby. Dietitian visits should then continue during the course of pregnancy, as caloric and nutrition needs are changing, and in some cases, issues may arise.
The knowledge that women acquire during these visits will be beneficial for them and the babies in the long term.
Does
pregnancy insurance cover
dietitian consultations?
Whether your pregnancy insurance covers nutrition counseling depends on the obtained plan. Most of the maternity plans that our insurance advisors suggest to our clients are the comprehensive ones. It means that pregnancy insurance covers not only the basic needs such as pre-natal check-ups and delivery costs but literally all issues and complications related to pregnancy, childbirth and newborn baby (up to 30 days after birth).
Contact Pacific Prime for pregnancy insurance cover
If you're planning to have a baby, now it's the best time to shop for a pregnancy insurance cover. Maternity plans always come with a moratorium, or a waiting period of around 10 months or more of paid maternity coverage before covering pregnancy, birth, and newborn-related costs.
That's why planning in advance is your safest option if you're worried about pregnancy-related medical costs. Obtaining maternity insurance while already pregnant is extremely difficult, and expensive, as insurers will drastically increase the premiums for the benefits, or deny insuring you completely. You may not qualify for maternity insurance in this case, but we would still strongly encourage our clients to buy a special newborn insurance coverage, which will protect your baby from the moment he or she is born.
We know that maternity insurance can be confusing. Feel free to contact us if you have any questions about what pregnancy insurance covers and its price in Hong Kong, or worldwide.