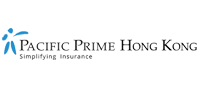 Your guide to dog-friendly parks, cafes, hikes, and beaches in HK
Living in Hong Kong with your dog? While Hong Kong isn't exactly the world's most dog-friendly city, more and more places are starting to open up to humans and their pooches. Whether you're looking for a nice spot to have brunch or outdoor areas to explore with your four-legged companion, there are many options available. This Pacific Prime Hong Kong article is a useful guide to Hong Kong's dog-friendly cafes, parks, hikes, and beaches.
Living in Hong Kong with your pet
Hong Kong is the type of city where you can go from the hustle and bustle of city life to the tranquility of nature in no time. While backyards and outdoor areas are hard to come by, we're spoiled for choice when it comes to places to go hiking with our dog, beaches to splash around in, and weekend escapes.
Even so, it's not always easy to decide on outdoor spots or pet-friendly cafes in Hong Kong to play with your pet or share a meal without troubling others. The following list can help you enjoy the most of what Hong Kong has to offer you and your doggy.
Hiking with your dog in Hong Kong
Many hiking spots in Hong Kong are ideal for spending time in nature with your pooch. Here are some of our favorites.
Dragon's Back
As one of the most iconic hikes in Hong Kong, Dragon's Back presents an opportunity for you to see how your dog handles a hike since the trail is not too challenging. Complete with beautiful scenery and rolling hills, it takes around four hours to finish so be sure to pack plenty of water.
Jardine's Lookout and Mount Butler
Situated close to eastern Wan Chai, this 2.5 hour or so hike is the right amount of challenge for you and your four-legged friend. Just over 3 kilometers long, it rewards you with stunning views of Victoria Harbour, the Kowloon Peninsula, and natural beauty along the way.
Lamma Island
Lamma Island is an ideal weekend hiking location for a slower pace and more laid-back vibe. Only a quick ferry ride away, the island is also home to a lot of Hong Kong's dog-friendly cafes and bars.
Pineapple Dam Nature Trail
Want to enjoy a hike without much strain for you and your pet? This one-and-a-half-hour hike is one of Hong Kong's most relaxing. Prepare a picnic or carry some food to grill on one of the barbecue spots along the trail.
Tung Lung Chau Hiking Trail
If you need a quick getaway from city life, Tung Lung Chau is a camping site that gives you and your pup some much-needed peace and quiet.
The Peak
Looking for a quick hit of nature? The Peak offers several routes depending on how much time you want to spend and the energy you want to exert.
Beaches to bring your pup
What's more fun than spending some time in the sand with your friends (four-legged friends included)? Throw frisbees, play catch, and more at any of the following beaches.
Sai Kung and Tai Long Wan
Sai Kung is a paradise for pooches, with lovely hikes, beaches, and activities to explore and enjoy. Highlights include walks by the pier, hiking through Sai Kung East Country Park, and spending the night under the stars in Tai Long Wan.
Kiu Tsui Country Park's Sharp Island
You can take a ferry or sampan from Sai Kung to Sharp Island, Kiu Tsui Country Park's largest island, and splash around on the dog-friendly side.
Cheung Chau Beach
Cheng Chau has a bit of everything: walking trails, short hikes, places for you and your dog to swim, and fresh seafood restaurants.
Shek O Back Beach
Beaches in Hong Kong don't get more dog-friendly than Shek O Back Beach, which is nicely secluded behind village houses. This isolated stretch of beach attracts pet-owners with its laid-back atmosphere and weekend beach bar.
Stanley Main Beach
Stanley's always a good idea for a day out, even if you've got your pup with you. You can walk along the promenade, eat and drink at one of the numerous dog-friendly places, and cool off in the waves of Stanley Main Beach or Stanley Back Beach.
Silvermine Beach
Hop on a ferry to Mui Wo for some fun in the sun at Silvermine Beach. There are a number of beaches for both you and your pet to refresh yourselves as you make your way towards Discovery Bay.
Parks for your pooch
Pet-friendly parks are scattered around Hong Kong, making it easy to find one that is most convenient for you. Just remember to keep your dog on a leash unless you're in an off-leash zone to make the experience enjoyable for everyone.
West Kowloon Art Park & Pet Zone – The Art Park provides plenty of space to walk around on a leash while the off-leash Pet Zone is where your puppy can run wild.
Tamar Dog Park – There are two grassy pet gardens here that provide space for your dog to release some energy. 
Quarry Bay Promenade – Open 24/7, this is one of Hong Kong's largest pet-friendly parks that also offers spectacular views of the city.
Sheung Wan Dog Park – This popular Hong Kong dog park is a fun place to kick back with friends while your pets roam freely.
Cyberport Waterfront Park – This spacious green spot is a place where your pet can run free while you soak up the sun and beautiful harbor views.
Other pet-friendly parks and gardens worth mentioning include:
Penfold Park Sha Tin
Butterfly Valley Road Pet Garden
Kenny Town Dog Park
Kowloon Tsai Park
Cafes for humans and pets to enjoy
More and more cafes, bars, and restaurants in Hong Kong are opening their doors to pets. In fact, there are so many places that it can be hard to keep up. Whether you're looking for dog-friendly restaurants and bars, dog-friendly cafes, or a combination of all three, Hong Kong has plenty of places you can bring your pooch. Some crowd favorites where you can dine with your dog in peace include:
Feather and Bone
Stazione Novella
Teakha
Limewood
The Salted Pig
Hooman By The Sea
The Murray
Sip Song
Elephant Grounds
Cabana Breeze
The list of places to spend time with your furry companion will only grow as Hong Kong starts to embrace a pet-friendly lifestyle.
Stay healthy with Pacific Prime Hong Kong
Make sure you're fit to take care of your pet for their long and joyful life by securing expat health insurance in Hong Kong. As a leading insurance broker, Pacific Prime Hong Kong can help you find the right plan for your needs and budget. Contact us to receive impartial advice and a free family health insurance in Hong Kong plan comparison or any type of health insurance plan you're after.