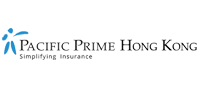 How to have a healthy diet on a busy schedule
The constant struggle between finding time and motivation to eat healthily and taking the easy "unhealthy" way is common among busy people. However, it is possible and important to have a healthy diet on a busy schedule. An unhealthy diet is one of the major risk factors for a range of chronic diseases, including cardiovascular diseases, cancer, diabetes, and other conditions linked to obesity.
Keeping a healthy diet on a busy schedule
What can a busy person do to ensure he or she is always on a healthy track? Pacific Prime Hong Kong, an expert in expat health insurance in Hong Kong, prepared a list of 7 tips on eating healthy you can incorporate painlessly into your busy schedule right now. 
1. Know what a healthy diet is 
A good, healthy diet is important for our health and can help us feel our best – but what exactly is a healthy diet? According to the WHO, a healthy diet is a diet that provides necessary nutrition for our bodies to function normally. 
One way to know how to eat healthily is to follow a food pyramid. It presents the recommended consumption amounts of different nutritions: protein, fat, carbohydrates, vitamins, and minerals you need to maintain good health. A healthy diet means eating more fruit, vegetables, legumes, nuts, and grains, while cutting down on salt, sugar, and saturated fats at the same time.
2.
Plan time for healthy grocery shopping/dinners
Now that you know what a healthy diet is, take some time and plan grocery shopping and dinner meals just as you would plan for any other activity. If you have a grocery list filled with items you'll need for next week, it'll be easier to stick to the plan and eat healthily, as it takes 99% of the wonder out of cooking and minimizes the desire to order some pizza.
3. Prepare meals in advance 
If you haven't yet, invest in good food containers, and start preparing meals for the week in advance and then freeze them. Sticking to a healthy diet on a busy schedule will be that much easier if you have healthy food available at home, or in the office at any given time. Think of spending Sunday afternoon cooking as an investment in freeing up more time throughout your week.   
4. Keep healthy snacks at hand
Just as with strategic grocery shopping, and prepping meals in advance, keeping healthy snacks at home, or the office is a way to go. Eliminating temptations from a kitchen cupboard, and the "snack stash" every office has and replacing them with carrots, nuts, and different types of fruits is a way to stay motivated and stick to healthy choices. After all, out of sight, out of mind. 
5. Choose a healthy option at the restaurant
If you prefer eating out, make sure to choose the healthy options at the restaurants. As a rule, opt for grilled and steamed dishes over fried ones, and swap onion rings or french fries for a vegetable soup or salad as a side dish. Nowadays, almost every restaurant has choices for health-conscious consumers, so be one of them.
6. Stay hydrated 
Water is an important part of good health. The human body expels water by breathing, sweating, and digestion, so replenishing it is crucial to keep our bodies in good shape. Besides, drinking water can minimize a feeling of hunger – which in fact is very often mistaken with the feeling of thirst. Try to drink the recommended 2 liters of water per day for best results. Consider getting a personal water bottle you can carry with you everywhere – not only will you never run out of water, but you'll also make a small step to protecting the environment.
7. Limit alcohol 
Those happy hour drinks after work might turn out not so happy when you find out how caloric they are. An occasional drink or two is fine, but please keep in mind the official alcohol consumption recommendation of 14 alcohol units (10 ml) per week. How much is that? 14 alcohol units are about 6 glasses of 175 ml of wine, or 6 pints of 4% beers, or 14 shots (25ml) of 40% whiskey. Besides the fact that alcohol is quite caloric itself, it is also an appetite stimulant, so you may be more likely to eat more and make poorer food choices if you're drinking.
Diet is just a part of keeping a healthy lifestyle
Eating healthy is, of course, a very important part of a healthy lifestyle, but not the only one. Regular exercise and wellness health check-ups are crucial to maintaining a healthy body and mind and to avoid developing any of chronic diseases as well. Any expat living in busy Hong Kong, therefore, should find time to eat healthy, exercise and make sure all their health matters are taken care of. 
Securing individual health insurance or family insurance in Hong Kong can help offset the extremely expensive medical costs in private clinics and hospitals in the city. Having a wellness benefit is especially useful for those afraid of developing chronic conditions, as it offers body check-ups and can identify any potential issues before they fully develop. Those conditions can be problematic when an individual is seeking medical coverage, as any condition developed before joining a plan is deemed a pre-existing condition, and as a result, more expensive to insure. 
For more information on expat health insurance in Hong Kong, and worldwide, feel free to contact us for free and impartial advice, free plan quotes and comparison, and even useful guides and resources about health and beyond.