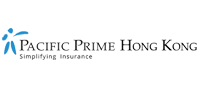 Hong Kong healthcare for a new arrival
Hong Kong is truly a great place to live for many people. While the culture in the city has been inching closer and closer to that of China since the United Kingdom ceded the city back to its mother state in 1997, Hong Kong is a unique and wonderful place that still attracts many thousands of expatriates to come work in the city each year. Whether you are fresh off the boat, just landed, or crossed the border from the mainland, establishing yourself as a new arrival in Hong Kong has the potential to be quite a fun and horizon-broadening experience.
Of course, moving to any new city – let alone a new country – can also lead to a hectic and complex transition that can feel overwhelming at times. Amidst the chaos of finding accommodations, starting work in a new office, and establishing a new social circle, it can be easy to forget to familiarize yourself with details about your new home. For instance, how do you go about receiving healthcare in Hong Kong? Here, Pacific Prime Hong Kong examines medical care in the SAR, and what it takes to address its costs.
Hong Kong healthcare and costs
When people think about healthcare in many Asian countries, they may imagine universal healthcare systems that provide adequate medical care to everyone in a country for low to no fee. Now, this description is applicable to Hong Kong, but there is far more nuance to the Hong Kong healthcare system than simply universal healthcare.
Hong Kong people do have access to subsidized, low-cost medical care at the city's public hospitals. The majority of the time, no matter what kind of care a patient receives in these facilities, the total charge will come to no more than HKD 100 per day. To be sure, this is a good deal, and anyone in Hong Kong with a Hong Kong ID (HKID) card is eligible for this cost. However, the system may not be all that it is cracked up to be.
We say this for a number of reasons. First of all, if you are not a HKID card holder, while you can receive care in any of Hong Kong's public hospitals, it will not at all be subsidized, so you will be responsible to pay full price for care received. Additionally, the city's public hospitals often run into similar problems seen in other countries' public hospitals, in that they can often feature long queues, spending less time with physicians, and lower levels of medical technology and staff training that will be found in private hospitals.
Speaking of private hospitals, a new arrival to Hong Kong should know that, after the United States, the city has the highest cost of medical care of any country in the world. So, while many expats in Hong Kong utilize private hospitals exclusively, they almost always have comprehensive private health insurance in place to defer the costs of care. The quality of care and verbal communication found in Hong Kong's private hospitals oftentimes make them the most appealing choice for expats, so securing health insurance is a good idea when moving here from abroad.
Addressing Hong Kong medical costs for a new arrival
While many expats in Hong Kong will have some level of medical insurance provided by their employer, some will not. And even more still may find that the insurance provided to them through their employers simply falls short of providing the level of benefits that they would be comfortable with. After all, what good is insurance if you have a maximum surgery benefit of HKD 100,000 when you rack up a medical bill over HKD 700,000?
With this in mind, here are the key types of medical insurance available to you in Hong Kong:
Local health insurance: Those who are planning on spending the large majority of each year in Hong Kong may be best off securing a local health insurance plan. These plans can be tailored to fit your specific needs and budget, so you can choose to only have basic inpatient healthcare benefits, or you can opt for more. While many people will also want outpatient benefits included, adding these raises the price of a plan, as will adding coverages like maternity insurance, dental insurance, or vision insurance.
Drawbacks of this type of plan are that it only provides coverage inside of Hong Kong, and even then, local plans can restrict which medical facilities and doctors you can use the insurance at.
International health insurance: For a new arrival in Hong Kong that anticipates traveling frequently – whether for business, vacation, or visiting their home country – international health insurance may be their best bet. This is because this type of insurance provides healthcare in virtually any hospital, clinic, or doctor's office in any country around the globe.
That means you can get all the medical care you need in Hong Kong, without having to worry about restrictive provider networks, or securing travel insurance when you travel abroad. What's more, international health insurance is far superior to travel insurance when traveling, because you can use outpatient and other benefits, while travel insurance only covers emergency medical care.
Just about the only drawback of international health insurance is that it is substantially more expensive than local health insurance plans. But then again, you get what you pay for.
Top-up health insurance: For a new arrival that does receive health insurance through their employer, but finds that it comes up lacking in some way, there are top-up health insurance plans. These plans are designed to fill in any gaps that an existing insurance policy has.
For example, many employers choose not to include pricey maternity insurance coverage with their company's group health insurance plan. With top-up insurance, maternity insurance can be obtained to complement an employee's employer-provided policy. Top-up insurance can also be used to raise maximum benefit levels on whatever type of care the policyholder feels that current coverage is insufficient.
Get in touch
As you can tell from the items above, there are a number of different considerations that should be considered when deciding how to approach your medical care in Hong Kong. As a new arrival, you will have to answer some questions that are difficult to answer, seeing as how you are still getting settled into the city. If you feel you could benefit from a little guidance on choosing your plan, feel free to have a chat with one of our insurance advisors at Pacific Prime Hong Kong today.
Our staff can answer any and all questions you have about available medical insurance policies, and identify the best ones to consider based on your specific needs. Our agents will also provide you with a comparison of plans from major insurance companies that fit your budget, and provide you with a price quotation, all at zero cost to you. Contact us today and get started on your path to becoming both a healthy and established Hong Kong expat!