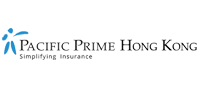 How to get the most out of your next checkup
According to our latest report on health insurance trends, it appears that many people are increasingly requesting extra benefits that offer services above and beyond the usual inpatient and outpatient coverage. One such benefit is a yearly checkup, which can be incredibly important in helping you remain healthy.
While useful, it can often feel like you may not be getting the most out of your checkups, especially if you forget to talk to the doctor about a worrying health issue. To avoid this, here are some important things you can do to ensure you get the most out of your next health checkup.
Before you book your appointment
It is important that if you have health insurance, you check your plan details to see what is and isn't covered. For example, some plans may only cover the full cost of one health checkup a year, while others may cover 50-75% of the cost of the checkup. Other plans may cover basic health checkups only, meaning that if you receive an in-depth checkup it may not be covered by your provider.
Another thing to be aware of is certain elements of a health checkup e.g., a mammogram for women under a specific age may not be covered. By knowing this, you can avoid some potential issues during the appointment.
Beyond that, it would be a good idea to contact your insurer before you book anything beyond a simple checkup. The reason for this is that it is not uncommon for providers in Hong Kong to limit extra benefits like health checkups to only in-network doctors. Meaning that you can't simply go to any doctor to get a checkup and submit a claim. If this is the case, the insurer should be able to advise you on where you can receive care.
This is especially important if you have a trusted family doctor. If they are not in your provider's network, there could be issues with billing and claims.
When you book your appointment
When you decide it's time for a checkup it would be a good idea to book your appointment ahead of time. This will help reduce the chances of waiting and give the office time to prepare any necessary tools or procedures ahead of time.
Regardless of whether you book online, in person or over the phone, it would be a good idea to confirm with the office the date and time of your appointment, as well as what you are coming in for. While the quality of English at doctor's offices in Hong Kong is generally quite high, there is always a chance of a miscommunication or misunderstanding that can be avoided by confirming and reconfirming.
If you are going for a full checkup then it would be a good idea to confirm with the doctor's office exactly what procedures are involved and if there any requirements e.g., no eating or drinking for 12 hours before, or whether you need to prepare old health records if you will be seeing a new doctor.
Before you visit the Dr's office
It would be a good idea to gather some information before your appointment that can help the doctor better address your health concerns or questions. Some useful information to gather includes:
Previous health records –

If you are visiting the office for the first time, it would be beneficial to prepare your previous health records (if they are available). This can help provide the doctor with some important insight and areas that they may want to focus on.

Any medications you are taking or allergic to –

While most checkups will not result in you receiving medication, it is important to let the doctor know what medications you are on, including non-prescription drugs like multivitamins or supplements, and are allergic to. In the future, this can result in more targeted medication and a reduction in chances of interactions between newly prescribed medication and ongoing medication.

Any symptoms you have been having –

Your checkup is a great time to talk with a doctor about any new symptoms you have been having since your last checkup. This can lead to referrals and even suggestions on how you can manage them. It is especially important to talk to the doctor about any symptoms you have developed if you have existing conditions, as they could be related and an indicator of a larger problem.

Questions regarding your health or body –

If you have any other questions regarding your health or body e.g., you have noticed some moles that have grown, or have a cut that just won't heal, it would be a good idea to jot them down so you are reminded to talk to the doctor about them.
The day before your appointment you will usually get a reminder from the doctor's office regarding your appointment. The person who calls should also remind you of any things you need to do ahead of time or provide instructions as to what you should avoid before the appointment. As we noted above, for many in-depth consultations you may be required to abstain from drinking or eating for a set period of time before the appointment. Be sure to follow these instructions.
During your appointment
When you do see the doctor, don't be afraid to ask your questions and concerns, this is the perfect time to get their opinion and answers. But is is also important to ask questions about the procedures. It is not uncommon in Hong Kong for nurses and staff to just start doing something with little to no explanation as to what they are doing, and why. While good bedside manner dictates that this should happen, don't be afraid to ask questions if you are unsure.
Another important thing to ask should you be prescribed medicine is whether there are any interactions with drugs or pills (e.g., multivitamins, or weight loss pills) you may be taking. In our experience, some doctors are a little lacking in describing this in Hong Kong, which could lead to potential problems down the road. It would also be a good idea to ask how and when medication should be taken.
Finally, be sure to try and get everything in writing. For example, if you are prescribed medication or results show an abnormality, it would be beneficial to have this written down for future doctor visits, or if you decide to go see a specialist who will likely ask for the information.
Don't forget your insurance  
While simple health checkups likely won't be overly expensive, some of the more in-depth ones can be a considerable investment, especially if you go to a private hospital. We strongly recommend securing a health insurance plan that will cover these costs. Talk to the experts at Pacific Prime Hong Kong today. They can help you find an international health insurance plan that not only covers health checkups but also covers care from your primary or preferred physician.
Jessica Lindeman is a Content Strategist at Pacific Prime. She comes to work every day living and breathing the motto of "simplifying insurance", and injects her unbridled enthusiasm for health and insurance related topics into every article and piece of content she creates for Pacific Prime.

When she's not typing away on her keyboard, she's reading poetry, fueling her insatiable wanderlust, getting her coffee fix, and perpetually browsing animal Instagram accounts.
Latest posts by Jess Lindeman (see all)