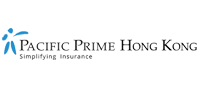 How to find the best health insurance plan in Hong Kong
The prospect of relocating to a megacity like Hong Kong can be both exciting and daunting. Ensuring that you've made all the necessary preparations is therefore key in alleviating some of the stress that naturally comes with moving to a new country. One thing that you will quickly discover when doing research on the city is that the cost of living is extremely high here.
According to Mercer's 2020 Cost of Living Survey, Hong Kong tops the list of most expensive cities for expatriates. Chief among the things expats and locals alike commonly splurge on is healthcare, and thus having the right expat health insurance plan is essential.
Below, Pacific Prime Hong Kong shares advice on picking the best expat health insurance plan in Hong Kong.
Is healthcare in Hong Kong really that expensive?
The answer to this question will depend on where you choose to seek care, and also your residency status. The public sector is heavily subsidized in Hong Kong and, as we talked about in more detail in our Public vs Private Healthcare Guide, inpatient treatments at public hospitals can be as cheap as HKD $100. Please note here, however, that subsidized prices only apply to those with valid Hong Kong Identity Cards (HKID).
Those deemed ineligible for subsidized treatment – i.e. those without a HKID – will need to pay the full cost for services received at public facilities. For example, A&E department admission charges for ineligible persons can easily cost HKD $1,230 per attendance.
While public healthcare is indeed of high quality in Hong Kong, you could be waiting for more than 3 hours in Accident and Emergency (A&E). As such, many locals and expats living in Hong Kong prefer to seek care mostly or exclusively at Hong Kong's private hospitals and clinics.
Private healthcare facilities offer exceptional comfort, short wait times, the ability to choose your own doctor, and many other highly coveted perks, which is why they are very popular. Costs at such facilities, however, can be very expensive, even for standard consultations – it's not unusual for private facility patients to pay between USD $790 – 2,210 per attendance (initial consultation) for an outpatient appointment
With this in mind, a wise move for anyone moving to or living in Hong Kong is to find the right expat health insurance plan to offset the high cost of healthcare here.
5 tips for choosing the best health insurance plan
As an expat moving to Hong Kong, you will likely have some form of health coverage provided to you by your employer. However, employer-provided plans can sometimes come with low benefit limits, lack of cover for your family including children and spouse, Hong Kong-only coverage, and a number of other limitations, which we've outlined in our Top-Up Insurance Guide. In the event that you are without sufficient coverage or any coverage at all, you can either secure your own health insurance policy or obtain a top-up plan should this option be available to you.
While online comparison sites have definitely made it easier to find health insurance plans online, the high number of plans and different insurers to choose from can make finding the best policy on your own difficult. Here, we provide 5 tips to help make the process of finding and comparing health insurance easier for you.
1. Know what your healthcare needs are
The healthcare and insurance coverage needs of a young working professional in their mid-twenties will likely be very different from the needs of a 65-year-old retiree. As healthcare needs vary significantly between different people, there's no such thing as a one-size-fits-all expat or family health insurance plan. The best health insurance plan for an individual will therefore depend on their specific healthcare needs.
When estimating your healthcare needs, it's a good idea to consider the following questions:
Do I have any pre-existing conditions? A pre-existing condition is any illness or injury you've had prior to joining a new health insurance plan. Private medical insurance plans will in most cases automatically exclude such conditions, but some insurers offer the option of covering them. Please bear in mind that limitations (e.g. waiting periods) will likely apply, and the cost of covering pre-existing conditions can be substantially higher than normal.
How often do I visit the GP/specialist? If you frequently visit your GP or specialist, it might make more sense to find a policy that covers outpatient treatment.
Do I travel or move countries often? As a globally mobile expat, international health insurance might be the best option for you, as it ensures that you are covered anywhere in the world.
2. Decide the level of coverage you require
After ascertaining your healthcare needs, the next step is to decide the level of coverage you require. The most basic plans in Hong Kong typically cover hospitalization treatment only, whereas more comprehensive plans may feature extensive benefits for things like specialist visits, alternative medicine, chiropractic care, maternity care, and more. From our experience, expats in Hong Kong often opt for plans that cover all or some of the following:
Inpatient treatment
Outpatient services
Maternity treatment
Dental care
Optical care
Health check-ups
Vaccinations
Traditional Chinese Medicine
Worldwide coverage
The above health insurance options are suitable for individual expats or expats with a young family. As treatment costs can stack up, getting full coverage can leave you less stressed and financially protected.
3. Find a plan with the view of keeping it for the long term
When securing a new health plan, you will likely find that any pre-existing conditions you've had prior to joining the policy will be automatically excluded. If you switch insurers often, this will mean that any conditions you've developed with your old insurer(s) will be excluded by the new one(s).
As such, finding the best health insurance cover with the view of keeping it for the long term is usually the most cost-effective option. The key here, however, is finding a trustworthy insurer that has a stable history of premium increases. While cost increases are inevitable, plans offered by less stable insurers are more likely to have erratic rate increases.
4. Be wary of the cheapest plans
While it's undoubtedly tempting to secure the cheapest health insurance in Hong Kong, they likely won't offer the best health insurance coverage for your needs. The most common drawbacks of cheap health insurance plans to watch out for include:
High out-of-pocket charges
Low coverage limits
No international coverage
Restrictive provider networks
Erratic premium increases
Poor after-service support
5. Contact a trusted broker
When it comes to finding the best expat or family health insurance plan in Hong Kong, your best bet is to get in touch with a trusted broker like Pacific Prime Hong Kong. With over 20 years of experience matching expats with the best health insurance plans from over 60+ insurers, our advisors are on hand to not only compare and find you the most suitable options, but also assist clients with:
Hospital information and recommendation
Claims support
Renewals
Impartial advice
Insurer negotiation
And many more
Discover how we can help you find the best health insurance plan by contacting us today!
Jessica Lindeman is a Content Strategist at Pacific Prime. She comes to work every day living and breathing the motto of "simplifying insurance", and injects her unbridled enthusiasm for health and insurance related topics into every article and piece of content she creates for Pacific Prime.

When she's not typing away on her keyboard, she's reading poetry, fueling her insatiable wanderlust, getting her coffee fix, and perpetually browsing animal Instagram accounts.
Latest posts by Jess Lindeman (see all)